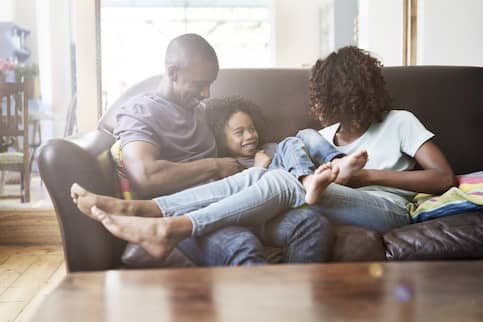 Buying A Home? The Real Cost Of Homeownership
Published on September 25, 2017
As of June 25, 2018, we've made some changes to the way our mortgage approvals work. You can read more about our Power Buyer ProcessTM.
We talk a lot about the advantages of homeownership. You get to have your own space in the world. As opposed to paying a landlord, your mortgage payment is an investment in yourself because you're gaining equity in the home with each mortgage payment.
That being said, what's the real cost of owning your own home? Sure, there's the mortgage and the down payment, but there's a lot more involved. Let's go over some of the math involved to see if you're really ready to buy your own place.
Housing Costs
One big factor to consider when it comes to whether you should get a mortgage is the cost compared to renting. Cost of living definitely varies depending on where you live, but in most places, you will find it makes more sense to buy.
According to the latest data from Zillow, the average cost of a two-bedroom home across all major areas in the United States was $157,400. Although costs vary depending on what state you're in, that equates to a mortgage payment of about $774.31 if we assume a 4.25% interest rate.
You can check out our amortization calculator to plug in your own numbers based on your situation.
By comparison, the average monthly rental cost for a two-bedroom home is $1,575. By renting you just about double your housing cost.
As a percentage of income, Americans spend about 15.9% of their income on monthly mortgage payments as compared to 29.1% of income spent on rent. Rent also tends to go up every year. On the other hand, even if you have a mortgage with an adjustable rate, the mortgage payment will only change after an initial fixed period of between five and 10 years.
Couple this with minimum down payments that are anywhere from 3%– 3.5% and buying a home can be a very good deal. However, there's more than just the mortgage. Let's talk about some of the other stuff.
Take the first step toward buying a house.
Get preapproved to see what you qualify for.
Start My Preapproval
Costs Beyond the Mortgage
After the mortgage and down payment, there are other costs associated with becoming a homeowner. We'll go over what these costs are as well as the factors that might help offset some of them.
Property Taxes
One thing to keep in mind when purchasing your home is that you will have to pay property taxes. Tax rates and any exemptions you qualify for vary across the country, so it's a good idea to take local taxes into consideration when selecting a location for your home.
It's especially important to be aware of property taxes now. The key reason for this is that property values are rising in most areas of the country at the moment. This can be a double-edged sword.
On one hand, you're gaining equity faster, meaning you can convert more of it into cash for renovations, investments or even a new car you need. You'll also get more out of the property in a sale.
On the flip side of the coin, when your property value rises, your taxes tend to go up along with it. If you have an increase in any kind of valuable assets, the government is going to want its cut.
When you're shopping for a home, be aware of your effective property tax rate after any exemptions you would get. It can definitely make a difference in the cost of housing in the area.
While you will get taxed on the value of your property, there are also a number of tax deductions you can take that are associated with both your mortgage and the property itself.
Homeowners Insurance
Another key consideration is the cost of homeowners insurance. This helps protect your possessions in your home as well as paying for any damage to the home caused by a number of different events.
All of the major mortgage investors – including Fannie Mae, Freddie Mac, the FHA and VA – will require that you have homeowners insurance in order to protect their investment in your loan. This is a cost you have to consider.
Your premiums may also be different depending on where you live. One thing homeowners insurance doesn't cover is flooding caused by a natural event. If you live in a flood zone or in states that may be regularly impacted by hurricanes, you may be required to buy additional flood coverage. If you live near a forest area, you might need additional hazard insurance to deal with the impact of potential wildfires.
With all of this said, you can think of homeowners insurance as an analog for renters insurance. It's not really an additional cost compared to rental. It's just a different one.
Homeowners Association Fees
Depending on where you live, you may end up as part of a homeowners association. Sometimes you have the option of whether to join. Often, you don't.
Living in a homeowners association can have its advantages. Snow removal and yard maintenance are two things that are commonly taken care of by associations. They may also do things like host neighborhood events.
If you do look at a house that's part of an association, be sure to get a full breakdown of what the association fees cover. Once you buy the house, the fees aren't optional and the association can often put a lien on your house for unpaid dues. Make sure the services provided are worth it to you.
Apply Online with Rocket Mortgage
Get approved with Rocket Mortgage® – and do it all online. You can get a real, customizable mortgage solution based on your unique financial situation.
Apply Online
Appliances and Furniture
Another thing you'll want to take into account are any appliances and furniture you need. You'll definitely want an oven with a stove, a refrigerator-freezer and a microwave, at minimum. Having a dishwasher isn't necessary, but it's nice.
A washer and dryer is a must if you want to avoid trudging to the laundromat.
New homes may or may not include appliances. If you're purchasing an existing home, you can take a look at possibly buying from these goods from the seller if they don't want to move certain appliances.
The nice thing is that appliances tend to last a while and you can even move them between houses if you want. Incidentally, moving is one of those tax-deductible, so long as your relocation is work-related (moving for a new employer or being transferred by your current one).
With furniture, if you've ever lived in your own place, odds are you already have some of your own pieces and design aesthetic you can bring to your new space. You can supplement that with a couple of new items if you want.
Repair and Maintenance
When you do you have your own house, you definitely have to deal with your own maintenance and repair. Some of this is basic stuff that you do regularly, like replacing furnace filters, cleaning the gutters and mowing the lawn. On the other hand, you only have big expenses like replacing the furnace and getting new siding every decade or so.
The only thing to be aware of is that everything doesn't fail at once. Once a year, it helps to redo the floors. Two years down the line, it might be time to get new windows. You should always be putting something aside for maintenance.
Taking Care of Outside Maintenance
There's lawn care, as well as driveway and sidewalk maintenance issues, to think about. You'll need a lawn mower or a lawn service. If you're not into landscaping and planting, there are companies you can hire that do that as well.
If you're living in a snowy climate, you need to clear the driveway and sidewalk to make sure everyone stays safe. You can shovel and salt. You can also hire someone to do that.
If you don't want to put a lot of effort into your lawn, it helps to budget to bring someone in to do it for you.
In some areas, you may be susceptible to certain pests. It's important to be prepared for bug mitigation if you live in an area where there are commonly termites, cockroaches or other creepy crawlers.
Utilities and Services
Depending on what's included in your monthly rent, it may be the first time you pay for utilities like electricity, water and gas when you get your house. It's important to take these things into consideration in your monthly budget.
You should also look at internet and cable services. What service you can get is sometimes tied to where you live. Garbage pickup is sometimes included in your city taxes and sometimes it isn't.
The Bottom Line
Even when taking into consideration all of the factors mentioned above, if you can afford it, in the majority of cases, it makes more sense to buy your home. You can spend so much more money on rent and it goes up every year. Buying a home also gives you the ability to make it yours.
Are you looking to buy a home soon? You can get a safe, secure, online preapproval through Rocket Mortgage® by Quicken Loans®. If you'd rather get started over the phone, one of our Home Loan Experts will be happy to speak with you at (800) 785-4788. If you have any questions, let us know in the comments.
Take the first step toward buying a house.
Get preapproved to see what you qualify for.
Start My Preapproval