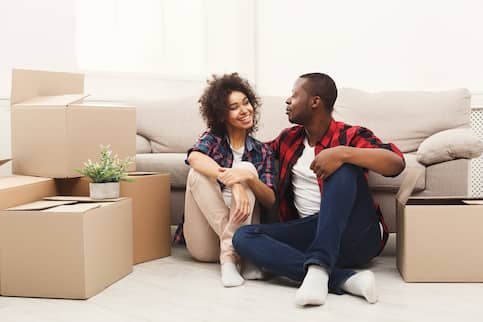 Title Insurance: What Is It And How Does It Work?
Title insurance protects you from unexpected costs tied to legal or financial problems with the title. Without title insurance, you risk running into unwelcome complications attached to your new home. Luckily, obtaining title insurance is a standard part of the home closing process.
What Is Title Insurance On A House?
A house title, also called a property title, indicates the owner of the property in question. Whoever holds the house title has the rights of the real estate. When it comes to buying real estate, you might not be the first person to hold the title. With that, it's important to make sure everything is clear before moving forward.
Most mortgage lenders will require a title search be completed before finalizing a loan. Within a title search, you'll get a report about the ownership history of the property. There can be many problems with the title history of a home, including debts incurred by previous owners that you could become responsible for if you don't do a search. Such examples include unpaid homeowners association (HOA) fees or unpaid property taxes. If a previous owner's heir still has a claim on the home's title, this could be a serious issue as well. In fact, you could lose your home if the heir can prove they should be the rightful owner.
Title insurance protects you from any issues that may arise after establishing your property's chain of title. Although owner's title insurance isn't required, it's recommended by your mortgage lender.
How Does Title Insurance Work?
While a clear or "clean" title (one without any encumbrances, liens or other title defects on it) is necessary in order to purchase a property, sometimes things can slip through the cracks and cause issues. Title insurance exists to make sure you're covered if that happens.
As a home buyer, you can purchase title insurance through a title insurance company. But there are some steps before you hand over your money. First, someone from the title company known as the abstractor will perform the title search. Typically, the abstractor will sift through public records, legal documents and any other potentially relevant information to determine whether there are any outstanding issues with the legal ownership of the home.
Once the title is clear, as far as the title agency can see, ownership of the property can be transferred to you. However, there is still potential for future issues. While they are typically able to find and resolve most problems, there are some defects a title agency may not be able to detect for various reasons – such as forged documents and deeds affecting missing or deceased persons. These are issues you may want the protection of title insurance to cover, just in case.
After the title search, your lender will charge you for lender's title insurance, which protects them in the event of arising issues that might impact ownership rights. To protect yourself from potential hazards and lawsuits related to your home's title, you can also purchase an optional owner's policy. Whether you purchase an owner's policy or just lender's title insurance, the fees will be rolled into your closing costs.
What Does Title Insurance Cover?
Title insurance covers any underlying issues with your home's title that a title agency may have missed. If there is an outstanding debt associated with your home (such as unpaid property taxes or even a mortgage loan) and the title company missed it, the third party holding the debt can file a title claim against you and demand you repay that debt as the owner of the property.
If you have title insurance, however, you can file a title insurance claim and your insurer will attempt to work out and potentially cover the costs of whatever is wrong. Other issues that a title insurer may cover include:
Unknown heirs to the property
Liens
Unpaid property taxes
Conflicting wills
While the list above is a helpful guide, read the fine print of a policy to determine exactly what your title insurance covers.
Types Of Title Insurance Policies
The two main forms of title insurance policies are owner's and lender's title insurance. The homeowner is often responsible for paying both insurance policies, as they are usually rolled into closing costs.
Below you'll find a breakdown of both types of title insurance policies.
Owner's Title Policy
Owner's title insurance isn't required, but it promises to protect you if unforeseen title issues come up. If you're contacted about paying for unpaid taxes or fees – or confronted with issues of inheritance or other property disputes – your insurer can negotiate and cover expenses on your behalf rather than leave you to deal with the problem yourself.
If you're not sure if you have an owner's title insurance policy in addition to the lender's policy, inquire with the title insurance agency or company that handled your loan. Most will allow you to add the coverage if that's something you want. In many cases, owner's title insurance is something your seller may pay for in addition to their share of closing costs.
Lender's Title Policy
Lender's title insurance, which you'll likely pay for as part of your mortgage closing costs, protects your lender from claims against your property that could negatively impact them. For most homeowners, this type of title insurance is required.
In general, you as the homeowner will be the first person responsible for claims against your property – so if you also want protection against potential legal issues that could arise, you'll need to purchase owner's title insurance.
Title Insurance FAQs
You have questions about title insurance. We have answers.
How much is title insurance?
A title insurance premium is typically a one-time payment included in your closing costs and paid when you buy your house. The cost you'll pay for title insurance varies based on the state you live in and the cost of your home. In general, expect it to The exact cost varies based on the sale and what's negotiated.
Who pays for title insurance?
As the buyer, you're often responsible for covering the lender's title insurance. In many cases, the seller will cover the owner's title insurance premiums. However, all of the standard rules are up for negotiation. It's possible to get coverage while someone else foots the bill.
Do I need title insurance?
While you don't necessarily need title insurance, forgoing it can prove risky. If you don't have any title insurance coverage for yourself, you're liable to pay for any outstanding title costs or issues.
The Bottom Line
Title issues are something that no homeowner wants to deal with. If a title issue pops up, it can present a major risk to your ownership rights and your overall financial situation. The serious risks involved in a title mistake make purchasing optional owner's title insurance a good choice for most buyers.
If you're ready to dive into the home buying process, get started on your mortgage application. Don't forget to spring for owner's title insurance if you're looking for peace of mind over this major purchase.