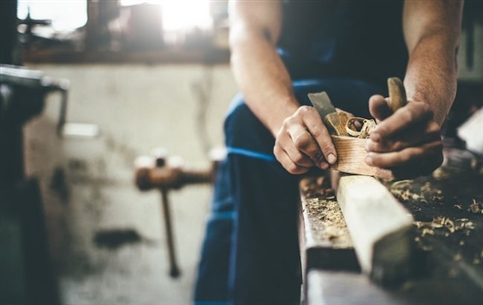 How Much Does A Home Appraisal Cost And Who Has To Pay For It?
Published on May 19, 2022
Whether you're buying a home or refinancing your mortgage, it's unlikely that a home appraisal will play a significant role in the process. Understanding home much a property is worth is essential to making decisions that will set you up for financial sucess.
Read on to learn more about what appraisals are and what the process looks like, the home appraisal cost, and next steps to take after you get your results.
Apply for a mortgage today!
Apply online for expert recommendations with real interest rates and payments.
Start Your Application
What Is A Home Appraisal?
A home appraisal is a common type of home valuation in which a real estate appraiser determines the fair market value of a house. A home appraisal provides unbiased insight into a property's estimated worth by comparing it to recently sold homes in the same area.
Put simply, appraisals answer the question, "how much is my house worth?" They protect both the lender and buyer – lenders can avoid the risk of lending more money than necessary and buyers can avoid paying more than the home's true value.
Here are some of the things appraisers will assess and consider during a home appraisal:
Overall condition of a home
Home's age and location
Any upgrades made to increase value
Average values of similar homes in the area
What Is The Average Cost Of A Home Appraisal?
Generally speaking, a home appraisal for single-family homes may cost $300 – $400. Multifamily units tend to take longer to assess due to their size, putting their appraisal costs closer to $600. But it's important to remember that the cost of a home appraisal varies widely based on numerous factors:
Size
Land / property's size
Type of home
Location
Condition of the property
These factors all affect the time, effort, and work that goes into the appraiser's assessment. For example, an appraisal in a rural area will likely charge more. If there aren't many other properties in the area, evaluating a home's value becomes more difficult and will require more time and deeper research to properly value your home.
Additionally, homes with particularly unique features may also present difficulties when finding similar homes to compare with. Not only will larger homes take longer to appraise, therefore costing more, but also larger properties. If a home is on a vast plot of land, the appraisal cost may still be more. This is because the appraiser usually has to identify the boundary lines of the entire property for an accurate acreage assessment.
Depending on all of these factors, an appraisal could wind up being as low as $600 or as high as $2,000, in some cases. If you have more questions on the cost of a home appraisal, consider consulting with your mortgage lender.
The Most Common Types Of Home Appraisals
Depending on your circumstances and your lender, the type of home appraisal you're required to get can vary. 2020 and the heightened use of technology really paved the way for more non-invasive appraisal options, which can also reduce costs and make for a faster overall appraisal process.
Here is a short list of the most common types of home appraisals:
Drive-by appraisal: With a drive-by appraisal (also called a summary appraisal), rather than inspecting an entire property, an appraiser will solely examine a home's exterior to determine its value. It's likely the appraiser will rely heavily on public records or other data points to estimate a home's market value. The Federal Housing Administration (FHA) and Veterans Administration (VA) both allow drive-by appraisals for most refinances, and even some home purchases in light of the COVID-19 pandemic.
Hybrid appraisal: Hybrid appraisals allow appraisers to complete their assessment without ever physically visiting a house. Typically, a third party, like another appraiser or a real estate agent, will complete the in-person inspection. The third party's findings will be used along with the appraiser's own research from public records, the MLS, and other resources. All of this combined will determine the home's market value.
Desktop appraisal: Increasingly popular during the pandemic, desktop appraisals are nearly identical to a hybrid appraisal, except that they don't involve a third party. The appraiser will use available online information to properly determine a home's value. Property records, floor plans, and comparable listings are usually utilized by appraisers conducting a desktop appraisal. Rocket Mortgage® doesn't offer desktop appraisals at this time.
Full appraisal: A full appraisal is what we typically think of when we think of home appraisals – the traditional, in-person assessment where an appraiser visits and takes photos and measurements.
Compare And Save
Have control over your money. Shop all your financial options in one place.
Find Your Best Offer
Who Pays For The Appraisal?
The potential home buyers are usually responsible for covering appraisal fees, even though most mortgage lenders will arrange and schedule the actual appraisal. The cost of an appraisal is usually due at the time of closing, but buyers can typically choose to pay the fee upfront.
Depending on the market and the home itself, a buyer may be able to request that the seller pays for the appraisal during negotiations. However, this is rare and typically only done by a home seller as a way to sweeten the deal before closing.
Apply Online with Rocket Mortgage
Get approved with Rocket Mortgage® – and do it all online. You can get a real, customizable mortgage solution based on your unique financial situation.
Apply Online
What Do Home Appraisers Look For?
The appraiser's job is to assign a total, fair market value to a property. While this does mean looking for things that can affect the price or impact the lender's decision to loan you money for the home, an appraiser's job is not to nitpick every potential repair or problem.
Here are some of the things that an appraiser will look for during a home appraisal assessment:
Health and safety hazards
The structural integrity of the home
The home's condition
Visible defects
Notable improvements or upgrades that add value to the home
Any conditions specified by the lender
Appraisers can also order any inspections they feel are necessary. This usually includes roof, pest, or water inspections, when there are notable signs pointing to potential issues. If the appraisal or inspection finds any conditions that don't meet the lender's requirements, they'll need to be corrected before the buyer can move in.
What The Appraisal Means For Your Home Purchase
A home appraisal is a pivotal point in the home buying process. The valuation from an appraisal effectively tells lenders how much they should issue on a mortgage loan. Since most banks and lenders won't issue loans for more than the appraised value of a home you'll want your appraiser's valuation to be as high as possible.
Let's explore the two different outcomes of an appraisal – a value higher or lower than expected – and what this can mean for buyers.
The Value Is Higher Than Expected
A home appraisal coming back higher than expected is great news for the home buyer. Not only will they be getting a good deal on the home, but they'll also have more home equity.
For example, let's say the buyer and seller agreed on a purchase price of $150,000 and the home was just appraised for $165,000. The buyer will still purchase the home for $150,000, but now they get to move in with at least $15,000 of equity in the home. And, since the lender will be loaning at or less than what the home is worth, the process can continue toward the closing table.
In these instances, the seller is not made aware that the home was appraised for higher than the asking price. That way, they can't try to demand more money (which would be in breach of the purchase agreement) or back out of the deal to sell the home for more later.
The seller will only know the results of the home appraisal if it comes in lower than expected, because it could affect the sale of the home.
The Value Is Lower Than Expected
At worst, a low appraisal can prevent a loan from moving forward. At best, a low appraisal will slow down the home buying process. Since lenders cannot give more money than a home is worth, a low appraisal presents challenges for buyers who are relying on mortgage financing.
But don't panic just yet. When the appraised value is lower than you expected, you may still have options, whether you're buying, selling or refinancing. Here are some options for dealing with a low home valuation:

Negotiate with the home seller
Lower the asking price
Pay the difference out of pocket
Back out of the deal
How Long Does An Appraisal Last?
Since appraisal valuations are based on ever changing market conditions – and the condition of the property at the time of the appraisal – home appraisals won't last forever. Most home appraisals are good for a total of 120 days (4 months). If you don't close on your home within that time, you'll need to have another assessment.
You may be afforded an extension, though it's pretty rare and only allowed under very particular circumstances for eligible borrowers. The exception is the VA, which has a 180-day timeline for most valuations – except for IRRRLs (VA Streamlines), which also have 4-month timelines.
At their core, appraisals have short lifespans because market conditions change. Home sales from 6 months ago may be drastically different from those in recent months, especially if the real estate market is volatile.
What Happens After An Appraisal?
After your home appraisal is complete, the appraiser will assign a monetary value to the property based on their findings, and send this information on to the mortgage lender
Your loan amount will be based on the number that the appraiser assigns to the property. Let's say your home is worth $190,000: your lender will only loan you exactly $190,000 - minus any required down payment.
If the asking price is higher than the appraised value of the home, the seller may risk losing the sale. But if the home is appraised at or above the asking, the loan will be processed and you can begin closing on your home.
FAQ About Home Appraisals
What's the difference between a home appraisal and a home inspection?
The main difference is that home appraisals are required by lenders while home inspections are recommended, but not mandatory. Since they aren't required, the home buyer is responsible for arranging and scheduling a home inspection, whereas the lender typically arranges everything for a home appraisal.
Another notable difference is how the property is examined. Official home appraisals determine a home's value, while home inspections determine a home's condition. Home inspections dive more into the functionality of a home. Many inspectors will use special equipment to find problems the naked eye may not see. On the other hand, home appraisals are more surface-level assessments, and involve the research of recent sales for other homes in the area.
How can buyers prepare for an appraisal?
Appraisers will be assessing the condition of a home – and this includes keeping an eye out for anything in clear need of a repair. Here are some areas to consider addressing before your appraisal:

Make sure your garage door is working
Secure handrails on steps or stairwells
Secure second-floor doors with decks
Secure a railing to any and all raised decks
Ensure all utilities are running smoothly
Ensure water, electricity, and air conditioning are functional
Take care of plumbing issues, roof leaks, or stains
Check for cracks in the walls, ceiling or foundation
Check for water intrusion through the foundation
Ensure your roof is sound and has at least 3 years of economic life remaining
This is by no means a comprehensive checklist of repairs, but it does provide a good idea of common issues a home appraiser may check for. By addressing any repairs or upgrades before the appraisal inspection, you'll be better equipped for a smooth home buying process and maybe even a higher home value.
How can sellers prepare for an appraisal?
When selling your home, you want your home to appraise for the same amount or more than what the buyer has agreed to pay. Here are some ways you can prepare for an appraisal, as the home seller:

Provide an offer list: If your home garnered a lot of interest, let your appraiser know. Multiple offers can show the appraiser that your home was priced well, so be sure to provide a list of each offer you received.
Tidy up: Be sure to make your home look bigger, brighter, and more valuable by tidying up. Clear off counters and get rid of clutter. Replace dim light bulbs with newer, brighter ones, and consider hanging mirrors to maximize natural light or give the illusion of a bigger room.
Crate your furry friends: We love our pets, but when it comes to exploring a house, they're likely to get in the way. Be sure to have a plan for crating or relocating your furry friends prior to the appraisal.
Provide an improvement list: Make your appraisers life a bit easier by providing a comprehensive list of every upgrade you've made to the home. Be sure to provide receipts or documentation when possible – you've worked hard on your home, so don't be afraid to show it off.
Can sellers be present for an appraisal?
Yes – and it's recommended. As the seller, you're allowed to be present when an appraiser conducts their walkthrough and accompanying them gives you the chance to point out any upgrades, improvements or unique features.
Can I do anything to lower my home appraisal cost?
Home buyers cannot shop around for a lower home appraisal cost. There are regulations in place which make it impossible for both lenders and buyers to choose an individual appraiser or to choose one based on price alone.
The Bottom Line: The Cost Of A Home Appraisal Is Worth Every Penny
Home appraisals are an essential component of any real estate transaction for buyers, sellers and lenders alike. And for home buyers planning to finance their home purchase with a mortgage, home appraisal is a pivotal step in the homeownership journey.
If you're ready to take next steps toward buying a home, get preapproved today.
Apply Online with Rocket Mortgage
Get approved with Rocket Mortgage® – and do it all online. You can get a real, customizable mortgage solution based on your unique financial situation.
Apply Online