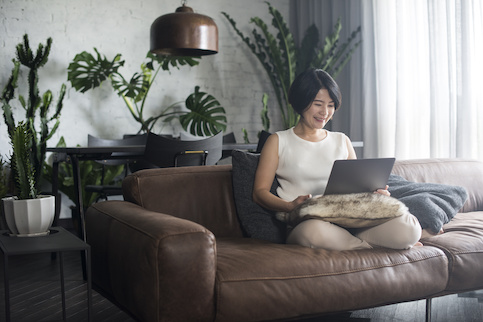 HOAs: Everything You Need To Know About Homeowners Associations
Published on October 14, 2020
Buying a home is a huge responsibility and it's crucial to do your due diligence to know what you're signing on for. If you're looking at homes in residential communities or planned developments, you'll want to know if there is a homeowners association (HOA) and what their rules and regulations are.
Let's unpack this a little more.
What Is An HOA?
A homeowners association (HOA) is an organization that creates and enforces rules for a community. If you buy a house, condo or another type of property within an HOA's jurisdiction, you'll automatically become a member. You'll be required to pay HOA fees and adhere to the association's rules.
Apply for a Mortgage with Quicken Loans®
Call our Home Loans Experts at (800) 251-9080 to begin your mortgage application, or apply online to review your loan options.
Start Your Application
How Do HOAs Work?
HOAs are intended to offer peace of mind to residents in a community. They make life safer and easier for them. In addition, HOAs help keep the community in optimal condition to protect property values and attract new residents.
Every HOA has a board of directors, which manages all aspects of the association. In most cases, the board is comprised of volunteer residents who have the desire to be actively involved in the community. Sometimes, professional management companies sit on the board instead.
The board of directors oversees common areas, handles finances, sets and enforces rules and ensures maintenance and upkeep of the community.
When you join an HOA, expect your fees to pay for a variety of services like lawn care, landscaping, snow removal, trash removal and pest control. They may also be used to maintain and insure a pool, tennis court, clubhouse, walking paths and other common areas.
What Types Of Homes Typically Have An HOA?
There are a few types of homes that almost always have an HOA – condos, townhouses and planned single-family communities. Here's a deeper dive into what those HOAs look like.
Condominiums
A condominium or condo is a privately held property that shares a building or complex, which is often managed by an HOA. When you buy a condo, you're on the hook for monthly HOA dues and required to follow all rules and regulations set out by the board.
Your dues will likely give you access to a swimming pool, fitness center and/or event spaces. They may cover exterior upkeep such as professional landscaping, trash removal and pest control as well.
Townhouses
A townhouse is a multifloor home that shares one or two walls with adjacent properties but includes its own private entrance. If you own a townhouse, you'll pay a lower monthly fee than someone who lives in a condo because you'll be responsible for most of your own upkeep.
However, your HOA dues may still pay for trash removal and other types of maintenance. Depending on the property, you may have access to some community features like lounge areas or a pool.
Planned Single Family Communities
A planned single-family community features detached, single-family houses in one development or subdivision. It's typically found in an upper middle class or affluent area and comes with an HOA.
If you live in a planned single-family community, your fees may cover lawn care, snow removal and the maintenance of communal spaces. They may also pay for special events like holiday parties and cookouts that you and other members are welcome to attend.
What Are The Advantages Of An HOA?
HOAs handle maintenance for a group of homeowners so that everyone can enjoy the community. A few of the most noteworthy advantages of an HOA include:
Protecting property value: HOA rules and regulations protect property value. You don't have to worry about things like your neighbors never mowing the lawn or parking junk cars in their driveway.
Providing services for amenities, maintenance and insurance: An HOA keeps amenities like pools, clubhouses and tennis courts in great shape so you and your family can use them. It also makes it easy to maintain your property as landscaping and pest control are often included in your dues.
Setting community standards: Since an HOA sets community standards, everyone will be on the same page and know what's acceptable for their home and what's not.
Apply for a Mortgage with Quicken Loans®
Call our Home Loans Experts at (800) 251-9080 to begin your mortgage application, or apply online to review your loan options.
Start Your Application
What Are The Disadvantages Of An HOA?
While HOAs offer many benefits to members, they also come with a distinct set of disadvantages such as:
Consequences if you don't pay your HOA fees: When you decide to live in a home with an HOA, you must pay high fees in addition to your mortgage, property taxes and homeowner's insurance. If you do not or cannot pay your HOA fees for any reason, you risk a lawsuit or foreclosure.
Regulations and rules (Covenants, Conditions & Restrictions): An HOA determines what is acceptable for the look of your home. They'll tell you what paint colors you can use, where you can park your car, how you can decorate your home for the holidays and how often your lawn must be mowed. You are required to follow all their CC&Rs, even if you disagree with them.
Potential for poor management: In a perfect world, every HOA would be well-managed. Unfortunately, poor management is common in many HOAs and can lead to financial problems and conflicts between members.
How Much Are HOA Fees, Typically?
HOA fees vary drastically as they are based on what the organization offers. Generally speaking, the more services and amenities an HOA provides, the higher the fees. So, if your HOA covers the maintenance of a pool, tennis court, event center and fitness center as well as landscaping and snow removal, you'll pay more than someone whose HOA only pays for trash removal and security. While HOA fees range from $100 – $700 per month, $200 seems to be the average.
It's important to note that HOA fees are not set in stone and may change over time due to inflation and special assessments. These fees typically arise when an HOA has not collected enough dues to maintain common areas or a circumstance like a tennis court surface gets worn out long before expected.
What Should I Ask When Buying An HOA Property?
If you are interested in buying a property with an HOA, here are some important questions you should ask yourself.
What is included in the HOA fee? Find out how your HOA fee will be used. Will it cover all the common areas? Is it solely intended to pay for lawn care and snow removal?
How often do HOA fees increase? Determine whether HOA fees go up every year and whether you'll be able to afford them.
Can I see a list of the CC&Rs? The Covenants, Conditions & Restrictions is a list of the current rules and regulations of a property. If you don't feel comfortable with them, you may want to look for somewhere else to live.
Who manages the HOA? Know whether the board consists of volunteer residents or a professional organization. This is a particularly important question if you want to be a part of the board.
Can I see the most recent financial statement of the HOA? A recent financial statement can give you a good idea of whether the HOA is on top of their finances or struggling financially.
Final Thoughts On HOAs
If you buy a condo or another type of property that has an HOA, weigh the pros and cons. Understand what the fees will cover before committing to the property.
If you're in the market for a new home, speak with a mortgage expert today.
Apply for a Mortgage with Quicken Loans®
Call our Home Loans Experts at (800) 251-9080 to begin your mortgage application, or apply online to review your loan options.
Start Your Application