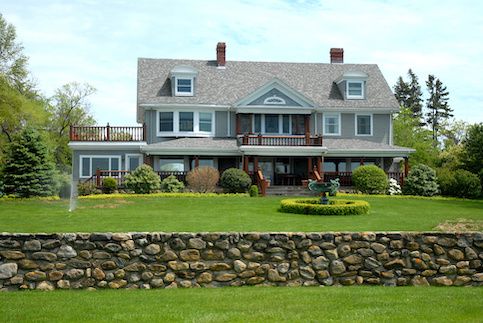 What Does Contingent Mean In Real Estate? A Complete Guide
Published on September 1, 2023
What does it mean when you come across a house you adore, and it's listed as "contingent"?
A contingent house listing means that an offer on a new home has been made, the seller has accepted it and the home is now under contract. But before the final sale can advance, some criteria need to be met. These contingencies are clauses in the sales contract, which can include matters that deal with a home appraisal, home inspection or mortgage approval.
In this article, we'll explain what contingent means for you as a buyer, the difference between contingent and pending and other common home statuses you may come across during the buying process.
What Does Contingent Mean?
Contingent is a specific status that means a home is under contract, and finalizing the sale depends on completing specific actions. These actions can make or break the deal and are called contingencies.
Before a house can have a contingent listing status, the homeowner must accept the prospective buyer's offer, which will list the buyer's contingencies for approval. Common contingencies include:
Appraisal contingency

Financing contingency (also called a mortgage contingency)

Home inspection contingency

Home sale contingency

Title contingency
Contingencies protect buyers from some of the risks associated with buying a home. For instance, if the home inspector finds that significant roof repairs are needed, the buyer can use the home inspection contingency to cancel the deal without losing their earnest money deposit.
Keep in mind that sellers don't like to receive an offer with a long list of contingencies, especially in a competitive housing market. Instead, you should use contingencies sparingly and only when they make sense for your situation.
If you're unsure which contingencies you should use, you can discuss your options with a real estate agent or REALTOR®. They'll be able to help you write up your bid while making recommendations on crafting a more competitive offer.
Types Of Contingencies In Real Estate
Let's take a look at the different types of contingencies you might come across in real estate.
Appraisal Contingency
An appraisal contingency is common in real estate contracts and allows a home buyer to back out of a deal if the home appraisal returns at a lower value than the agreed-upon purchase price.
If an appraisal identifies a lower value, the lender may lower the loan approval or choose to deny the loan. Buyers can appeal for a second appraisal if they think the home is more valuable than originally appraised or negotiate a lower sale price with the seller if they still want to buy the home.
Finance Contingency
Most home buyers finance their property purchase, and mortgage approval isn't finalized until a few days before closing day. This mortgage contingency is a safety net in case a lender doesn't approve the final mortgage, at which point the buyer can back out of the deal without major penalties.
A lender may reject a mortgage approval for any number of reasons, including a low home appraisal or if the buyer's financial situation has changed since the initial approval.
Home Inspection Contingency
Home inspection contingencies protect home buyers by requiring that the home pass professional inspection before the contract can settle. If the home inspection identifies any major renovations or repairs, the home buyer can walk away from the purchase, ask for a lower price or negotiate the seller's responsibility to complete the repairs.
Home Sale Contingency
Buying a home while preparing to sell your current residence can be complicated, so a home sale contingency aims to prevent buyers from paying two mortgages at once. This clause allows a buyer to walk away from a sale if their current home doesn't sell by a specified date. If they secure a buyer and complete their home sale, the new purchase contract moves forward.
Title Contingency
A title search looks through public records to ensure there aren't unknown liens on the property or additional owners with rights to the property that can affect the purchase. This is important because old debts or property liens can become the current owner's responsibility, and you want to ensure the seller has every right to sell the property to avoid ownership disputes down the road.
If a title search comes back with unpaid property taxes or ownership questions, the buyer can leave the agreement. A title contingency is required by most lenders, and even cash buyers are advised to include this clause in their contract.
Can You Make An Offer On A Contingent House?
Depending on the specific contingent status of a property, buyers may still make offers on a contingent house. Buyers may submit an offer if the home is under one of these statuses:
Continue To Show

With Kick-Out

Contingent Probate
While the seller may welcome offers, they may not be able to accept your offer over the current buyer's deal. In most cases, the seller can't back out of the contract without risking legal action unless a contingency allows it (like missing the kick-out deadline) or if the buyer backs out of the deal and forfeits their earnest money.
See What You Qualify For
You can get a real, customizable mortgage solution based on your unique financial situation.
Get Started
Types Of Contingent Statuses In Real Estate
Contingent houses can exist under a few different types of statuses that qualify them as contingent. The multiple listing service (MLS) is a real estate marketing and advertising database that helps home buyers browse listings online. MLS can use different terminology when describing contingent statuses, so we'll define these terms for you below.
Contingent: Continue To Show (CCS)
A "contingent: continue to show" (CCS) status means that the seller has accepted an offer, but there are multiple contingencies they must address. At this time, the buyer is working to complete these contingencies, but other buyers can continue to visit the listing and submit offers.
No-Show
Unlike a CCS status, a no-show status means that once a seller has accepted an offer with contingencies, they'll no longer show the house or accept offers. Once the buyer addresses all contingencies, the status will be moved to pending and the closing process can begin.
With Kick-Out
A contingent status with a kick-out clause lets a seller continue to market their home in the event that they receive an offer with contingencies. This allows the seller to "kick-out" a buyer with contingencies if a better offer comes around.
With No Kick-Out
A contingent status with a no kick-out clause means that an offer has been accepted and the seller cannot accept another buyer's offer. Even if a higher offer is made, the seller still can't accept it.
Active Short Sale Contingent
A short sale occurs when a seller and their lender are willing to accept less than the amount still owed on the property's mortgage. An active short sale contingent status lets other agents know that the home is no longer for sale because an offer has been accepted.
Contingent Probate
Contingent probate is common when dealing with an estate after death and means the lawyer will receive a portion of the estate in payment for completing the process.
Contingent Vs. Pending: What's The Difference?
A contingent offer means that a seller has accepted an offer but hasn't satisfied the buyer's requirements to close the deal. Pending status means that an offer was accepted, and all contract contingencies are addressed, so the purchase is nearing completion.
Pending deals aren't active listings – it just means that the buyer and seller are completing the legal work to finalize the home sale. Contingent homes are active listings that may continue to be shown, and the seller may accept additional offers on the house until all contingencies are satisfied.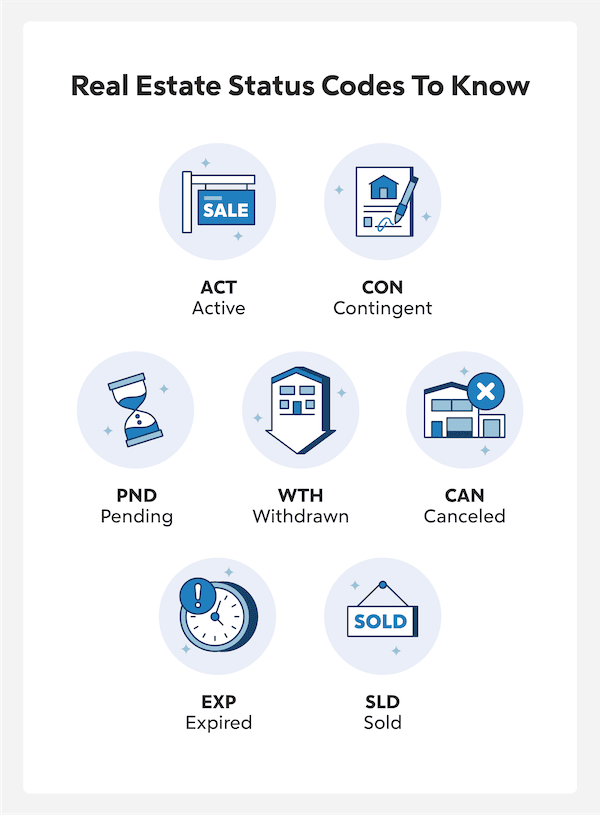 FAQs On Contingent Real Estate
Still wondering if it's worth making an offer on your dream home under a contingent status? Check out these additional questions for more insight:
How often do contingent offers fall through?
A June 2023 study from the National Association of REALTORS® found that about 5% of all purchase agreements fall through, so a majority of contingent offers will make it to pending and closing stages. If you do decide to submit an offer on a contingent house, it's a good idea to keep house hunting while the seller works through pending contingencies.
Can a seller accept another offer while contingent?
Sellers can typically accept other offers at any point prior to both the buyer and seller signing the purchase agreement, though laws vary state by state.
If a contract has been signed, the seller may still be able to accept a second offer if any contingencies aren't fulfilled – which voids the contract. For example, if a buyer doesn't complete all contingencies within 30 days, some contracts may void the deal at that point.
However, accepting a different offer while under contract may leave the seller vulnerable to lawsuits. Instead, sellers may accept a backup offer that names a second buyer if the first deal falls through.
In any case, sellers considering additional offers once a home is contingent should consult a real estate attorney before making any new agreements.
Is it better to be contingent or pending?
Ultimately, it depends on who you are in the real estate transaction. Buyers still shopping for homes may be pleased to see "contingent" on their dream home listing because it means the contract can still fall through, though it's unlikely.
"Pending" means all contract agreements have been satisfied and both parties are working through legal paperwork to close. This is great for sellers ready to move to their new property, but it means a home is unavailable to prospective buyers.
The Bottom Line
Contingent is a term that applies to a home that is under contract, but finalizing the sale is subject to certain criteria outlined in the agreement. There are several different types of contingency statuses where another buyer can still make an offer on the property.
When submitting an offer on a contingent house, keep in mind that you could end up with a more complicated home buying process. Depending on the situation, it may be advisable to include your own contingencies in your bid to protect your deposit. We recommend discussing all possible outcomes with your real estate agent before proceeding.
If you're interested in learning more about the home buying process, get started with us today and speak to one of our Home Loan Experts.
See What You Qualify For
You can get a real, customizable mortgage solution based on your unique financial situation.
Get Started