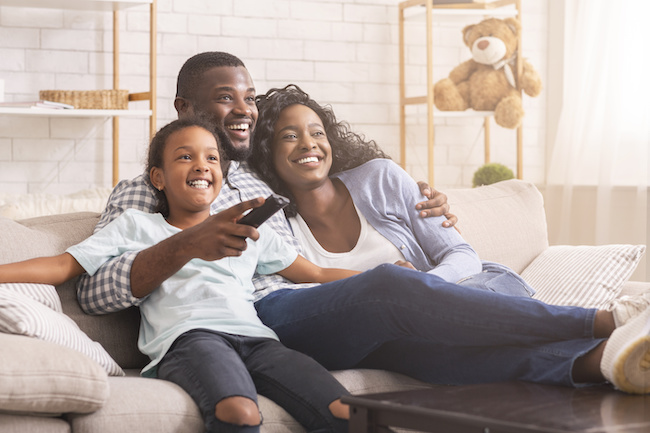 Paying Off Your Mortgage: What To Expect
Published on November 3, 2020
From the moment homeowners sign onto a mortgage, they often look forward to the day they pay it off. As tempting as it is to save on interest rate payments and pay off your mortgage early, it's important to look at your financial health to avoid becoming house rich and cash poor.
Still, the day will come when you make that last mortgage payment. Usually, people pay off their existing mortgage in one of three ways:
Let's break down some common questions about the payoff process. Parts of the process are the same for every lender, while other details are specific to Rocket Mortgage®.
How Do I Request A Payoff Letter?
Paying off your mortgage isn't complicated, but it's not as simple as signing into your account and shelling out the balance. Title companies often require a payoff letter from the lender before transferring the deed to your name. Depending on the circumstances under which you've paid off your mortgage, the process can take several days.
If you're refinancing or selling your home, a third party (usually the title company), will request the payoff. The process takes at least 48 hours when dealing with a third party because there are several steps involved so the lender can handle the payoff with the title company. For Rocket Mortgage® customers, the title company calls into our phone system to request a written payoff statement.
If you're paying off your mortgage on your own, you'll need to call to request a payoff letter. The letter will have the exact amount you need to pay through whatever date you request. At Rocket Mortgage®, we'll email or fax the letter back to you, so you may be able to pay off your loan the same day if you want.
You can also request the document with the pay-by-phone system by calling (800) 508-0944. We added this feature to make it easier for you to get the information you need about your payoff without speaking to a representative.
The payoff letter lists the final payment amount, including interest and fees, such as the county recording fee or statement fee. The fee amounts depend on state and local laws and regulations along with how many times a payoff quote was requested.
Some loans accrue interest daily and some monthly. Even if yours is monthly, your lender needs to calculate the exact amount of interest you'll owe on the day you pay.
Don't forget to update your mailing address if you're moving so we can send you your tax forms at the end of the year or mail your escrow refund if needed.
Apply for a Mortgage with Quicken Loans®
Call our Home Loans Experts at (800) 251-9080 to begin your mortgage application, or apply online to review your loan options.
Start Your Application
How Do I Make The Final Payment?
Along with the final payoff, the letter will have a good-through date. This means the total amount you need to pay off is only good through that date. Additional interest accrues after that date. If you pass the good-through date without payment, you must request an updated payoff letter.
For Rocket Mortgage® clients, it's important to note that you can't just sign into your Rocket Mortgage® account and pay the total balance. A mortgage must be paid off with certified funds, either a wire transfer from your bank or a certified check, written as instructed in your payoff letter.
When you do send the payment, we'll send you an email confirming we received the funds. If you have automatic payments set up for your mortgage, either through your lender or your bank, cancel them as soon as your loan has been paid off.
How Do I Get My Escrow Refund?
If there's money left in your escrow account after you've paid off your mortgage and/or you overpaid the loan (by paying before the good-through date, for example), the extra money will be sent back to you.
If you're refinancing with Rocket Mortgage®, we may net your escrow. This means we'll take whatever money is left in your escrow account and apply it toward your payoff amount.
Again, this will depend on your loan type. On FHA mortgages, the lender can't net the escrow account, so you would receive an escrow refund check from your old loan instead of having the balance applied to your new principal. Read the fine print on your loan to understand what happens when you pay off your mortgage.
Sometimes the lender must hold money in your escrow account after your loan has been paid off. This is because mortgage insurance is paid in arrears, meaning it's paid at the end of the period you're paying for instead of upfront. Your lender may hold on to some of your escrow funds to cover those last costs if you have mortgage insurance.
If you are due an escrow refund on your Rocket Mortgage® mortgage, we'll process it within 10 – 12 business days from when we receive the payoff. You can choose to have it sent as a check or deposited directly into your bank account.
What Happens After I Pay Off My Mortgage?
After your mortgage has been paid off, it must be recorded with the county by sending what's called the Discharge of Mortgage document. Your lender is required to write up the document, but what happens next is up to local regulations.
Some states require the lender to send the document to you, while others require the lender to send it to the county. Regardless, the burden is on the lender to draw up the document, but it's on you to make sure it's sent to your county's Registry of Deeds.
Contact your lender to find out what your state requires for the Discharge of Mortgage and to get answers to other questions about your loan.
What Are My Monthly Expenses?
Paying off your mortgage is no small feat and it changes the way you'll financially maintain ownership of your home. Lenders will often consolidate property taxes and homeowners insurance fees into your monthly payment through the escrow account. Once your relationship with the lender is dissolved, you'll start making those payments yourself.
If your lender required homeowners insurance, you're no longer under the obligations of the loan so you can opt out. Of course, homeowners insurance is a financial safeguard against damage to your property in case of natural disaster, accidents, robberies and more.
It's a good idea to keep it. To do that, contact your insurance provider to remove your lender's payment information and set up your own auto pay.
For the lifespan of your mortgage, you've paid property taxes in monthly installments. Then, the lender pays the lump sum annually or semi-annually to relevant tax authorities.
Now, you'll pay your local tax office directly. Don't be surprised if you receive a large bill in the mail. It's easy enough to estimate and save for your property tax payment.
Summary: Paying Off Your Mortgage Requires a Few Extra Steps
While the process of paying off your mortgage typically takes decades, crossing the finish line requires a few extra steps:
Request a payoff letter from your lender when you're ready. Remember that allowing the good-through date to pass and additional payoff letter requests may incur extra fees. Request only when you're ready.
Make the payment: Wire or transfer funds to your lender as outlined in the payoff letter.
Secure refunds if necessary. Stop automatic monthly payments. Update your mailing address if it has changed. Follow up on your escrow account to determine the refund amount.
Send the Discharge of Mortgage letter to your county. Determine what your local regulations are around this process and be sure the Registry of Deeds receives the letter.
Save for ongoing payments. Contact your homeowners insurance company and let them know you've paid off the mortgage and to remove any billing information associated with your lender. Save for lump sum property tax payments.
Celebrate! You did it! You paid off your mortgage and deserve to kick up your feet and celebrate.
Rocket Mortgage® customers: You can also request your payoff through our pay-by-phone system by calling (800) 508-0944. You can do this whether you're paying off or requesting a quote in writing, or if you're just wondering how much is remaining to pay off.
It's never too early to think about how to reinvest what you're saving in mortgage payments. After celebrating a financial milestone, start working towards others. You might decide to pay off other debt, increase your retirement savings or use the savings to make your own home renovations to increase property value.
Whatever you decide, Rocket Mortgage® is here to help every step of the way.
Apply for a Mortgage with Quicken Loans®
Call our Home Loans Experts at (800) 251-9080 to begin your mortgage application, or apply online to review your loan options.
Start Your Application