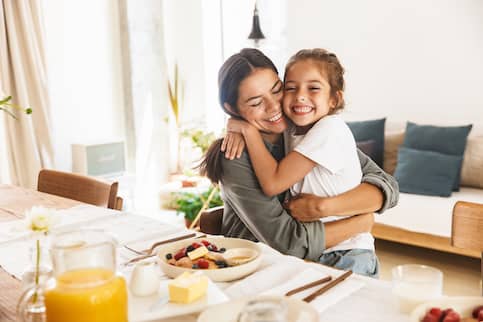 Can I Get Approved For A Mortgage Or A Refinance Without A Job?
Published on September 28, 2021
For people who are self-employed or seasonally employed, or those who are currently experiencing an employment gap, applying for a mortgage can be a particularly apprehensive experience. Mortgage lenders like easy employment verification and a few years' worth of W-2s when they're considering a mortgage loan, because they consider them less risky than other types of employment.
But as a borrower, you don't want to be penalized for not having a job when you're confident in your ability to repay a mortgage loan, or if you want to refinance your mortgage to lower your monthly loan payments. Lower loan payments can be especially helpful if you've recently lost your job and are worried about your monthly budget.
Unfortunately, many lenders hesitate to approve new mortgages or refinance loans for unemployed borrowers. While it can be challenging, it isn't impossible.
Yes, You Can Still Get A Mortgage Or Refinance While Unemployed
You can purchase a home or refinance if you're unemployed, though there are additional challenges. There are a few things you can do to improve your chances as well.
Many lenders want to see proof of income to know that you're able to repay the loan. Of course, just because a mortgage applicant is unemployed does not mean they won't repay the mortgage.
How To Refinance Or Get A Mortgage With No Job
Refinancing your mortgage while you're unemployed isn't impossible, but it will take a little more effort and creativity to accomplish. Unfortunately, lenders often won't accept unemployment income as proof of income for your loan. Here are some strategies you can use to help you refinance your loan without a job.
Consult A Housing Counselor
If you're not sure where to start, a great first step is to speak with a professional about what is needed to refinance your loan. The U.S. Department of Housing and Urban Development (HUD) offers a list of free or low-cost counseling services available where you live. They'll be able to help you put a budget together, clean up your credit if you need to or help you find the right government-backed loans – FHA for low-income borrowers or those with shaky credit, VA loans for our nation's veterans and their families or USDA loans for rural homes. They'll also be able to explain the many different types of mortgages available to home buyers. Plus, they may be able to help you work through different alternatives to find a way to refinance your home.
Find A Co-Signer
Getting a mortgage co-signer can greatly improve your chances of being approved for a mortgage or refinancing without having an income. A co-signer is a person who pledges to the lender that they will make your mortgage payments if you don't. This gives lenders more assurance that the loan they make will be repaid.
A co-signer is also beneficial for someone who has a bad credit score.
It's important that your co-signer understands the responsibility they're undertaking before they agree to co-sign. They'll be legally responsible for your loan payment if you don't repay it.
Make A Larger Down Payment Toward Your Home Purchase
While lenders love to see income, they understand that lack of employment doesn't always mean that a borrower can't make their monthly mortgage payments. If you have saved or investment assets, and can make a larger down payment to assuage lender concerns over your lack of income, you can probably get approved with a good credit score and history.
No Income Verification Mortgage
A no income verification home loan is a type of nonqualifying mortgage. Typically, these loans charge higher interest rates than qualifying loans, but can be easier to get approved if you're self- or seasonally employed. Rocket Mortgage® does not offer this type of mortgage.
Apply for a Mortgage with Quicken Loans®
Call our Home Loans Experts at (800) 251-9080 to begin your mortgage application, or apply online to review your loan options.
Start Your Application
Documentation You'll Need To Apply For Mortgage Or Refinance
There's a lot of documentation that's required when you apply for a mortgage or refinance, and it's a good idea to get this paperwork together early and look for additional information that could help you qualify for refinancing. These documents include:
Account information

Tax returns

Bank statements

Recent pay stubs

Proof of insurance

Proof of unemployment

Financial details of your co-signer (if there is one)

Proof of any additional income, like freelance work or investment income
Talk To Your Lender
Talk to your lender about your desire to get a mortgage or refinance while unemployed. Can they offer any alternatives, like a new repayment plan? Do they know of programs geared toward people in your situation, like, for example, programs designed to help first-time home buyers? You may also want to speak to your lender about a mortgage refinance or other alternatives, like a mortgage repayment plan.
Choose A Refinance Plan That Works For You
If you're able to secure mortgage refinancing with your lender, make sure the new rates and monthly payments work for your situation. It's helpful to use a mortgage calculator to confirm that the new payments work within your budget.
Government-Backed Mortgage
Refinance Options
If you have an FHA or a VA loan, there are two other "streamline" refinance options available. These may be easier to qualify for if you have reduced income from unemployment.
FHA Streamline
An FHA Streamline refinance is an option for homeowners with an FHA home loan, and does not require income verification or a new appraisal. You'll need to meet the FHA's credit score and debt-to-income (DTI) requirements to qualify.
VA Streamline
A VA Streamline refinance is similar to the FHA Streamline, and is available for homeowners with a VA loan. Less documentation is required, and you may not need an appraisal.
What To Do If You Can't Refinance
Refinancing won't always be an option, but that doesn't mean you're out of options. There are other alternatives you can consider working through with your lender. Let's look at a couple of those.
Ask For A Loan Modification
Even if your lender isn't able to refinance your loan, they may be open to a loan modification. With a loan modification, you might be able to get your interest rate reduced or lengthen the term of the loan, reducing your monthly payments. Calculate the difference a loan modification can make for you.
Request A Loan Forbearance
If you're struggling to make your loan payments, a mortgage forbearance might be a better option than refinancing. A mortgage forbearance is an agreement to temporarily pause your loan payments. Before agreeing to a forbearance, make sure you understand how repayment works. Will your monthly payments increase after forbearance or will your loan term lengthen?
The Bottom Line: You Can Get A Mortgage Or Refinance Without A Traditional Job
Refinancing your mortgage when you're unemployed is tricky, but not impossible. And if you don't qualify for refinancing, there are other options to consider, depending on the type of mortgage you already have. Read more about refinancing a mortgage. Ready to apply or have questions? Contact one of our Home Loan Experts or start your application today!
Apply for a Mortgage with Quicken Loans®
Call our Home Loans Experts at (800) 251-9080 to begin your mortgage application, or apply online to review your loan options.
Start Your Application