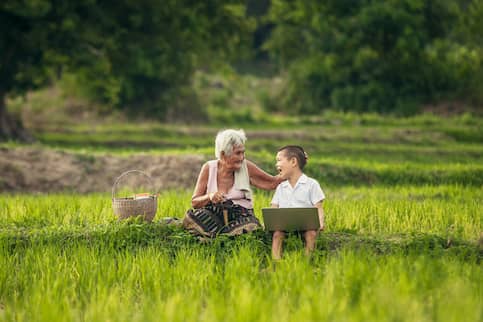 How To Get A Mortgage With A Seasonal Income
Published on April 20, 2022
Working in a seasonal profession can give you the opportunity to pursue your own interests in your off months, but it can also make it challenging to get approved for a mortgage. That's because most lenders may view your income as sporadic, even if you consistently work part-time or as a self-employed business owner.
While it can be difficult to find a financing option that will work for you, it's not impossible. In this article, we'll explain the preapproval requirements you'll need to meet as well as provide some advice for borrowers with a temporary or seasonal work history less than 2 years long.
Documentation You Need to Provide
In order to get approved for a mortgage, you need to prove to your mortgage lender that your income is reliable, even if you only work for part of the year.
For FHA and VA loans, you need to provide documentation like W-2 forms, tax returns and strong credit history, plus proof that you have worked for the same employer for the past 2 years. Or that you've been employed in the same line of work for the past 2 years. Your employer also must provide documentation that indicates you'll be hired during the following season.
Unfortunately, if you've been working less than 2 years, your income will not qualify you for a mortgage loan. Even if you have been employed for 2 years, you might not qualify if your employer can't prove there is a reasonable expectation that you'll be hired during the next season.
Can Temporary Workers Get A Mortgage Without 2 Years Of Work History?
Those who cannot prove their income reliably over the past 2 years will be ineligible for a mortgage but can reapply once that information becomes available. If you find yourself in this category, you have a few options. The simplest answer is you can choose to wait and reapply.
However, if you're looking for a mortgage now, you may also be able to secure a loan using one of the following recommendations:
Add in other streams of income. Any money you make from Social Security, passive investments, unemployment benefits, interest or dividends can be counted as qualifying income that may help you get a mortgage. Just make sure you have the proper documentation of earnings for these different sources of income to provide to your lender as proof.
Include your education. Depending on your lender, you may be able to use the time you spent in school or getting job certifications towards the 2-year eligibility requirement if your education is relevant to your current position or in the same field. You could also ask to include a paid internship or freelance job in your work history too.
Refer to your Military Occupational Specialities (MOS). If you've been recently discharged from the military, you could ask your current employer to write a letter explaining how your MOS qualified you for your new job. This could enable your VA lender to use the letter as documentation for continued employment, which in turn, may allow them to waive or lessen their employment history criteria.
Use a larger down payment. Sometimes, a lender that declines your initial mortgage application may approve you later if you use a larger down payment, as long as you have a high enough credit score. The less money you borrow, the more likely it is that your lender will overlook your short employment history. Consider digging further into your savings or putting gift money towards your down payment to try to get as close to 20% as possible.
Apply with another person. If you can add a spouse, family member or close friend to your loan, your lender will be able to count both your incomes and credit scores towards their loan requirements. Putting a co-borrower or co-signer on the loan application will help ensure that there is enough money to cover your monthly mortgage payments, should something happen to your own income.
The 2-year work history rule was created to protect financial institutions and home buyers alike. Your lender just wants to ensure that you have the means to pay the mortgage. And, if you can prove that your income is reliable with documentation like W-2s, paystubs, 1099 forms or verification of full-time employment for the next season, then your lender will be able to approve your application quickly.
The Bottom Line: Getting A Mortgage With A Temporary Job Or Seasonal Work Is Possible
Qualifying for a mortgage as a worker with a seasonal income can be complicated, but it can certainly be done with the correct documentation and preparation. If you believe you do qualify, get preapproved with help from Rocket MortgageⓇ. If you're not sure if you qualify, contact a Home Loan Expert to discuss your options today!
Take the first step toward buying a house.
Get approved to see what you qualify for.
Start My Approval