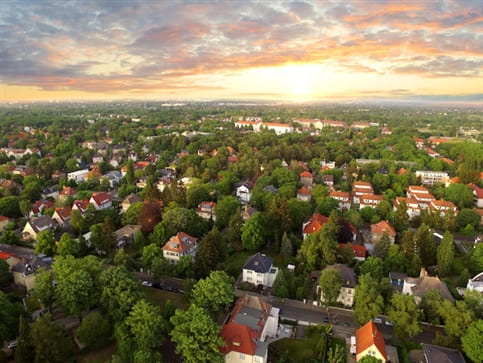 Loan Modification: Everything You Need To Know
Published on October 24, 2023
For many people, a financial hardship can come on quickly. A natural disaster, a medical emergency or loss of income can put you behind on key bills and loan payments in just a few months.
And of all the debts we worry most about, a home mortgage is usually the most important. When tough times come, what's the best way to avoid falling behind on your mortgage or, worse yet, having to foreclose on your home? For many, a loan modification can offer a lifeline.
What Is A Loan Modification?
A loan modification allows homeowners to change their loan terms due to financial hardship. It is a change made to the terms of your existing mortgage by your lender. It may involve a reduction in the interest rate, an extension of the length of time for repayment, a different type of loan, or any combination of the three.
How Do Home Loan Modifications Work?
The first step in getting a loan modification is to act. Falling behind on your mortgage is a correctable problem, but the longer you wait to do something about it, the farther behind you can get. When trouble arrives, contact your lender right away and ask about a loan modification.
Be realistic. While a loan modification can prevent you from defaulting on your loan, it can still negatively impact your credit score. In the long run, however, modifying your loan will likely be better for your credit than foreclosure. It's a way to head off bigger problems while you act to get back on a good financial footing.
Qualifying For A Loan Modification
Candidates for a loan modification include anyone who finds themselves unable to keep up with their mortgage payments and facing a possible foreclosure. Reasons for an unanticipated or unavoidable financial hardship can include things like:
Unemployment or other loss of income

Medical bills

Natural disaster, such as a flood or earthquake

Divorce

Death of a family member

Increased living expenses

Ineligibility for refinancing
Types Of Loan Modifications
Whether you have a conventional loan from a private lender or a government-backed mortgage through the FHA, USDA or VA, the qualifications and guidelines for a loan modification are different.
Flex Modification
Freddie Mac and Fannie Mae are government-sponsored enterprises (GSEs) that buy and guarantee mortgages on the secondary mortgage market. The two agencies have a shared program that assists those with conventional loans facing financial hardship. If you have a conventional mortgage, you may qualify for a flex modification.
You apply for a Fannie Mae and Freddie Mac Flex Modification Program (FMP) through your lender. The program can reduce payments by up to 20% and move past-due payments to your principal balance instead of making it due upfront.
FHA Modification Program
If you obtained an FHA loan, you could qualify for a loan modification program offered by the Federal Housing Administration (FHA). The FHA offers a variety of modification programs for eligible borrowers. In 2023, the FHA announced a new modification program that allows struggling borrowers to extend their mortgages to 40 years, thereby reducing their monthly payments.
VA Modification Program
The U.S. Department of Veterans Affairs (VA) offers modification programs to veterans, active service members and surviving spouses who have a VA loan. In this process, your VA lender permits you to add missed payments and their associated costs to the loan balance. This requires the lender to modify the term of your loan in order to have the missed mortgage payments made up. Do not delay in seeking loan modification as your options get more restricted with every new missed payment.
How To Get A Mortgage Loan Modification
In order to get a mortgage modification, you'll typically have to provide information about your finances, mortgages, hardship and property. Let's walk through the steps you can take to get a mortgage modification.
1. Contact Your Mortgage Lender
First, inform your lender that you're having trouble keeping up with your monthly mortgage payments. Remember that it's in your lender's best interest that you keep up with the mortgage since foreclosure is far more difficult and expensive. The sooner you reach out to your lender, the more likely you'll arrive at a solution.
When you speak with your lender, explain how your financial circumstances have changed and what caused the change. Provide your lender with insight as to how much you can currently afford to pay and when you think you can resume making your regular payments.
2. Complete Loss Mitigation Application
Once you've spoken with your lender, they'll most likely ask that you fill out a loss mitigation application. This application acts as a formal request for assistance, and you may need to provide additional information about your finances.
3. Provide Proof Of Finances
As you fill out the loss mitigation application form, you will be asked to provide proof of your finances. You should expect to include copies of your most recent pay stubs, bank statements and tax returns.
4. Write A Financial Hardship Letter
The final piece of your loss mitigation application: a financial hardship letter. This step isn't necessary for everyone, but if one is requested of you, it's helpful to know what it is and what should go in it. This document must clearly explain why you're having trouble making your mortgage payments.
When writing a letter of hardship, include:
A header that provides your name, contact information and loan number. In the introduction, you should specify why you're seeking a loan modification.
The body paragraph should concisely explain the circumstances that have made or will likely make you fall behind on your payments and why you cannot gain control over the situation. Often people find themselves in this situation after some unfortunate event in their lives, and there can be a temptation to be emotional—try to avoid embellishment. Keep your language semi-formal and businesslike.
Conclude by letting the lender know you're seeking a loan modification so you can uphold your obligation and provide the name of any financial counselor you've consulted during the process.
5. Accept Or Deny The Offer
After completing the application process, you may receive a modification offer. Your lender may also present you with an alternative, so you can determine whether you'd like to accept or deny the offer.
Loan Modification Alternatives
What other options exist? Let's take a look at refinancing, forbearance and recasting and how to decide if these are better choices for you than a mortgage modification.
Refinance
Modifications are typically reserved for borrowers at risk for foreclosure. If you simply want more room in your budget, refinancing is probably a better bet. When you refinance, you pay off the old loan and take on a whole new one. The new loan may come with better interest rates, shorter or longer repayment terms or money to use to consolidate debt or make home improvements.
Forbearance
Mortgage forbearance is another potential solution for borrowers struggling to make their monthly payments, but it isn't interchangeable with loan modification. Forbearance is an agreement for temporarily reduced or paused payments on your mortgage. It provides a short-term break from monthly mortgage payments that can help you avoid going into foreclosure during a financial hardship.
Short Sale
A short sale occurs when a homeowner in dire financial trouble sells their home for less than they owe on the mortgage. The lender of the original mortgage gets all of the proceeds of the sale, and either forgives the difference or gets a deficiency judgment, which requires the original borrower to pay what's left over.
The Bottom Line
A loan modification can be a great tool to avoid a mortgage default if you're currently facing financial hardship. Depending on the terms and the type of loan you have, there are multiple ways you can work with your lender to reduce your payments and/or add past due payments to your principle. In this way, a loan modification can be a lifeline for your mortgage until you can get on sturdier financial ground.
If you're current with your mortgage but simply want a new one with terms that work better for you, a refinance is a good solution. You can start the refinancing process today by completing just a few steps online.