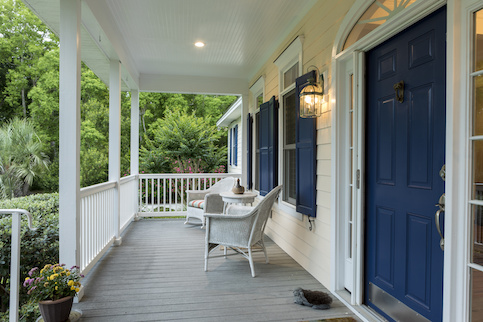 HUD: What Is It And What Are HUD Homes?
Published on October 4, 2021
It's likely that you've heard of HUD before, but do you actually know what it is? If you're in the process of buying a house, it can be very useful for you to learn more about this government agency. HUD provides many opportunities for home buyers – knowing what they are and how they work can save you tens of thousands of dollars. Read on to learn more about this agency and the homes they have to offer to determine whether purchasing one is right for you.
What Is HUD?
HUD is an acronym for the Department of Housing and Urban Development, a government agency that was established in 1965. President Lyndon B. Johnson established HUD as part of an effort to combat poverty. Through its federal policies and programs, the agency ensures that all individuals in urban areas have access to quality housing that is inclusive and affordable.
Because it's a cabinet-level federal agency, HUD is run by a secretary, who is appointed by the president and approved by the Senate. Among other responsibilities, the HUD Secretary supervises the Federal Housing Administration and manages public programs that aid in community development and provide citizens with rental assistance.
Through the FHA, HUD helps home buyers who don't qualify for conventional loans obtain affordable mortgages. The FHA's mortgage insurance program offers low-income home buyers, or those with bad credit, the ability to qualify for FHA loans, which are secured by the government.
What Are HUD Homes?
HUD homes are foreclosed properties that were originally purchased with FHA loans. Residential properties become HUD homes when a homeowner is unable to keep up with their monthly mortgage payments and defaults on their loan. The FHA steps in, pays the remaining mortgage balance to the lender and seizes the homeowner's property.
In order to recoup the cost, the government will sell these homes, often slightly below market value, to encourage home buyers to purchase them. Although HUD homes are appraised to determine value and then priced accordingly, they are sold "as-is," so no repairs or improvements are made to the home before it's sold.
Who Qualifies For A HUD Home?
Any buyer who has the funds or can qualify for a loan is eligible to purchase a HUD home. While investors may purchase these properties, HUD homes are first offered to owner-occupant buyers, meaning, buyers who plan to make these homes their primary residence. However, they may not have purchased another HUD home in the last 2 years and must live in their newly purchased home for at least 1 year.
HUD Assistance And Buyer Programs
As part of the home buying process, many of those interested in purchasing property may be on the lookout for first-time home buyer programs or other forms of assistance with their real estate expenses. In order to further motivate individuals to purchase HUD homes, the agency offers these types of incentives to some buyers. Some of the grants, vouchers and buyers programs that HUD offers include:
Housing Choice Voucher Program (

Section 8): Enables low-income families to afford homeownership by providing a recurring subsidy that assists them in making their monthly mortgage payments.

One Dollar Program:

Allows low- or moderate-income families to purchase HUD homes – which have been on the market for over 6 months – for only $1.

Good Neighbor Next Door Program:

Helps public servants, like teachers, police officers, firefighters and emergency medical technicians, afford homeownership by providing them with 50% off the purchasing price of homes located in revitalization areas.

Nonprofit Program:

Permits community and religious not-for-profit organizations to buy HUD homes for 30% off, so they can fix them up and resell them to first-time home buyers and financially strapped families.

HUD $100 Down Program:

Makes homeownership possible for owner-occupant buyers by forgoing the typical 3.5% requirement and allowing them to make a down payment of just $100.
Buying A HUD Home: What To Expect
If you're interested in purchasing a HUD home, you should understand what this process looks like and how it differs from buying a traditional home. HUD homes are not listed on the Multiple Listing Service, so you won't find them among your average home listings. HUD homes are instead listed on HUD's website, HudHomeStore.com.
Unlike regular homes sold on the market, HUD homes are sold at auction. In order to view and bid on these homes, you must hire a real estate agent who has been approved by HUD. There is a 30-day period of time during which bids from owner-occupant buyers are accepted. Once the period ends, HUD reviews all of the bids and chooses the highest offer. If none of the offers are deemed high enough, the bidding process is extended and opened up to investors.
If yours is the winning bid, HUD will contact your agent to inform you and provide you with a settlement date. You will typically be given 30 – 60 days to close.
HUD Home Financing
Financing a HUD home is not all that different from buying any other property since all financing options are available to home buyers. While all buyers can purchase a HUD home with a conventional loan secured by Fannie Mae or Freddie Mac, there are also alternative options. Qualified veterans, current service members and their spouses can purchase HUD homes with VA loans, while buyers who've struggled financially or have lower credit scores can use FHA loans.
HUD home buyers can also choose to finance the purchase of these foreclosed homes using an FHA 203(k) loan. These loans enable borrowers to obtain enough money to finance the purchase of the home and the cost to repair it. This financing option could be useful, considering that many of these homes need to be rehabilitated in order to make them inhabitable. However, at this time Rocket Mortgage® does not offer 203(k) loans.
Therefore, before you make an offer, you should get the home inspected. This step is crucial as the home will be sold "as-is," and HUD will not offer to make any repairs or improvements. Although it's not required, a home inspection will ensure that you know exactly how much you'll have to spend to get the home in livable condition and whether the home is worth the purchase price.
The Benefits Of Buying A HUD Home
Lower pricing:

Because HUD homes have gone into foreclosure, HUD is eager to recoup costs quickly. As a result, HUD homes tend to be priced slightly below market value.

Priority over investors:

Buyers, who tend to make a HUD home their primary residence, are given a 30-day window in which they can bid on the property before the auction is opened up to investors.

Closing cost assistance:

HUD will spend up to 5% of the purchase price to pay for closing costs.

Low down payment:

HUD enables buyers to make lower down payments and offers down payment incentives – like the HUD $100 Down Program – in certain circumstances.
The Drawbacks Of Buying A HUD Home
Must use HUD-approved agent:

In order to view and bid on HUD homes, you must enlist the help of a real estate agent who's registered with the agency.

Home is sold "as-is":

There is no negotiating with HUD – the agency will not offer to do work on the home regardless of the condition it is in.

Restrictions on selling:

Owner-occupant buyers must live in the home for at least 1 year, and they may not purchase another HUD home for at least 2 years afterward.
HUD Homes: The Bottom Line
If you've been priced out of homes and found the market too competitive for you, purchasing a HUD home can be a beneficial option. However, you must do your due diligence ahead of time. Although they make homeownership more affordable, HUD homes aren't always worth their purchase price. Make sure you get the home inspected before you make an offer, so you know what you're getting into.
Since these transactions can move quickly, getting preapproved for a mortgage is key. If you're interested in pursuing the purchase of a HUD home, speak with a Home Loan Expert to learn more about your options.
Apply for a mortgage today!
Apply online for expert recommendations with real interest rates and payments.
Start Your Application