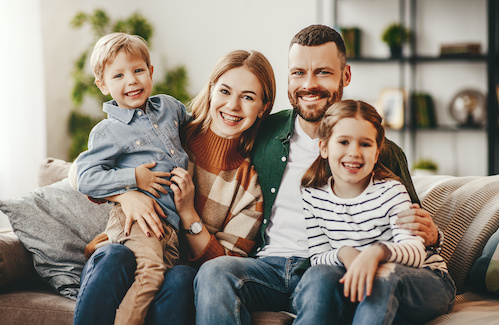 VA Streamline Refinance (VA IRRRL): Program Benefits And 2021 Rates
Published on February 11, 2021
Disclaimer: On January 1, 2020, the VA funding fee for nonstreamline loans changed to a range of 1.4 – 3.6% based on factors like your down payment or equity amount, your service status and whether this is a first or subsequent use of a VA loan.
Do you want to take advantage of lower interest rates? Or maybe there's some merit to changing your mortgage term. Perhaps you'd like to take advantage of either benefit but haven't done it yet because you owe more on your home than it's worth. The VA Streamline refinance program could help.
What's A VA Streamline Refinance (VA IRRRL)?
The VA Streamline allows clients with an existing VA loan the financial flexibility to lower their interest rate or change their term even if they have little to no equity. In fact, the formal name of this mortgage option is Interest Rate Reduction Refinance Loan (IRRRL), but you might also see it referred to as an "Earl" after the pronunciation. For the sake of consistency, we'll just call it a VA Streamline from here on out.
The rest of this article will go over what you need to know about this loan program and why it could be a good option for clients looking to refinance a VA loan.
What You Need To Know About VA Streamline Refinancing
While there are many benefits to a VA Streamline refinance, there are some factors you should know about before moving forward.
Purpose Of A VA Streamline
The idea of a VA Streamline is to provide clients who are already in a VA loan with a smoother process if they're looking to lower their rate or change their loan term.
One thing you can't do is take cash out with this loan option. To utilize your equity, look into a full VA refinance. We'll get into the differences later on.
Client Eligibility
To get a VA Streamline, you have to have an existing VA loan in place. However, it's probably beneficial to go over what the guidelines are for VA eligibility, just for reference.
To get a VA loan, you need to be an eligible active-duty service member, reservist, veteran or surviving spouse – the spouse of someone who passed while in service or as a result of a service-connected disability.
Eligibility of active-duty service members, reservists and veterans is based on service time. The exact amount of time you have to spend in service to be eligible depends on when you served.
The VA has more detailed breakdowns defining service time requirements that we recommend checking out. However, in most cases, the service member needs 90 days active service during wartime, not necessarily continuous. If the service isn't during a war, you need 181 continuous days of active service.
If you're a reservist who's been called to active duty, regular service requirements apply. If you're currently serving in the reserves or have retired while never being called to active duty, you need 6 years of creditable service, not necessarily consecutive.
Streamline Refinance Seasoning
The VA has some special prerequisites regarding the length of time you have to wait before you can refinance into a new loan. You may hear this referred to as the seasoning period.
In terms of a timeline, there are three big requirements clients need to know about.
There have to be at least 270 days between the application date for your refinance and the closing date of your previous loan.
You have to have made at least 6 consecutive months of payments on your previous loan to refinance. You can't pay ahead to get to that point.
There have to be 210 days between the first payment on your prior loan and the closing date on your VA Streamline.
There also has to be a net tangible benefit for you as the client to complete the refinance. There are several different ways your loan can pass this test, but a couple of them include a reduced interest rate or lower monthly payment.
VA Streamline Benefits
Now that we've gone over the requirements for getting a VA Streamline, let's go over the benefits and why you might want one.
Financing Flexibility
This option offers some additional perks that aren't necessarily available from other loan programs. Most of the time when you refinance, you need a minimum amount of equity in your home before you can take advantage of lower rates.
That's fine if your home has gone up in value since you bought it. Unfortunately, though, some areas are still recovering from the last market downturn. They may have felt left out in the cold as rates dropped.
If you're in that position, we have some good news. Veterans, active-duty service members and surviving spouses who qualify for VA loans can refinance up to 120% of their home's value. This means if you owe $100,000 on a home that's only worth $80,000, you can still refinance to change your term or lower your rate.
Reduced Funding Fee
One great benefit of any VA loan is that you don't have to pay for mortgage insurance. Instead, you just pay a flat funding fee that can either be paid at closing or rolled into the cost of the loan.
When you get a VA Streamline, you pay a reduced funding fee that's just 0.5% of the loan amount. This saves you a lot of money on your refinance.
Finally, as with all VA loans, if you have a service-connected disability, you're a qualified surviving spouse or an active-duty service member who has received the Purple Heart, you don't have to pay the funding fee.
Fewer Hurdles
If you're getting a VA Streamline because you're going from an existing VA loan to the next one, a little less documentation is required and the appraisal process may be easier.
If you decide to go with the VA Streamline, you may not need an appraisal. But if you do, it's a little easier because the appraiser can do a drive-by appraisal on these loans. You don't even have to be home for the appraiser to take some pictures of your property and evaluate its worth.
Not only does this make the whole process faster and more convenient for clients, it also helps reduce the cost of the loan because you won't be paying as much for the appraisal. Unlike many VA loans, VA Streamlines don't require a pest inspection unless the appraiser thinks there's a problem.
VA Streamline 2021 Rates
While VA refinance loans can have some of the lowest interest rates on the market, it's important to note that VA refinance rates tend to vary from customer to customer. The rate you receive will be impacted by your loan size, credit score, loan-to-value ratio and more. Speak with a lender to find out more information about what VA Streamline refinancing rates you can qualify for.
What's The Difference Between A VA Streamline And A Full Refinance?
The VA Streamline has many advantages, but there are some situations in which it makes sense to do a full refinance.
First, to do a Streamline, you must already have an existing VA loan. If you don't, a full refinance is required.
Next, while you can only lower your rate or change your term with a VA Streamline, you're able to convert up to 100% of the equity in your home into cash with a full VA refinance.
It's worth noting that if you do a full refinance, more documentation will be required, including your VA Certificate of Eligibility for your home loan. If you don't already have yours, we can help you request it from the VA. An appraisal will also need to be performed.
The Bottom Line
If you think taking advantage of a VA Streamline or other refinance option might make sense for you, right now may just be the best time to move ahead. You can apply online or call one of our Home Loan Experts.
Apply for a Mortgage with Quicken Loans®
Call our Home Loans Experts at (800) 251-9080 to begin your mortgage application, or apply online to review your loan options.
Start Your Application