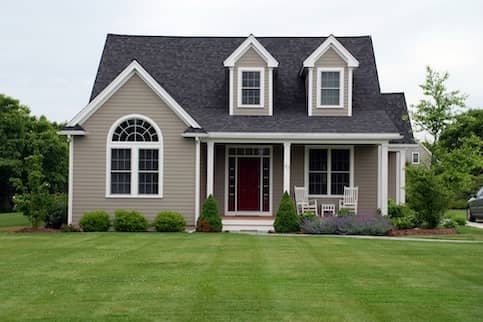 Buying Rental Property: A Complete Guide
Published on January 26, 2023
Buying rental property involves purchasing residential property that will provide you with rent payments. Rental property can help unlock passive income, boost your earnings and maximize your investment portfolio.
It's important to know what you're getting into before beginning your real estate investment journey for the first time. Let's take a more in-depth look at how to buy rental property and check out the pros and cons of purchasing property for rental income.
Investing In Rental Property: What To Know
Buying a rental property is like buying a house – that is, a primary home. But there are some differences.
You can invest in rental property in various ways, whether you flip one house or buy a single-family home, a multifamily property or a large apartment complex. It's worth considering how you want to maintain a property. You're in charge of buying a house, finding tenants, collecting rent, paying property taxes and maintaining the property – how do you envision that happening?
Think big picture – would you prefer to manage multiple units (or tenants) or would you rather keep everything on a smaller scale? Would you rather manage upkeep and maintenance on your own or pass that responsibility onto a property manager?
Also note that securing a loan will require you to meet additional requirements and eligibility criteria than a mortgage for your primary home. For example, many mortgage lenders require you to have at least a 15% down payment (the amount you put down upfront when you purchase a property) with a minimum 680 credit score for a one-unit investment property. (A credit score is a three-digit number that shows how well you've paid off debt in the past.)
Some lenders, including Rocket Mortgage®, may be able to qualify you with a 620 or higher credit score, depending on the size of your down payment.
The Different Types Of Rental Properties
As mentioned, real estate investors can tap into a wide variety of rental property types, including the following:
Can You Buy Rental Property With No Money Down?
Wondering how to buy rental property with no money? Believe it or not, you can buy rental property with no money down. Here are some ways to make that happen.
1. You may want to consider buying a home, then making your initial home an investment property a rental after you move out.
2. You could also leverage your current home equity by using a home equity loan, home equity line of credit (HELOC) or a cash-out refinance to buy properties.
Home equity loan: A home equity loan is a second mortgage, which allows you to get a lump sum of money when you tap into the equity from your home.
Cash-out refinance: A cash-out refinance is a type of refinance that replaces your original home loan and allows you to take out more money (above and beyond your initial mortgage).
HELOC: A HELOC is a revolving line of credit that allows you to borrow from your equity and replenish as needed. Rocket Mortgage doesn't offer HELOCs at this time.
3. You may also want to consider purchasing a duplex or other type of multi-unit home using a VA loan, which does not require a down payment. A VA loan is a loan backed by the Department of Veterans Affairs. You can qualify as a member of the military or as a spouse of someone in the military. You can get a multi-unit rental property with a VA loan as long as you meet all qualifying guidelines, including being a veteran or service member with a valid VA Certificate of Eligibility (COE), living in one of the units as your primary residence, and having at least a 580 credit score (among other requirements).
4. You may also consider having someone gift you the down payment, such as a trusted relative or friend. You may also want to get a co-borrower – a family member, friend or business partner can help you make the down payments.
5. An assumable mortgage may also be a possibility. In an assumable mortgage, you, the buyer, take over an existing mortgage, with the approval of the seller's lender. You make the monthly payments on the seller's mortgage.
There may be other ways to qualify with no money down. Check with your lender for more details.
How To Buy Rental Property
Luckily, getting a mortgage for a rental property is similar to buying a primary residence. Follow these steps when buying rental property.
1. Research Location
Take time to research locations and neighborhoods. Look online, check community websites and walk around various communities to get a sense of their atmospheres, amenities and more. You want a good neighborhood in an area that can provide the most opportunities for potential tenants. Real estate professionals, or REALTORs®, should know the area well. Few individuals know the property value, hotspots and highlights of these areas as well as a local REALTOR®.
2. Decide If You're Getting A Mortgage And Get Your Initial Approval
Will you buy your investment property with cash or pick a lender and get a mortgage?
If you plan to get a mortgage for your rental property, you should get initial approval for a mortgage first, or in other words, get preapproved for a mortgage. Preapproval kicks off the process of determining how much you can borrow for a home. During preapproval, you give your lender items like bank statements and pay stubs. Your lender will do a credit check to learn about your creditworthiness and learn about your debt and income.
3. Save For A Down Payment
Next, save for a down payment. As mentioned, the minimum amount you'll need to bring to the closing table is usually 15% of your purchase price. However, that figure depends on a combination of other factors, including your credit score, DTI ratio, loan type and property type.
There are many types of rental property mortgages and lenders, so it's a good idea to shop around to get the best terms.
4. Check The Current Market
Check the current housing market to determine if you should buy a rental property now or in the future. Is it a buyer's or a seller's market? Is it to your advantage to buy a rental property given the current market situation?
Furthermore, it's essential to understand what types of rental rates your rental property and the local market can support. You may get different money for rentals in rural areas than in cities where the cost of living is higher, or in towns where economic and job growth is on the rise vs. decline.
Consult with a local real estate agent. Look at social media, public forums, government data and online real estate sites to help you gain deeper insights. Statistics you'll want to watch for include average home prices, ratio of homeowners to renters, and average vacancy rates.
In general, it's vital to know how much rental income you can expect to bring in from your properties and how easy or difficult it may be to bring in and maintain regular renters.
5. Choose A Property
Decide on the right property, whether you want to take on a fixer-upper house or purchase an already-renovated property. Consider the time and energy required to maintain and repair a property, as well as finding and keeping good renters.
The property you choose should reflect the right combination of everything – the financial part of the equation, the rental property itself, as well as the type of renters you intend to target (and more).
6. Know Your Annual Expenses
One of the most important pieces is figuring out the expenses involved in owning a property:
Property taxes: Every rental property owner must pay annual property taxes to the government to support public works and services. Neighborhoods in more desirable or higher-end locales tend to command higher property taxes. Keep in mind that property taxes can change each year, which you'll need to consider when estimating for the future.
Property management: If you elect to have someone else manage your property, price out how much it costs to have a property management company maintain the property. Consider that the property management company may raise prices in the future. Interview several property managers to select the best fit for your plans.
Utilities: How much will gas, water, electric, sewer and other utilities cost? Will you pass those costs on to your tenants? Ask your REALTOR® or the current owner for more information about how much utilities currently cost for perspective homes.
Maintenance costs: Estimate how much repairs might cost monthly to get a basic idea of how much it will cost if small things (and large things) break. While this may be hard to gauge, some things, such as regular cleanings and inspections, will go on the books every year.
7. Calculate Your Return On Investment (ROI)
Next, calculate the return on investment (ROI) on a potential rental property. Make sure your ROI includes costs for renovations and upgrades. Calculating ROI can help you map out your budget and forecast the expected profit on your investment.
If you paid cash for your investment, you could calculate ROI by dividing your estimated net profit by your total investment.
In other words, let's say you paid $300,000 cash for your property and you think your net profit will be $50,000.
ROI = Estimated Net Profit/Total Investment
ROI = $50,000/$300,000 = 0.17
0.17 x 100 = 17%
On the other hand, if you financed with a loan, you'll use the following formula:
ROI = (Annual Rental Income - Annual Operating Costs) / Mortgage Value)
8. Close On The Deal
Your lender will send you a Closing Disclosure at least 3 days prior to closing. Read carefully through this (federally required) document so you clearly understand the loan term, loan amount and interest rate, your monthly mortgage payment, closing costs, money to bring to closing (called cash to close) and loan disclosures.
Compare the Closing Disclosure with your Loan Estimate to make sure no unexpected large discrepancies appear.
At closing, you'll pay closing costs (fees paid to your lender and other third parties to originate your mortgage) and your down payment in the form of a certified cashier's check or a money wire. Any earnest money you paid to about the buyer and your mortgage lender for the investment property will go toward your down payment or closing costs.
Finally, bring your photo ID, your Closing Disclosure (to compare to final paperwork) and proof of homeowners insurance.
Get approved to see what you can afford.
Quicken Loans® lets you do it all online.
Start My Approval
Should You Buy Rental Property?
When trying to decide whether you should purchase a rental property, it's important to consider the pros and cons:
The Pros Of Buying Rental Property
The pros of buying a rental property may include:
Rental income: You'll get to build and possibly diversify your investment portfolio with rental income.
Capital growth: Traditionally, real estate appreciates (grows). Therefore, rental property could offer you a great opportunity to benefit from an appreciating asset, which you can sell for more money than what you bought it for later on.
Diversify investment portfolio: One of the tenets of investing involves ensuring you have many different investments. Real estate can help you diversify from traditional investments like 401(k)s and mutual funds.
The Cons Of Buying Rental Property
The cons of investing in rental property include:
Large down payment: If you choose to take on a mortgage, you will have to make a larger down payment than if you were buying a primary residence.
Dealing with tenants: Tenants are human beings, which means they may damage things or call you in the middle of the night when something stops working. Make sure you're ready to work with many different types of individuals before purchasing rental property.
Cost of upkeep: As you may already know from owning a primary residence, it's not cheap to purchase items like stoves and washing machines. Consider all the costs – large and small – before you purchase a rental property.
The Bottom Line
Buying rental property can be a good investment if you follow certain steps and guidelines, including thinking beyond the cash flow that rent from tenants can bring in. Do thorough research when thinking about becoming a real estate investor.
Ready to purchase your first investment property? Get started today.