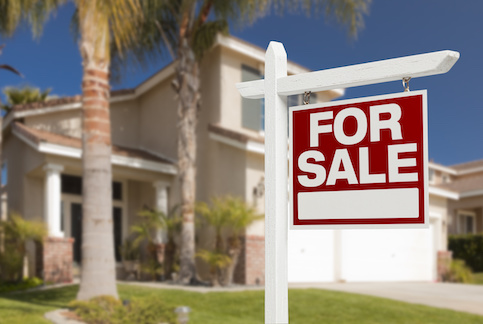 Multiple Listing Service: What Is The MLS In Real Estate?
Published on January 21, 2020
Have you ever wondered how real estate agents get news about a home that just went on the market? Or how they found homes for sale that you couldn't find on any online listing? Chances are, they're using a tool that only agents have access to – a multiple listing service.
While it seems exclusive to only real estate professionals, a multiple listing service is important for people outside of the industry, too. It's important to know what it is and how it works, so you can see how it can greatly benefit you, whether you're buying a house or selling one.
What Is The Multiple Listing Service?
A multiple listing service, better known as an MLS, is a private, home-selling database used by real estate brokers and agents to list and find local homes for sale for their clients. Along with details on each listed home, the database may also store such documents as seller disclosures and homeowners association regulations. However, the information that's available on an MLS listing will depend on what the listing agent chooses to include.
The concept behind a multiple listing service isn't new. Before the digital age, real estate professionals met face to face at their local associations to share information on their inventory of homes for sale. Today's multiple listing service is the same idea, just online. And the internet has made the MLS even more valuable by making it timelier. Listings are updated constantly throughout the day – almost immediately – as new properties pop up on the market. Because of this, the MLS is one of the most accurate resources for housing inventory information.
There are hundreds of MLSs in the United States, each serving a specific region of the country.
How The Multiple Listing Service Works
Home sellers cannot list their home on the MLS, and home buyers cannot search through the database on their own. The MLS is for the exclusive use of licensed real estate professionals who pay a membership fee to use it. Seller's agents use it to list the homes they have for sale, while buyer's agents use it to find homes matching the criteria set by their clients. Both types of real estate agents use the database to perform a comparative market analysis. By reviewing and comparing homes that have recently sold and homes that are currently for sale, a seller's agent is able to set a competitive price for the home they're listing. On the flip side, a buyer's agent is able to find homes in their client's price range and determine how much their clients should bid when making an offer on a home they wish to buy.
MLSs are tools for real estate agents and brokers, but it's really their clients who benefit the most. The seller's home will get more exposure, reaching a bigger pool of buyers. Buyers will have more options when it comes to finding their perfect home and can often receive more details on the home than are available to the public. The MLS also helps buyers and sellers be more strategic with their pricing because it provides important insight on market conditions, like how many homes are for sale in the area and what they are selling for.
Along with market insight, the MLS contains specific information on the homes for sale. Agents will be able to find out such details as:
Year built

Square footage

Number of bathrooms

Number of bedrooms

Upgrades made to the home

Unique characteristics and amenities (big yard, pool, mountain views, etc.)

Photos of the home
Apply for a Mortgage with Quicken Loans®
Call our Home Loans Experts at (800) 251-9080 to begin your mortgage application, or apply online to review your loan options.
Start Your Application
Alternatives To The Multiple Listing Service
While the public cannot access the MLS, there is a way to view much of what is shown on it. Real estate portals like Rocket HomesSM pull data from MLSs to present it all in one place that is viewable to the public. People will be able to see photos of the home and much of the basic information like square footage, age of the home and number of bedrooms and baths. However, keep in mind that these kinds of sites do not update as quickly (they can take up to 48 hours to show new MLS listings) nor may they provide as much information.
There are also listings that usually won't appear on the MLS and, in turn, some of these real estate portals. One such listing is what's known as a pocket listing. Pocket listings are homes that are being sold discreetly and, thus, kept in the agent's "pocket" and only shared with certain agents and clientele. These types of listings are rare and typically done to maintain the seller's privacy. This is often the case for celebrities selling their homes. Finding this type of listing can be difficult since they are scarce and purposely undisclosed. The best way to do so is to ask your agent if they have any pocket listings, approach homeowners directly or try to search for them online.
Another example of a listing you usually won't find on the MLS is a for sale by owner property. The reason you won't find this type of home for sale on the MLS is the seller is not using an agent for their real estate transaction, so they cannot access the MLS to list their property. The only exception to this is if the seller plays a flat fee for an agent to list their home on the database for them. People who sell on their own typically advertise their homes in newspapers, with lawn signs, through online marketplaces and on FSBO listing sites dedicated to these types of properties.
Gaining access to homes listed on the MLS is just one reason to consider working with a real estate agent. Agents are local experts who know the market and have experience navigating the world of home buying and selling. Along with MLSs, they also have access to other resources that help clients have a successful and positive real estate experience.
Apply for a Mortgage with Quicken Loans®
Call our Home Loans Experts at (800) 251-9080 to begin your mortgage application, or apply online to review your loan options.
Start Your Application