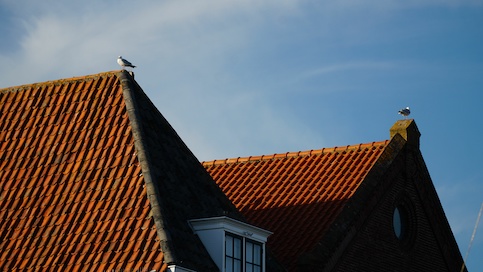 REALTOR® Definition
Published on September 1, 2022
When you're considering buying a house, one of the first pieces of advice you'll receive is to find a good REALTOR®. The right real pro can make the home buying process less stressful and ensure you have all your bases covered.
But what is a REALTOR®? Before attempting to find a real estate agent, it can be helpful to understand how the profession works. This will inform you of the biggest benefits of working with a REALTOR®.
Apply for a mortgage today!
Apply online for expert recommendations with real interest rates and payments.
Start Your Application
What Is A REALTOR®?
A REALTOR® is a licensed real estate professional who is a member of the National Association of REALTORS® (NAR) and abides by its strict code of ethics. The NAR was founded in 1908 and has grown to include more than 1.4 million members.
Members of NAR also have access to certain training tools and other important data to provide to their clients during the home buying process. Real estate professionals include the following individuals:
Property managers

Appraisers

Real estate counselors
Is A REALTOR® A Real Estate Agent?
The terms REALTOR® and real estate agent are often used interchangeably, but they aren't the same thing. The main difference between REALTORS® and real estate agents is the membership with NAR. Real estate agents can also be REALTORS® if they are members of NAR, but not all REALTORS® are real estate agents.
What Is The REALTOR® Code Of Ethics?
In 1913, the NAR adopted its Code of Ethics, making it the first business group to do so. The Code of Ethics & Professional Standards lists rules NAR members must abide by.
These rules describe how clients should be treated when engaging with professionals in the real estate business. It has four main parts which include:
The Code of Ethics Preamble

Duties to Customers and Clients

Duties to the Public

Duties to Other REALTORS®
For instance, the Code of Ethics states that a REALTOR® must put the best interests of their clients first. They should always be upfront in any real estate transaction and will never intentionally mislead a client.
A REALTOR® can't discriminate against a client based on their race, color, religion, sex, disability, nationality, sexual orientation, gender identity or familial status. And REALTORS® commit to upholding their peers and profession with the utmost respect.
The Benefits Of Working With A REALTOR®
Some home buyers attempt to buy or sell a house on their own because they don't want to pay a real estate agent's commission fee. But this can be a mistake because there are many benefits to working with a qualified REALTOR®.
Here are some of the advantages you should consider:
They are knowledgeable about the process:

REALTORS® are experts when it comes to the home buying process. This makes them an excellent guide for people who might not be as experienced when it comes to real estate.

They are on your side:

Your REALTOR® is required to act with your best interests in mind. That means they'll work hard to help you get the outcome you want from any real estate transaction.

You'll have more options:

When you're looking to buy a new home, you want the largest number of options available. A REALTOR® can help you evaluate the homes that are currently on the market, and may also be able to alert you to listings that are getting ready to come on the market.

Provide objectivity:

Buying a home is an emotional experience and it's hard to stay objective. A qualified REALTOR® can provide an objective point of view in an otherwise stressful situation. This can help you make better decisions than if you're acting on your own.

They will treat you with the utmost respect:

Since REALTORS® need to follow a strict Code of Ethics, they are responsible for treating all of their clients in a fair and ethical way.

Fewer surprises:

A lot can happen during real estate transactions. Your closing could get delayed or you could have issues with the financing. While it's impossible to avoid all surprises, you can minimize them by working with a knowledgeable real estate agent. This person will know how to manage all of the details and ensure that nothing falls through the cracks.
The Bottom Line: REALTORS® Are Reliable And Licensed Real Estate Professionals
A REALTOR® is a real estate professional who is also a member of NAR and abides by the organization's strict code of ethics. One of the biggest benefits of working a REALTOR® is having a professional on your side who is knowledgeable about the real estate industry. If you're interested in learning more, you may want to check out this article on what makes a good REALTOR®.
Apply for a mortgage today!
Apply online for expert recommendations with real interest rates and payments.
Start Your Application