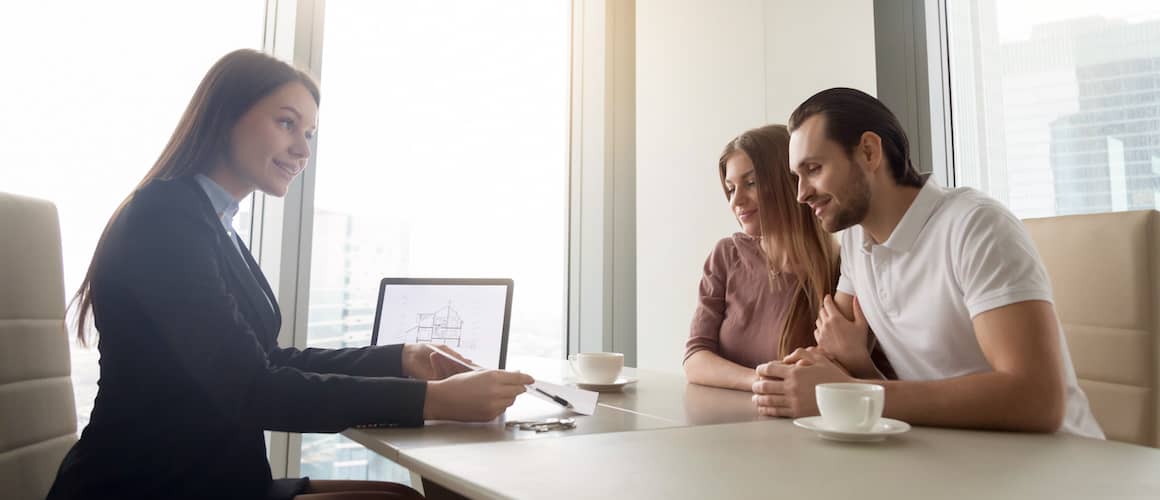 What Is A Property Management Company?
Published on December 7, 2021
Investors often use real estate to diversify their portfolios and create passive income streams. But when it comes to running a rental, things become complicated. You have to advertise the property, handle tenant concerns, and run maintenance – to skim the surface.
That's where a property manager may come in handy. Here's a guide for anyone asking, "What is a property management company?" and how it can help you.
How Do Property Management Companies Work?
A property management company takes on some responsibilities for property owners. This third-party corporation helps maintain the status quo of a residence and handles any issues for its occupants. As a result, real estate owners and investors often hire them to oversee their real estate operations on their behalf.
Property managers provide many services, including marketing vacant rentals, collecting rent, and scheduling repairs.
What Does A Property Management Company Do?
While hiring a property manager does come at some cost, many landlords see it as an investment. They handle a wide range of responsibilities, from everyday tasks to challenges like eviction. And they save you time and energy doing it. Here are some of the ways a manager can support your rental business.
Sources And Screens Tenants
Property management companies are responsible for finding new tenants and moving them in. So, they take over when it's time to attract potential occupants and show them the property. They also screen rental applicants because they want reliable renters.
Once that person moves in, they become responsible for that resident's wellbeing. That includes addressing their concerns or moving them out eventually.
Collects Rent
Collecting rent is a standard responsibility for a property manager. But they do more than pick up your check for you.
They analyze market conditions to inform rent prices. So, you earn a profit while your renters pay a competitive price for the unit. This is important since it helps you avoid vacancies, which are a financial liability. A property manager also handles lease agreements in your stead, although you should be the one signing the document.
Handles Delinquencies
Tenant-related issues are also on the docket for property managers. So, when a renter falls behind on payments or breaks the terms of their lease agreement, they address it. That might mean collecting the late payments or dealing with the eviction process. The lease agreement usually lays out how managers should handle any broken rules or repeat offenders.
Performs Routine Maintenance
Property management companies perform maintenance regularly for properties. Their preventative care means the property stays in great condition. In addition, they respond to client requests.
If an issue pops up with the unit, the manager hires personnel to address it. A property management company may organize maintenance like landscaping, painting or patching drywall, and fixing appliances, too.
Since the landlord entrusts them with this role, they might have to do route unit inspections as well.
Handles Tenant Complaints
If a tenant needs to make a request or lodge a complaint, they report to the manager – not you. The manager may handle the issue internally if the issue is small enough. But they can also hire outside specialists for complex problems. Meaning you stay undisturbed no matter what.
Manages Invoices And Bookkeeping
You'd be hard-pressed to find an investor who likes bookkeeping. Property management companies take that responsibility off your hands, in addition to invoice handling. Some offer the service for free, but it doesn't hurt to pay for it. A manager can help you minimize taxes or safeguard important documentation, saving you from any costly mistakes.
When Should I Hire A Property Management Company?
Management companies can really lighten the load for landlords. Here are a few reasons you may want to consider hiring a property manager to care for your real estate.
You have multiple properties or rental units. Some landlords own multiple properties, but you only have two hands. With a property manager, you can address more tenant concerns at twice the speed.
You live far away from your rental properties. Distance can make it hard to keep your eye on things. A property manager ensures your far-off tenants have help nearby.
You don't have the time to manage your properties. Acting as a landlord demands a lot of time, and it may not be your only work obligation. Hiring a property manager frees up your schedule to deal with other things.
You're not interested in day-to-day operations and management. It may be hard to admit, but renting properties might be a financial decision, not a dream job. That makes it even more difficult to deal with things like collecting late rent or fixing a sprung leak. If you want to minimize the time you put into this investment, consider hiring a manager.
You have too many responsibilities to handle on your own. Between collecting rent, dealing with upkeep, screening new tenants, and more – the job just might be too much for one person. Extra help means you don't have to run yourself into the ground to get everything done.
You can afford to hire a rental management company. You can typically expect property management companies to charge you a fee of around 8% – 10% of your gross rental income. For some, this is well worth all the help they provide. However, it might be more cost-effective to work alone in a down market.
The Benefits Of Property Management
Property managers simplify the landlord experience and reduce the stress this type of work creates. Some of the beneficial things a manager offers includes:
Reliable tenants: Property management companies screen tenants to help ensure they'll be a good fit for the rental property. Screening for reliable tenants can help make sure rent is paid on time and the unit will be well maintained.
Fewer vacancy periods: Property management companies are responsible for marketing to new tenants and filling vacant units.
Lower maintenance costs: Property managers may have connections to in-house or fair-priced repair companies to take care of all property maintenance needs, which can save you money.
Reduced personal stress: Property management companies oversee various property operations, taking care of headaches like emergency repairs, late rental payments, and evictions.
How To Find A Property Manager
Real estate is one of the most valuable assets you may come into. So, you must find a company you can trust. Use these steps to structure your search for the perfect management company:
Check references, qualifications and referrals. You need to make sure a company is the right manager for the job. Prior work experience and glowing recommendations will indicate a qualified provider.
Evaluate technology, marketing and advertising skills. Communication and accessibility are the keys to success.
Thoroughly review the terms of the contract. The management agreement details the property manager's role and your responsibilities. You may want to review it with a lawyer to ensure you're protected. Also, look for compliance with laws on fair housing and cancellation clauses.
Ask questions and clearly explain your expectations. Organize questions to ask about things like experience, fee structure, and available services. So, you know how the manager operates. Likewise, you can tell them what you're looking for to ensure you find a fit.
Talk to different companies before making a decision. Interviewing several managers will help you find the right fit for your properties. You want to hire one that matches your needs, particularly if you have multiple properties and require various services.
Property Management Company FAQs
Choosing a property management company may help your real estate business run smoothly. But you might still have questions. Here are answers to some of the most common questions about property management companies.
What is the average cost of a property management company?
Typically, you can expect to pay around 8% – 12% of your total monthly rent for a management company. So, for example, if you earn $1,000 per month, your manager's fee ranges from around $80 – $120.
However, some companies collect this payment regardless of whether you have a tenant. So, you pay the cost out of your own pocket. But it's possible to find others that just ask for a flat monthly rate.
Do property management companies pay for repairs?
Property managers seldom pay anything out-of-pocket. Instead, they use rent money from the property to pay for repairs, like fixing an appliance. As a result, you may receive a reduced and/or delayed rent check when property managers need to cover a bill.
Do property management companies determine lease and rental rates?
Property management companies can take on a variety of tasks for real estate owners. If you want, they can also choose the rental or lease rate for your property. They research similar local properties and use market analysis to determine the rate. In the end, they find a price low enough to attract tenants while still earning you a profit.
The Bottom Line
For many, taking care of a rental property is hardly a one-person job. Hiring a property management company makes it easier to take care of your investment. As a result, it's an important step for many rental property owners.
Consider brushing up on your real estate investment knowledge before you dive into any new investment opportunities.