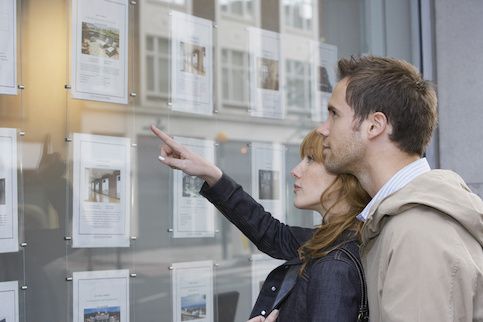 Conforming Loan: What It Is And How It Works
Published on August 18, 2020
As you shop around for a mortgage, it's important that you're aware of the types of loans that are available to you. However, understanding all that mortgage industry lingo can feel overwhelming.
Don't sweat the jargon. Let's go over – in simple terms – what exactly a conforming loan is, when you might get one and what the conforming loan limits are for 2020.
What's A Conforming Loan?
A conforming loan is a mortgage that meets the requirements to be purchased by Fannie Mae or Freddie Mac. The main criterion is that the loan amount falls under the annual determined dollar cap for your county.
Basically, a conforming loan is a home loan whose amount doesn't exceed a certain dollar amount. That dollar amount is determined by the Federal Housing Finance Agency (FHFA) which regulates the government-sponsored enterprises (GSEs) Fannie Mae and Freddie Mac.
How Conforming Loans Work
Mortgage loan guidelines – such as having a minimum credit score or maximum debt-to-income ratio (DTI) as a prerequisite for loan approval – exist to prevent lenders from lending money to borrowers who can't afford their loan payments. They help protect a borrower from taking on more debt than they can manage, and they also protect the lender from taking on too much risk.
For most non-government-backed loans (also known as conventional loans), borrowing guidelines are made by the GSEs. The GSEs, Fannie Mae and Freddie Mac, buy loans from lenders that meet these guidelines, serving as investors in the mortgage market. This gives lenders a constant flow of money so lenders can continue lending. Loans that meet the requirements to be purchased by Fannie Mae and Freddie Mac are called conforming loans.
The GSEs have specified criteria for the types of loans they'll buy because they're taking on the risk by purchasing the mortgage. They won't buy any loans that don't meet their requirements.
How The Conforming Loan Limit Works
For a conventional loan to be considered a conforming loan, the loan amount must be lower than the limit set by the FHFA.
For 2020, the FHFA has set the baseline conforming loan limit for single-unit properties at $510,400. In most areas of the U.S., if you want to use a mortgage to purchase a house that costs more than this, you'll need a nonconforming loan to do so.
However, there are exceptions to this limit. In Alaska, Hawaii, Guam and the U.S. Virgin Islands, the baseline loan limit is $765,600. Additionally, some counties within the contiguous U.S. have higher-than-average home values. The conforming loan limits in these areas are higher than the $510,400 baseline, up to $765,600.
For example, the conforming loan limit in Manhattan, a notoriously high-cost area, is $765,600. In Denver County, Colorado, it's $575,000.
You can use the FHFA's interactive map tool to determine the conforming loan limit in your county.
What does this mean in practice? Say you want to buy a one-unit home in Wayne County, Michigan for $250,000, and you use a conventional loan of $200,000 to do so. Because your loan is well under the loan limit of $510,400, your mortgage will be considered a conforming loan.
Other Criteria For A Conforming Loan
Though loan size is a big part of determining what is and isn't a conforming loan, there are other guidelines Fannie Mae and Freddie Mac have for the loans that they buy. These guidelines include limits on acceptable credit scores, debt-to-income ratios (DTI) and loan-to-value ratios (LTV).
To qualify for a conforming loan, you'll generally need a credit score of at least 620, a DTI below 50% and a maximum LTV of 97% (meaning you'll need to put at least 3% down).
All these factors are interdependent, so the exact requirements for a loan will depend on your individual application. For example, if your credit score is on the lower end of the range of what qualifies, you might have to make a larger down payment or have a low DTI.
Additionally, depending on your financial profile, you may need to have a few months' worth of reserves, which is cash you've saved up that could be used to cover your mortgage payments if you were to experience financial hardship.
Keep in mind that while Fannie Mae and Freddie Mac have their own minimum requirements for the types of loans they consider to be conforming, lenders can also have their own, more stringent requirements on top of the conforming loan criteria.
Benefits Of A Conforming Loan
Having a loan that conforms with guidelines set by Fannie Mae and Freddie Mac has its advantages.
Conforming loans typically offer lower interest rates to borrowers with high credit scores, making them a great option if your goal is to get a low monthly payment.
Conforming loans are offered by many different lenders, giving you the opportunity to compare services and prices.
Conforming loans have standardized guidelines meant to protect the borrower and lender from poor lending practices.
Conforming Loans Vs. Nonconforming Loans
A conventional loan that doesn't meet the criteria to be purchased by Fannie Mae or Freddie Mac is known as a nonconforming loan. A common type of nonconforming loan is a jumbo loan. Jumbo loans are loans that exceed the conforming loan limit.
Let's say, again, that you want to buy a one-unit home in Wayne County, Michigan. This time, the house you want to buy costs $700,000. You plan to make a down payment of 20% – or $140,000 – and pay for the remaining $560,000 using a mortgage loan. Because this loan amount exceeds the 2020 conforming loan limit for this area, you'd need a nonconforming jumbo loan to purchase this home.
Typically, the interest rate and required down payment is higher on a nonconforming loan. The borrower eligibility guidelines for nonconforming loans vary across lenders.
Next Steps
Conforming loans are typically preferred by those seeking to avoid paying a high interest rate or long-term mortgage insurance payments. Although you have to pay mortgage insurance for a conforming loan if your down payment is less than 20%, it can eventually be removed once you've built up 20% equity in the home.
If you're unsure whether you qualify for a conforming loan or still have questions and would like to talk to someone directly, we're here to help. Speak with a Home Loan Expert or call us at (800) 769-6133.
Apply for a Mortgage with Quicken Loans®
Call our Home Loans Experts at (800) 251-9080 to begin your mortgage application, or apply online to review your loan options.
Start Your Application