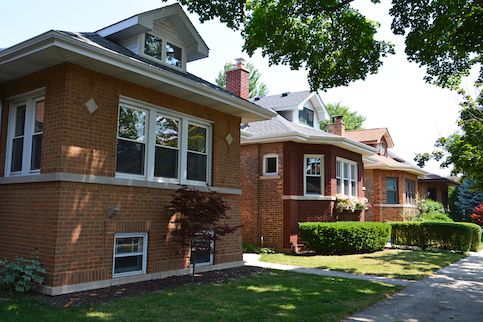 RESPA: Real Estate Settlement Procedures Act, Explained
Published on May 26, 2020
The world of real estate can be confusing for both first-time buyers and sellers. Newcomers may not know about all of the closing costs involved. Unfortunately, some servicers would take advantage of people's lack of knowledge about real estate.
To combat these kinds of abusive practices, the RESPA, or Real Estate Settlement Procedures Acts, was created. This measure ensures that both buyers and sellers know exactly what costs to expect throughout their real estate transactions. If you're considering purchasing or selling real estate, it's important to know what RESPA is, how it benefits both buyers and sellers, and what the penalties are for violation.
What Is RESPA?
The Real Estate Settlement Procedures Act (RESPA) was passed by Congress in 1974 and ensures that home buyers and sellers receive complete disclosures on real estate settlement costs. The purpose of RESPA is to limit the use of escrow accounts and to prohibit abusive practices like kickbacks and referral fees.
While the act was passed in 1974, it took effect in 1975 and was first governed by the U.S. Department of Housing and Urban Development (HUD). However, it has fallen under the jurisdiction of the Consumer Financial Protection Bureau (CFPB) since 2011.
There have been other changes to RESPA in the last several decades, all designed to protect both buyers and sellers. One of the most substantial amendments is the 2008 RESPA Reform Rule. This included a standard Good Faith Estimate form and streamlined mortgage servicing disclosure language. It also required an "average charge" line to be added to the Good Faith Estimate. Finally, this amendment clarified that all disclosures required by RESPA can be provided electronically. This and other adjustments to RESPA helped to modernize the act while still maintaining its integrity.
RESPA In Real Estate
RESPA is advantageous to all parties involved in a real estate transaction. Let's take a look at how it protects both buyers and sellers by requiring that information is available to all parties.
The first aim of RESPA is to educate borrowers on the various settlement costs that come with a mortgage. This helps to prevent unexpected fees that some lenders would otherwise allow. Therefore, all mortgage lenders, brokers, or servicers must provide any and all information regarding the transaction to their clients so there are no unpleasant surprises they are legally bound to pay for. In other words, there can be no hidden costs in a real estate transaction under RESPA.
RESPA also outlaws scams like referral fees between agents, or "kickbacks." Kickbacks are bribes between real estate representatives and, when unregulated, can become a huge expense to buyers. Any person who gives or accepts a fee, kickback, or other valuable resources may be subject to civil liability of up to three times the amount they were paid and any associated court costs. In some cases, a violation of this law can include jail time of up to 1 year.
The law also regulates the use of escrow accounts and prevents loan servicers from requiring larger accounts. The amount of escrow funds allowed to be collected at the time of its creation is limited to the amount of sufficient funds to pay for closing charges. These charges include taxes, insurance and other reasonable payments.
Finally, the law prohibits home sellers from requiring mortgage loan borrowers to purchase title insurance. This means that sellers may not force a buyer to purchase title insurance from a specific title insurance company as a selling condition. This provision is specifically stated in Section 9 of RESPA.
RESPA: Section 8
Section 8(a) of RESPA states that, "No person shall give and no person shall accept any fee, kickback or thing of value pursuant to any agreement or understanding, oral or otherwise, that business incident to or a part of a real estate settlement service involving a federally related mortgage loan shall be referred to any person." Simply put, it prohibits a person from paying or accepting money or other bribes with the understanding that they will receive business in return. The act goes on to state that no referral or other fees may be incurred for services that are not performed.
Section 8 is one of the most important parts of RESPA for both individuals and businesses because it specifically prohibits the aforementioned kickbacks and referral fees. This addition to the law also prohibits "unearned fees," such as a servicer splitting a portion of their fee with a third party that provided no service in the transaction. Therefore, it protects the buyer from paying for services that are not provided, or not necessary to pay for.
RESPA Law And Violations
The penalties for violating Section 8 are severe. According to HUD, the penalties are up to $10,000 in fines and jail time of up to 1 year. If the person who violated Section 8 settles their case, they may be required to pay an amount of up to three times the amount they charged for their service.
Other RESPA violations include inflating costs, bribes, and other referral payments, using shell entities, and more. The fees for these penalties can be as low as $94 for accidental violations to various RESPA sections, and as high as $189,427 depending on the violation and if the violation was intentional.
When purchasing a property, it's wise to leverage the help of a real estate lawyer to protect you from an incident. If you don't use a lawyer throughout your real estate transaction, it's best to get in touch with one immediately if you believe a RESPA violation has occurred. A real estate lawyer will know who to contact and will help you navigate the legal process.
Bottom Line
RESPA was created to protect real estate buyers and sellers. This protection comes through full disclosure of any fees associated with the transaction. Before buying or selling property, it's wise to do further reading on real estate. This will help you to prepare for future transactions and to find a servicer you can trust.
Apply for a Mortgage with Quicken Loans®
Call our Home Loans Experts at (800) 251-9080 to begin your mortgage application, or apply online to review your loan options.
Start Your Application