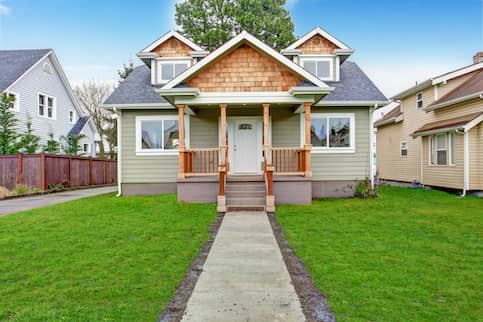 What Is The Truth In Lending Act?
Published on November 13, 2020
Perhaps you're wondering about the Truth in Lending Act (TILA) of 1968. Put simply, it's a legal mandate that Congress passed which outlines important requirements to protect borrowers from predatory lending practices. As you might imagine, the Truth in Lending Act helps safeguard consumers from being taken advantage of by unscrupulous financial providers. Let's take a closer look to learn more about TILA and the terms outlined within it.
Truth In Lending Act Defined
According to the Office of the Comptroller of the Currency, the Truth in Lending Act of 1968 is designed to protect everyday individuals from unfair and inaccurate credit billing and credit card practices. Under the terms of TILA, prospective lenders are required to provide you with specific information on loan costs that you can utilize to compare the financial terms that are being offered by competing institutions.
A federal law that helps promote consumer awareness, it essentially requires lenders to provide standardized disclosures about loan terms and costs, including information such as the annual percentage rate, terms of the loan, and total loan cost. Using this information, you can get a better sense of how expenses are calculated, and how favorably any given loan package compares to alternate offers.
Also known as Title I of the Consumer Credit Protection Act (CCPA), the regulations implementing its statues are also known as Regulation Z. If you hear a provider refer to Regulation Z, they're typically discussing the requirements contained in TILA as well. The Federal Trade Commission (FTC), which is charged with protecting America's consumers, helps oversee and regulate TILA. Lenders wishing to do business with consumers must share the information that TILA mandates with borrowers before formally closing on lines of credit or loans.
Sample disclosures required under TILA include:
Annual percentage rate
Finance charges
Payment schedule
Total amount to be financed
Total amount made in payments over the life of the loan
Under the terms of loans covered by TILA, consumers also have a right of recission, which allows for a 3-day period in which loans can be canceled and backed out of without penalty if desired. This right of recission protects you in the event that you wish to reconsider entering into a loan or feel that you may have been misinformed by a financial provider.
Apply for a Mortgage with Quicken Loans®
Apply online for expert recommendations with real interest rates and payments.
Start Your Application
Who Enforces The Truth In Lending Act?
The Federal Trade Commission is authorized to enforce Regulation Z and TILA. Federal law also gives the Office of the Comptroller of the Currency the authority to order lenders to adjust and edit the accounts of consumers whose finance charges or annual percentage rate (APR) was inaccurately disclosed. The Consumer Financial Protection Bureau (CFPB) will additionally issue rule updates and amendments from time to time that impact TILA and weigh in on issues such as qualified mortgage fees or requirements.
Provisions Under TILA
As above, The Truth in Lending Act contains several provisions designed to aid consumers and protect them from predatory credit billing and credit card practices. TILA is specifically designed to safeguard shoppers against deceptive and misleading strategies that were used prior to its implementation by lenders to overcharge customers. As a result of TILA, lenders are now required to provide simple and easy to read overviews of loan terms and fees, and credit card providers must offer similarly helpful details on penalties, interest rates, and other applicable charges.
Required Written Disclosures
TILA requires lenders to disclose information to borrowers in clear and simple language about loan terms and services being provided. Sample terms that financial institutions are required to comply with include the sharing of information on:
Annual percentage rate (APR) – The yearly percentage rate that applies to the cost of credit
Finance charges – The total amount of interest and fees that you'll pay over the life of a loan in dollars
Total amount financed – The sum total of credit that you are borrowing
Total payments – A final tally showing all payments that you will have made upon final repayment of the loan, including the loan principal amount plus finance charges
Number of payments – Total amount of loan payments that you will make
Monthly payment – How much you will pay each month on the loan
Other details that lenders are required to provide include information surrounding late fees, loan prepayment (and whether or not it comes with penalties attached), and other topics. A TILA disclosure form will often be included with a proposed loan contract for your review. Before agreeing to be bound by any given loan's terms and signing these documents, you'll want to make a point to review all terms and references contained within this disclosure.
Prohibition Of Unreasonable Penalties
Lenders and credit card providers are prohibited from charging unreasonable penalty fees if consumers are late with making payments or applying penalties that would present undue burden upon their customers. Have questions about whether or not fees, finance charges, or credit reporting concerns may be at odds with these requirements? If so, you can visit the FTC's website to find out more or file a formal complaint.
Right Of Recission
The Truth in Lending Act affords borrowers a right of recission for select loan types that allows consumers to back out of and rescind their decision to participate in a loan within three days. If a consumer chooses to exercise these rights, they are given the option to end the loan without losing money as a result. Designed to protect borrowers, the right of recission offers shoppers a safeguard against lenders who may have subject them to deceptive or high-pressure sales tactics. The right of recission essentially gives you time to change your mind if needed.
Types Of Credit Covered
TILA's terms and provisions cover several types of credit. For example:
Open-end credit – Credit cards, home equity lines of credit (HELOCs), bank or department store issued cards, etc. TILA requires providers to disclose pertinent information, provide details on periodic changes in terms, follow guidelines concerning new applications and sales pitches, and so forth.
Closed-end credit – Mortgage loans, car loans, etc. Under TILA's terms, financial institutions must disclose specific information on loan and billing terms, comply with regulations concerning fees and penalties, and adhere to other detailed requirements.
Benefits For Borrowers
The Truth in Lending Act provides considerable benefits and upsides for prospective borrowers, including, but not limited to:
More visibility into loan terms and fees
Greater understanding of loan contracts
Insight needed to compare loan and credit card offers
Ability to avoid unreasonable penalties
Safeguards against predatory lending practices
The Bottom Line
Among the most important financial regulations in place today, the Truth in Lending Act offers consumers crucial protections and information that they need to make smart financial decisions. TILA likewise helps standardize certain financial disclosures and make them simpler for everyday customers to interpret. Looking to find out more about TILA and how it works? We invite you to talk to a Home Loan Expert at Rocket Mortgage® to get answers to these and other loan borrowing questions today.
Apply for a Mortgage with Quicken Loans®
Apply online for expert recommendations with real interest rates and payments.
Start Your Application