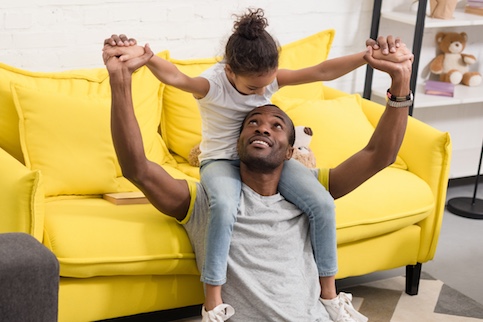 Home Appraisals: What You Need To Know To Prepare
Published on June 17, 2019
An appraisal is used to determine whether a home is worth what a seller or homeowner believes it to be. Understanding how they work is key to knowing the market value of your home and preparing for a new home loan.
What Is An Appraisal?
An appraisal is an independent, professional opinion of value. An appraisal helps establish a property's market value – the likely sales price it would bring if offered in an open and competitive real estate market. Appraisals protect both you and your lender from purchasing an overpriced home or refinancing for more than your home is worth.
It is common for lenders to waive your appraisal if you're refinancing a home that has been appraised within the last 120 days. The only catch is that your appraisal must be valid through your closing date. Appraisals usually expire after 120 days and if that happens before your loan closes, your lender may require you to get an updated appraisal.
Who Appraises The Home?
It's important to remember that by law, an appraisal must be done by a licensed or certified third-party appraiser who has no interest in the outcome of the appraisal. So, while your lender will likely place the order for the appraisal, they won't conduct it themselves.
A licensed appraiser has gone through rigorous training, numerous tests and required education. To ensure they're making an accurate assessment, they are required to verify every finding in their report that could influence a home's value. Appraisers can face major consequences for issuing deliberately misleading or biased reports, so appraisers work hard to remain impartial and keep personal value judgments and prejudices out of their work.
To value your property, your licensed appraiser will do a few things:
Inspect the property's size, condition, function and quality
Research similar homes in your area and compare recent sales to determine fair market value
Compile the information to issue a final appraisal report to give to you or your real estate agent and your lender
How Much Does It Cost?
Most appraisals cost between $200 – $600, but keep in mind that the cost can exceed that range depending on the type and location of the property. Your appraisal may cost more if you have a multi-unit property instead of a single-family home or if you live in a remote area.
When you work with Quicken Loans®, the cost of your appraisal is covered by your Good Faith Deposit, which covers fees we use to pay third parties on your behalf to get your loan processed.
How An Appraisal Can Impact You
When buying, selling or refinancing a home you should be aware of the challenges that might come up. Unfortunately, one of those challenges could be the home's appraisal. According to a study conducted by the National Association of REALTORS®, appraisals cause 20% of delays when closing on a home loan. Depending on your situation these delays could impact you differently.
What Home Buyers Should Know
When you're buying a home, the appraisal will be one of the first steps in the closing process and helps determine how soon you can start using your new home loan. If the appraised value comes in at or above the purchase price, the loan will be processed as usual. If the appraisal comes in below the purchase price, however, it can delay or derail the transaction.
Chances are neither the buyer or seller wants the transaction delayed or, worse yet, canceled. In these situations, the buyer has an advantage because a low appraisal can serve as a negotiating tool used to convince the seller to lower the price. Lenders won't lend any prospective buyer more than the home is worth. In most cases, a lender won't lend more than 97% of the home's value, depending on the type of loan and the buyer's qualifications.
What Sellers Should Know
Getting a low appraisal, if accurate, means the seller will likely have to lower their home's price to get it sold. There are some situations that won't need an appraisal. Finding an all-cash buyer who hasn't required an appraisal as a contingency for the sale is a good example but coming across this person is very unlikely. The easiest way to get your home sold is to negotiate the price with your buyer.
What Refinancing Homeowners Should Know
When you're refinancing your current home, the type of loan you have matters. If you're refinancing a conventional mortgage, the home needs to appraise at or above the amount you want to refinance for your loan to be approved. If your existing mortgage is an FHA mortgage, however, you can refinance without getting an appraisal at all. You'll just need to get an FHA Streamline loan to take advantage of this benefit.
What You Can Do If Your Appraisal Is Low
Regardless of whether you're buying a new home, selling your home or refinancing your current home, getting a low appraisal amount can be quite problematic. But if this happens, you have a few options:
Negotiate your offer: If you're the buyer, you should work with your real estate agent to negotiate your offer and avoid taking out a loan higher than the home's value.
Decrease your refinance amount: If you're doing a cash-out refinance, you might be able to just lower the loan amount and take less cash out of your home.
Make up the difference in cash: In some cases, you might be able to bring cash to closing to cover the difference between the loan amount and property value. This option is available for both those buying a home and refinancing.
Dispute or order a second appraisal: If you're the seller, you dispute the value by getting a copy of the report from the buyer and contacting the lender to ask about their dispute policies. If you're interested in requesting a second appraisal, you can offer to split or cover the cost. Keep in mind that only the lender can require a second appraisal and usually only the buyer can request another one.
Cancel the transaction: If you're refinancing, a low home value might mean that right now isn't the right time. If you're buying a new home, a low home value might mean that the new house isn't the right option for you. Most purchase contracts come with a loan contingency, which if properly written, would allow the buyer to cancel the contract and get any deposits back.
If you cancel the transaction as a result of a low appraisal value, you may still have to pay the appraisal fees and any other required lender fees. That's why doing your research upfront to estimate your property value is so important.
The Appraisal Process
The typical appraisal process isn't hard to follow but it's important to understand. It can get confusing when the appraised value comes in lower than expected. Let's take a look at what you can expect between the time you apply and when you close.
Apply for a loan and pay a deposit. Quicken Loans deposit amounts are usually between $400 – $750. We'll use it to cover the fees we pay on your behalf and fees to process your loan.
Decide on a home. If you already own a home and plan to keep it, your work is done. If not, you'll need to decide on a new home and submit an offer that includes a loan contingency.
Lender orders the appraisal. Once we have a signed purchase agreement, your lender will order your appraisal and use your deposit to cover the cost.
Appraiser will inspect the home. Your appraiser will work with the seller to schedule a time to inspect the property.
You'll get a copy of the report in the mail. You can find a copy on your Rocket Account, as well. If the home appraises at or above the purchase price, the loan will be processed as usual. If the home appraises lower than the purchase price, the seller may need to lower the asking price.
Lender will finalize your loan terms. You'll receive a closing disclosure that details your down payment and closing costs. This amount will likely change as your loan is processed and your lender gets more information about the property value and your financial situation.
You'll close on your loan. If your appraisal comes back at or above the contract price and there are no other issues, you'll be all set to close on your loan.
The Bottom Line
Appraisals are great for protecting your investment. Understanding what they are and what your home's value could mean for you is an important step in preparing for a new loan. If you have more questions about appraisals, contact a Home Loan Expert at (800) 251-9080.
Amortization Calculator
Use our amortization calculator to see how your monthly payment breaks down and how additional payments can save you money on interest.
Crunch My Numbers