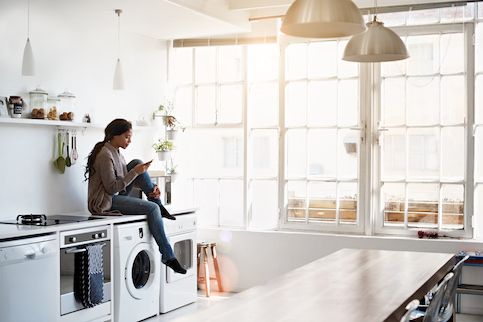 Saving Your Home Sale When The Appraisal Comes In Too Low
Published on September 9, 2019
You've staged your home, kept it free of clutter and worked with a real estate agent to set the perfect asking price. Now all of that hard work has paid off: A potential buyer has made an offer, one that you've accepted. Nothing can stop your home sale now, right?
Not necessarily. There's still a potential hurdle in the way – the appraisal. After you and a buyer sign a contract, the mortgage lender working with your buyers will order an appraisal of your property. During this, an appraiser will determine how much your home is worth in today's market.
If that appraisal comes in under the agreed-upon sales price? Your home sale might collapse. That's because the buyers' lender won't loan them more than what an appraiser says your home is worth. It's why home sellers rightly fear the prospect of a low appraisal.
There are steps that you can take to salvage your home sale even if your home's appraisal comes in low. The problem? They're not all that pleasant.
The Challenge
Say a buyer offers to purchase your home for $200,000 and you accept that offer. But what if the appraiser values your home at $180,000?
The buyers' lender won't approve their borrowers for a loan for more than that $180,000. This leaves a gap of $20,000.
What happens now?
You can dispute the appraisal by submitting a Reconsideration of Value (ROV). Winning a dispute isn't easy, though. You will need hard evidence to back up your claims. Usually this evidence will come in the form of other nearby home sales.
Brandon Hays, a real estate broker with Stellar Realty Northwest in Portland, Oregon, said that the key to fighting an appraisal is to work with your real estate agent to find comps that prove your case. Appraisers study recent sales of nearby homes that are similar to yours – what are known as comparables – when determining the value of your residence. If you can find recent comparable home sales that fetched a higher price, you might be able to successfully contest your appraisal, Hays said.
The buyer's loan officer can help facilitate this process, which usually involves providing new comp sales that were not used by the appraiser but are believed to be superior to the comps the appraiser relied on. If the appraiser agrees that these comps should be included, he or she will revise the report and potentially revise the valuation.
But don't expect a new appraisal if you can't find these comparables.
"If you can prove on paper that the home's value is what you say it is, then you can submit your request to the appraisal company," Hays said. "I've experienced some appraisals using comps that are not actually comparable at all. This is an aggressive move, but it has worked on multiple occasions."
A Financial Compromise?
But what if you can't find comparable home sales to use in your argument? Susanna Haynie, broker/owner of Colorado Real Estate Group in Colorado Springs, Colorado, said that buyers and sellers can work together to overcome a low appraisal. But this will require financial sacrifices.
As a seller, you can reduce your asking price to the appraised value. You might have accepted an offer of $180,000 for your home. But if the appraisal says your home is worth $165,000, you can agree to accept that amount from your buyers instead. This will reduce your profit, maybe significantly, but it will keep your home sale on track.
"If the seller reduces the price to the appraisal, we are golden and are moving forward," Haynie said.
Sometimes you might be able to convince the buyers to bring some money to the table, saving your real estate deal. For instance, if the buyers' lender will only loan them $180,000 but you and the buyer agreed on a sales price of $200,000, you might agree to lower the sales price to $190,000 while the buyer agrees to pay $10,000. This will cover the $20,000 shortfall.
This type of compromise requires buyers who are willing and able to pay out of pocket. Finding such buyers is rare.
"There are times, then, when a low appraisal really does doom a home sale," Haynie said. "If the seller is not budging in price, the buyer can walk. If this happens, it is very, very unfortunate."
Decreasing the Odds of a Low Appraisal
You might think it'd be easier to prevent a low appraisal than fight one or lower your home's selling price. Problem is, you have little power to influence an appraisal.
That's because much of what determines an appraised value can't be changed: your home's age, size, location and surrounding neighborhood.
If you update your kitchen or add a master bedroom, you might increase your chances of earning a higher appraised value. But these are big, expensive fixes that will help boost your home's value long before an appraisal is conducted.
What can you do after accepting an offer to boost your odds of a higher appraisal? The best way to do this is through the efforts of your real estate agent.
Melissa Terzis, associate broker with RLAH Real Estate in Washington, D.C., says that she always meets appraisers at her clients' homes. She will share comparables with appraisers and information about the home that the appraiser might not have.
For instance, a condo association board might have recently approved a renovation or a new amenity such as a community pool or garage addition that might improve the value of the property. Terzis will make sure appraisers know of these forthcoming improvements.
"I will work diligently to defend the price," Terzis said.
Apply for a Mortgage with Quicken Loans®
Call our Home Loans Experts at (800) 251-9080 to begin your mortgage application, or apply online to review your loan options.
Start Your Application