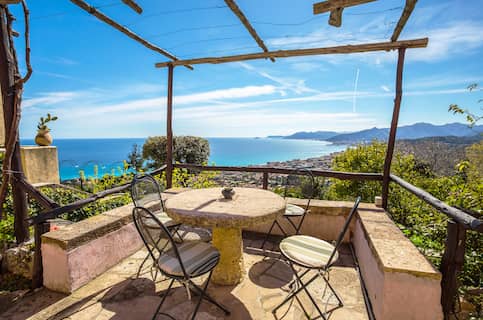 Understanding A No-Appraisal Refinance
Published on October 3, 2022
Understanding the value of your purchase before making the transaction is vital in most situations. Mortgages are no different, and many homeowners pay for appraisals to know the value of their property.
However, appraisals aren't always necessary for borrowers to obtain a mortgage refinance. When refinancing, homeowners can sometimes skip the appraisal. Mortgage lenders waive appraisals for various reasons, such as loan type or the timing of a previous appraisal. A no-appraisal refinance isn't ideal for every scenario, so here's a guide on when it makes sense.
Find A Mortgage Today and Lock In Your Rate!
Get matched with a lender that will work for your financial situation.
Get Started
What Is An Appraisal?
An appraisal is an occasion in which a real estate appraiser assigns your home's value based on its condition and the current housing market. While home appraisals are necessary for calculating property taxes, lenders also use them as standards for mortgages and refinancing. As a result, borrowers receive home loans based on up-to-date appraisals.
Lenders often require appraisals for access to different loan products. However, appraisals aren't needed in various circumstances. For example, some loan types allow borrowers to bypass the appraisal process. In addition, cash transactions don't necessitate appraisals since a lender isn't involved.
Do You Need An Appraisal To Refinance?
While appraisals are often necessary when refinancing, lenders can waive the refinance appraisal with specific loans. For example, lenders may waive appraisals if the borrower has a Federal Housing Administration (FHA), Department of Veterans Affairs (VA) or U.S. Department of Agriculture (USDA) loan.
Acquiring a mortgage refinance with a conventional loan usually entails an appraisal. However, lenders might waive the appraisal if the home's last appraisal occurred within less than a year. In most cases, waived appraisals help borrowers with government-sponsored loans and challenging financial circumstances.
What Is An Appraisal Waiver?
An appraisal waiver is permission from your lender to eliminate the appraisal during the refinancing process. A borrower can get an appraisal waiver if their home had an appraisal performed less than a year ago or if they have a specific type of mortgage loan. The following section will discuss these loans in detail.
How To Get A No-Appraisal Refinance
There are several ways to get a no-appraisal refinance. Although most borrowers will need an appraisal for their mortgage refinance, the following loan types don't need an appraisal.
FHA Streamline Refinance
Borrowers with an FHA loan can refinance their mortgage without an appraisal through an FHA Streamline refinance. The refinance grants borrowers the following benefits:
Reduced interest rates: A smaller interest rate can lower your monthly payment and save you money over the years.
Extended loan term: Refinancing can add a maximum of 12 years to your loan, dropping your monthly payment and providing financial relief.
More affordable payments: A reduced interest rate or extended loan term can shrink your monthly payment, making your mortgage more affordable.
The paperwork necessary for an FHA Streamline refinance is minimal. Plus, you can qualify even if your home value has decreased. However, you will need to pay closing costs, and your mortgage insurance premiums (MIP) will continue with the refinanced loan.
In addition, you'll need to be current on your mortgage with at least 6 months of payments made to qualify for an FHA Streamline refinance. You'll also likely need a credit score of at least 580 and may need to meet certain debt-to-income ratio requirements. Finally, note that an FHA Streamline refinance is not a cash-out refinance, meaning you can't use it to turn equity into cash.
VA Streamline Refinance
A VA Streamline refinance allows eligible active-duty military members with mortgages from the Department of Veterans Affairs (VA) to refinance their loans. Surviving spouses of service members can also apply. Service members need at least 90 days (consecutive or nonconsecutive) of active wartime service or 181 continuous days of non-wartime service to qualify.
Refinancing your VA loan can secure lower interest rates and monthly payments. Borrowers will likely need a minimum credit score of 580 and a DTI that allows them to afford the mortgage payment. In addition, your lender can roll closing costs into the new loan if needed, although doing so will raise the loan balance. Lastly, as with FHA Streamline refinances, several factors, including the absence of an appraisal, make the refinance process fast.
The VA also provides cash-out refinance loans, allowing borrowers to turn their equity into cash. As a bonus, this refinance can lower the interest rate as well. As a result, both VA refinance options are interest rate reduction refinances.
USDA Streamline Refinance
Borrowers with a United States Department of Agriculture (USDA) loan can use a USDA Streamline refinance to lower their monthly payments, decrease their interest rates, or modify loan terms. You don't need an appraisal or inspection to qualify, nor are there strict credit or equity requirements.
USDA Streamline refinances have the following conditions borrowers must meet:
The loan has to be for your primary residence.
This refinance type is only for USDA loans, not other mortgage types.
You can only refinance a loan you've had for a year or more.
You must show adequate income for loan payments and a satisfactory DTI.
Your last 6 months of payments must be on time.
Borrowers who get a USDA Streamline refinance can roll closing costs into the new loan or pay them upon closing. Additionally, you'll have to pay guarantee fees, a fixed annual cost unique to USDA loans. Lastly, the USDA Streamline refinance is not a cash-out refinance, meaning borrowers can't use their equity to receive money from the refinance.
USDA Streamline-Assist Refinance
A second option for borrowers with USDA loans, USDA Streamline-Assist refinances are typically easier for borrowers to obtain because of the following requirements:
The home must be your primary residence.
The refinance is for USDA loans only.
Your present USDA loan must be at least a year old.
Borrowers must make 12 consecutive payments on their present loan.
To be valid, the refinance must reduce your monthly payment by at least $50.
Borrowers don't need a specific credit score, income level, or DTI to qualify for a USDA Streamline-Assist refinance. Plus, borrowers can skip appraisals and inspections altogether. Also, borrowers can add their closing costs to the new loan balance to avoid paying them up front.
Automated Valuation Model (AVM)
Another alternative to an inspection is an automated valuation model (AVM). An AVM is a digital tool that estimates your home's value by applying existing real estate data in a statistical model.
Unlike appraisers, who consider all current factors when giving a home appraisal, AVMs only use the information available in recording systems. As a result, AVMs aren't helpful if they can't access updated information.
However, AVMs can give accurate estimations if they have the information needed. While AVMs can help you determine your home's value, lenders usually won't accept an AVM in place of a necessary home appraisal.
Should I Refinance Without An Appraisal?
Refinancing without an appraisal is a weighty financial decision. Therefore, borrowers should consider their financial situation when making this decision. That said, a refinance without an appraisal can make sense in many circumstances.
For example, let's say your property taxes recently increased more than expected. You decide to get an appraisal to ensure your municipality is basing taxes on accurate numbers. Then, 8 months after this appraisal, you apply for a refinance to lower your interest rate. In this instance, your lender will likely not require an appraisal since you performed one less than a year ago for a property tax evaluation. As a result, you can go forward with the refinance using the appraisal you conducted shortly before applying.
However, avoiding an appraisal isn't always wise. Let's take the same example as above in which you had an appraisal 8 months before applying for a refinance. Your lender doesn't require an appraisal to grant the refinance, but you realize that your local real estate market has soared for the past 8 months. Your home's value has likely increased significantly since your last appraisal.
So, skipping the appraisal now would keep you from getting an accurate sense of your home value and cause you to have less equity in your home. During the refinancing process, you decide to pay for another appraisal though it isn't mandatory, and find your home has increased in value by $15,000.
The Pros And Cons Of A No-Appraisal Refinance
A no-appraisal refinance isn't suitable in every scenario. Consider the following pros and cons if you're contemplating a no-appraisal refinance.
Pros
Borrowers save time and money by not scheduling an appraisal appointment.
Borrowers skip a step in the refinancing process and receive their refinance more quickly.
Cons
Without a recent appraisal, borrowers risk overpaying for their mortgage and missing out on a better interest rate.
Borrowers could end up paying unnecessary private mortgage insurance because an appraisal could reveal that the homeowner has at least 20% equity in their house.
The Bottom Line
A no-appraisal refinance can help you save money on your mortgage payment. Specifically, borrowers with mortgage loans from the FHA, VA, or USDA can take advantage of no-appraisal refinances with ease.
However, borrowers with conventional loans will likely have to pay for a home appraisal when refinancing unless they had an appraisal less than a year ago. That said, getting an updated appraisal is helpful to understand your home's value and know how much equity you have in your home.
If you're ready to get started on a mortgage refinance, begin the process with Quicken Loans® today.
Find A Mortgage Today and Lock In Your Rate!
Get matched with a lender that will work for your financial situation.
Get Started