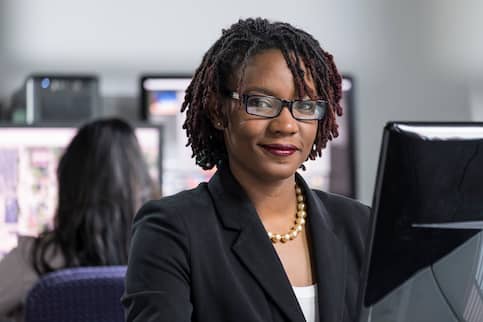 The Complete Guide To A Desktop Appraisal
Published on May 16, 2022
Rocket Mortgage® doesn't offer desktop appraisals at this time.
The COVID-19 pandemic accelerated a lot of societal change. Many of us aren't working the same way we used to. Grocery delivery has become a thing. It's even changed the way homes are evaluated in certain cases. Today, we'll go over the ins and outs of a desktop appraisal and how it works.
Defining Desktop Appraisals
A desktop appraisal allows an appraiser to complete a valuation using online information rather than an in-person property visit. They use info such as tax records and multiple listing service (MLS) data. This can make the appraisal process cheaper and faster under the right circumstances.
This gives you the chance to get the property valuation associated with an appraisal, but you don't have to worry about scheduling someone to check out your house. It can streamline the process.
In addition to MLS data, the appraisal report is completed based on public records like local property tax assessments. A desktop appraisal shouldn't be confused with a hybrid appraisal, which involves a third party visiting the property and passing the information to an appraiser to complete the report.
It's also not an electronic appraisal or automated valuation process. The appraisal opinion is delivered by a licensed appraiser.
Apply Online with Rocket Mortgage
Get approved with Rocket Mortgage® – and do it all online. You can get a real, customizable mortgage solution based on your unique financial situation.
Apply Online
Expanding The Role Of Desktop Appraisals
Desktop appraisals were already sometimes used in specific circumstances in mortgage lending. Here are a few examples:
Mortgage servicing:

Mortgage servicers do occasional appraisals. The most common occurrence is when mortgage insurance premiums are removed when the borrower reaches a certain percentage of equity.

Home equity lending:

Desktop appraisals may be used to evaluate a borrower for a home equity loan or home equity line of credit.

Portfolio evaluation:

If you're a bank or investor with tons of real estate on your books, a desktop appraisal can determine the worth of your investment without sending someone out to each property.
As the pandemic made lenders and borrowers leery of sending appraisers out to do physical inspections on homes, desktop appraisals turned out to be a good temporary solution. They were implemented by Fannie Mae and Freddie Mac as well as government agencies like the FHA and VA.
As the world has adjusted to life in the pandemic, lenders have reinstituted some pre-pandemic policies. A lot of the time, you'll need a full appraisal because of concerns around things like incomplete data. Rocket Mortgage® doesn't offer desktop appraisals. Additionally, currently Fannie Mae and Freddie Mac guidelines don't allow refinance appraisals to be completed from a desk.
Pros And Cons Of A Desktop Valuation
When it comes to using a desktop appraisal to help buy or sell a home, it goes well beyond the appraiser looking at the floor plan of your house. They still must compare against similar properties in your area and write a full, well-reasoned report.
There are benefits as well as downsides to a desktop appraisal. Let's run through these now.
Pros
There are several advantages to a desktop appraisal, including the following:
Cost savings:

Because an appraiser doesn't have to travel to your property and evaluate it, desktop appraisals tend to be cheaper. costing $75 – $200. Depending on where you live, a full appraisal might cost $600 or more.

Streamlined process:

Because there's no in-person inspection, the appraisal can get done faster and allow you to get to the closing table.

Convenience:

You don't have to coordinate schedules in anticipation of someone coming to the house.
Cons
Despite the obvious benefits, desktop appraisals of the following drawbacks as well:
Run-down properties:

If you're evaluating solely based on the data you have about a property and not looking at its condition, there's less visibility into how well the property is maintained and things that might be wrong with it. This could be of particular concern to buyers.

Recently renovated property:

If the property has upgrades that haven't yet been reflected in publicly available data, an appraiser might not grasp the value of your home. This could lead to a low appraisal.

Incomplete data:

In a lot of cases, mortgage investors may require data that isn't available for a particular property. If that data can't be easily obtained, a desktop appraisal may be impossible.
How Are Desktop Appraisal Forms Different?
The main difference between a desktop appraisal form and the one used in a full appraisal is the desktop form leaves out things that require an in-person inspection.
A full appraisal requires detailed notes about a property's condition often accompanied by photos. A desktop appraisal, on the other hand, relies strictly on publicly available information.
Should You Get A Desktop Appraisal?
In many cases, where a desktop appraisal option could make sense, a lender will choose it for you. However, as noted above, lenders (including Rocket Mortgage) may not offer them because they aren't as accurate about the property's condition.
On the plus side, if you're comfortable with the risks, there's the possibility of saving time and money with a desktop appraisal.
The Bottom Line: A Desktop Appraisal Can Offer Modern Flexibility With A Few Caveats
A desktop appraisal involves putting a value on your house with documentation like tax assessments and other public records. It can be more convenient and cheaper because there's no in-person visit. On the other hand, it doesn't give buyers good insight into properties that have been renovated or haven't been kept up. This leads to a higher possibility of values based on incomplete information.
Although Rocket Mortgage doesn't offer desktop appraisals currently, we hope this has given you a better understanding of the different types of valuation available for homes. If you're ready to get started, you can apply for a mortgage online or call us at (833) 230-4553.
Take the first step toward buying a house.
Get approved to see what you qualify for.
Start My Approval