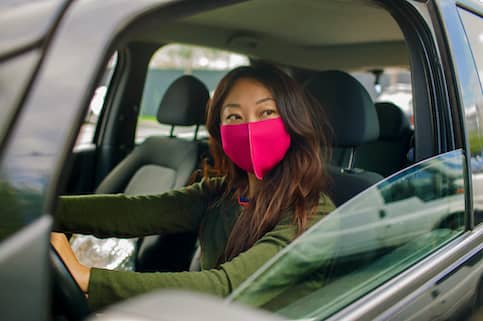 Drive-By Appraisal: What It Is, How it Works And When To Do It
Published on January 12, 2021
A drive-by appraisal, or summary appraisal, occurs when a home appraiser only looks at the outside of your home and real estate records to appraise the value of your real estate property. Largely consisting of an exterior inspection of a building by a licensed real estate appraiser, a drive-by appraisal allows you to quickly and cost-effectively obtain an estimated value for your apartment, condo, townhouse, or single-/multifamily home.
This summary appraisal aids mortgage lenders who need to know whether or not the value of a home actually aligns with the amount of money that they are considering potentially lending to a home borrower. Put simply, it also allows these financial institutions to determine how the value of this real estate compares to proposed sums, and other properties in your area.
An increasingly popular option in the wake of COVID-19's arrival, which has impacted current trends in real estate, a drive-by appraisal comes with pros and cons.
What Is A Drive-By Appraisal?
A drive-by appraisal, or external appraisal, is a form of home appraisal that is conducted without a licensed professional needing to enter your home. Rather, a licensed appraiser will examine the home from the outside, usually from a public roadway, to estimate the home's value based on the property's exterior condition and the state of the surrounding area. In effect, it involves an appraiser driving to your home, taking pictures of the property and its features, then doing the same with other properties in your area. Doing so provides an opportunity to get a quick-hit sense of your property's street value. As part of the drive-by appraisal process, the appraisers conducting these assessments will take pictures of the home, jot down notes about its condition, and review recent real estate listing and sales data.
Most mortgage providers require that a full appraisal of both a home's interior and exterior be conducted before they will approve a mortgage loan. However, a bank or mortgage lender may give approval for a drive-by appraisal in select instances, e.g. home refinances, especially in light of recent pandemic-related concerns.
Apply for a Mortgage with Quicken Loans®
Call our Home Loans Experts at (800) 251-9080 to begin your mortgage application, or apply online to review your loan options.
Start Your Application
How Does A Drive-By House Appraisal Work?
To the casual observer, a drive-by appraisal looks like an individual walking around and taking pictures of a home while scribbling down notes as they go. But behind the scenes, as any home appraiser can tell you, there is actually much more taking place during this assessment. Specifically, a drive-by appraisal works as follows:
A licensed appraiser researches and references similar properties and sales in your area to get an initial snapshot of potential valuations.
The appraiser will then literally drive by and observe the exterior of your home from a nearby road without entering the house to determine the property's attributes and conditions.
The appraiser will also cruise the neighborhood to take a look at and review other properties in the vicinity.
After taking photos of the outside of your home, and getting a sense of comparable properties, the appraiser will review their notes, research, and pictures to estimate the home's appraised value.
What Is A Desktop Appraisal?
By way of contrast, a desktop appraisal is done entirely online without the need for a home appraiser to visit the house itself. The desktop appraisal valuation and research process is typically facilitated by leveraging a sophisticated software solution to tap into tax records, property listings, and real estate data to cross-reference information and compile a report. As the name indicates, a desktop appraisal can be performed right from a licensed appraiser's computer desktop.
When Does A Drive-By Appraisal Make Sense?
Drive-by appraisals are popular with many home buyers or sellers due to their lower cost as compared with traditional appraisals. Because they are limited to an external inspection, drive-by appraisals may also be advantageous to property sellers if the interior of the home is prone to issues or less spacious than property records indicate. As a general rule though, reasons why a drive-by appraisal may occur include:
Pros And Cons Of A Drive-By Appraisal
As above, there are both benefits and drawbacks associated with drive-by appraisals. When determining whether or not to proceed with one, you'll want to consider the following:
Pros
Drive-by appraisals cost less than full appraisals.
Exterior appraisals can be completed much faster.
Homeowners can relax without the need to worry about having to clean up or manage appointments, as they might with a full appraisal.
A drive-by appraisal can be conducted without having to let anyone into your home.
Interior factors which may negatively impact the value of your home may go unnoticed.
Cons
Values may be subjective, as an appraiser may miss structural damages or other flaws only visible from inside the house.
Online resources may be inaccurate.
Borrower-supplied interior photos create a greater risk of fraud.
Multiple listing services (MLS) property data and tax data that appraisers have to draw upon may be outdated.
No ability for appraisers to measure interior living area.
FAQs About Drive-Appraisals
Those considering a drive-by appraisal may have a number of frequently asked questions (FAQs) that spring to mind. Answers to several common ones follow.
Are Drive-By House Appraisals FHA-Approved?
The Federal Housing Administration (FHA) is currently accepting drive-by appraisals for FHA loans due to COVID-19 regulations. Given growing government motivation to promote public health and safety, Fannie Mae and Freddie Mac have also been instructed to allow drive-by appraisals.
Can A Drive-By Appraisal Be Used To Refinance?
Drive-by appraisals are now a common practice when refinancing a mortgage, as a home with a lot of equity built up within it poses a lower risk to lenders.
How Do The Costs Of A Drive-By Appraisal Compare?
A full appraisal can commonly cost $300 – $500. Drive-by appraisals, which often cost less, are typically priced at a fraction of standard inspection fees and take less time to boot.
Are There Any Potential Downsides Associated With A Drive-By Appraisal?
As compared with a full appraisal, a drive-by appraisal – which is less thorough – may overlook items (especially interior items) that might decrease the value of the home.
The Bottom Line
The core benefit of a drive-by appraisal is that an appraiser doesn't actually need to come inside your home to conduct one. Instead, these licensed professionals simply drive by your property to take pictures, survey the surrounding area, and make sure that a home that you're looking to purchase actually matches its description on paper. Any further work on the part of the appraiser is done by analyzing and assessing real estate records on the house and neighboring properties, including reviewing recent sales of comparable homes.
Have additional questions on appraisals? You can find out more about these inspections, as well as refinancing or obtaining a home mortgage by speaking with a Home Loan Expert.
Apply for a Mortgage with Quicken Loans®
Call our Home Loans Experts at (800) 251-9080 to begin your mortgage application, or apply online to review your loan options.
Start Your Application