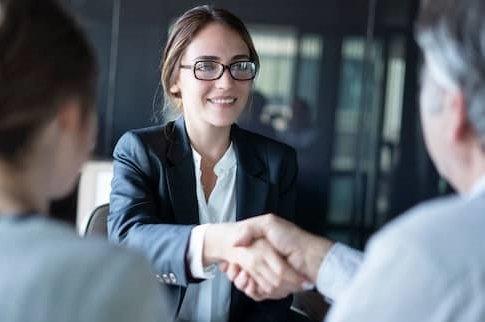 Real Estate Attorney: What Do They Do And Do You Need One?
Published on February 1, 2023
If you're considering buying or selling a home in the coming year, you may benefit from hiring a real estate attorney. The right attorney can walk you through complex real estate transactions and ensure that your interests are protected.
But before taking this step, it's helpful to understand what real estate attorneys do and how they fit into a property transaction. This information will help you determine whether you could benefit from their services.
What Is A Real Estate Attorney?
A real estate attorney is someone who practices real estate law and can provide legal advice on a real estate transaction. It can be helpful to work with a real estate lawyer anytime you're buying or selling property. They'll prepare and review the necessary contracts and make sure you understand the fine print.
What Do Real Estate Attorneys Do?
A real estate attorney provides legal advice, manages your paperwork and guides you through the buying or selling process. They can also communicate with the buyer or seller on your behalf.
In some states, you're required to have a real estate attorney aid you in a real estate transaction. Here is a more comprehensive look at what real estate lawyers do, and how they can help.
Provides Legal Advice
Unless you're an attorney yourself, you probably aren't familiar with most legal jargon. That's why the average person can benefit from working with a real estate attorney. A real estate attorney's job is to look out for your best interest and help you understand how the legal parts of a real estate transaction.
Prepares, Reviews and Manages Legal Documents
Your real estate attorney can act on your behalf to draft and manage new legal documents. Having them manage this responsibility frees you up to focus on the logistics of the sale and your pending move.
Resolves Transactional Conflicts
Problems can arise during real estate transactions, and when they do, you'll need expert guidance to navigate the situation. A real estate attorney will represent you if any legal conflicts arise and can help resolve any disputes regarding property transactions.
What Does A Real Estate Attorney Do For A Buyer?
If you're purchasing a new home, working with a real estate attorney can make this process easier. Here are a few examples of how the right real estate lawyer can help future homeowners:
Inspect possible encroachments on the property

Review documents

Conduct a title search

Draft and review real estate contracts

Draft title insurance policies

Represent the buyer in any legal disputes
What Does A Real Estate Attorney Do For A Seller?
It's a good idea for sellers to work with a real estate attorney as well. Here are a few ways they can help during the home sale process:
Why Would You Need A Real Estate Attorney?
There are numerous scenarios in which working with a real estate attorney can be helpful. Landlord disputes, foreclosures and short sales are just a few instances you may want additional assistance.
And every state has different laws when it comes to real estate transactions. In some cases, only a licensed attorney can put together the legal documents needed to sell a home.
Some states consider the act of closing on a home to be part of practicing the law, so an attorney must be present. Other states put limits on the amount of legal advice you can receive from non-attorney agents.
You're required to have an attorney present if you're purchasing in the following states:
New York

Florida

Delaware

Connecticut

Georgia

South Carolina

Massachusetts

West Virginia
Real Estate Attorney FAQs
If you have additional questions about what a real estate attorney does or how to work with one, the following answers to these frequently asked questions may help.
How much does a real estate attorney cost?
The cost of hiring an attorney can vary greatly depending on who you hire and how experienced they are. Some attorneys charge a flat rate fee while others charge an hourly rate. Hourly rates typically range from $150 — $500 per hour.
For a straightforward real estate transaction, you can expect to pay between $2,500 — $3,000. If your transaction is more complex or you run into legal troubles, these costs can increase quite a bit.
You'll be responsible for negotiating and paying the attorney fees, and most attorneys will require an upfront deposit in addition to setting up an ongoing payment schedule.
What's the difference between an attorney and a lawyer for real estate?
Most people use the terms "lawyer" and "attorney" interchangeably, but they aren't exactly the same thing. A lawyer is anyone who has graduated from law school, while an attorney has passed the bar and is a member of a state bar association. So in short, all attorneys are lawyers, but not all lawyers are attorneys.
How do I find a real estate attorney?
If you need to hire a real estate attorney but aren't entirely sure where to start, here are a few resources you can utilize:
American Bar Association directory:

You can use your state's bar association to find a practicing real estate attorney. Use the American Bar Association directory to find a local attorney that fits your needs.

Online legal review websites:

Online legal review websites can help you find more specific information about real estate attorneys in your area. You can see what kind of experience other clients have had working with them. You'll also be able to see their fees and specialties.

Your real estate agent:

Your real estate agent has likely worked with many real estate attorneys over the years. They should be able to recommend a trusted attorney for you.

Family and friends who've purchased a home:

Similarly, if you have friends or family who are homeowners, they've likely had to go through this process before. You can ask them for legal recommendations as well.
The Bottom Line
Those buying or selling a home can benefit from working with a real estate attorney, whether it's legally required in your state or not. By working with an attorney, you'll know you're receiving sound legal advice and that your interests are represented throughout the transaction.
Of course, there are many aspects involved in buying a house. If you're a first-time home buyer, it's a good idea to spend time learning about what you'll need to do to buy a house.
Find A Mortgage Today and Lock In Your Rate!
Get matched with a lender that will work for your financial situation.
Get Started