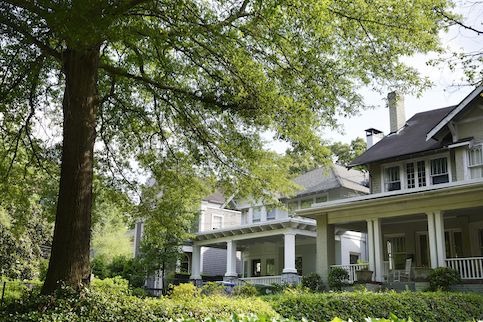 The Short Sale: A Guide For Buyers And Sellers
Published on October 12, 2020
During the Great Recession of 2008, short sales became popular as many homeowners found themselves underwater on their homes, meaning they owed more on their mortgage loans than their homes were worth. Although the housing market has slowly recovered since then, short sales are still a go-to for homeowners struggling to keep up with their mortgage payments.
In this article, we'll explain what a short sale is and how it works, as well as the pros and cons of short sales for both the seller and the buyer.
What A Short Sale Is
A short sale, sometimes called a preforeclosure sale, allows struggling homeowners to work with their lenders to sell their homes when they can no longer make their payments. This helps the borrower get out from under mortgage debt and results in less damage to their credit than a foreclosure (more on that later). It also helps the lending institution recoup some, if not all, of the difference in remaining mortgage debt.
Because of the reduced price, short sales are also attractive to first-time buyers and investors hoping to flip or rent a property.
How A Short Sale Works
To short sell a home, the seller will need to file a hardship letter with their lender stating why the mortgage can't be fully repaid, along with documentation such as pay stubs and tax returns. Typically, the lender will only agree to a short sale if the homeowner has only recently fallen under hard times. A sudden health crisis or downturn in financial standing is more likely to convince the lender than a longstanding issue that was undisclosed.
If approved, the property will be designated as a short sale in the sales listing, and offers made on the home will be sent to the lender/seller to accept, counter or reject. A short sale home is usually sold for less than – or "short" of – the remaining amount of the mortgage loan.
Once the home is sold, the lender will either forgive the difference in any outstanding debt or obtain a deficiency judgement against the borrower. In the latter case, the homeowner will be required to make up the difference between the sale price and the original mortgage. That said, in some states the law requires that if a short sale takes place, any difference must be forgiven.
The time frame in a short sale varies from that of a traditional sale. The lender can take weeks to make a decision on an offer. Then, an approval letter will be issued by the lender detailing the terms of the deal.
Short Sale Benefits And Drawbacks For Sellers
There are many ways that the seller can benefit from a short sale, but there are also some important drawbacks to consider:
Benefits
Credit score recovery:

Borrowers who go through the short sale process can usually buy another house without having to wait, although securing a mortgage might be more challenging. As long as you're current on your mortgage payments in the year leading up to the short sale and the year before you apply, the FHA allows you to apply immediately for a new mortgage. Foreclosure, on the other hand, stays as a negative mark on a borrower's credit report for 7 years.

Peace of mind:

With a short sale, the seller avoids the emotional turmoil of going through a foreclosure. Additionally, the homeowner is usually allowed to stay in the home while it's being sold.

Fee savings:

Normally, the seller bears the burden of closing fees and charges and real estate agent commissions. In a short sale, however, those fees and commissions will be paid by the lender.
Drawbacks
Lender approval:

Sellers need approval from their lender to proceed with a short sale, which can slow down the short sale process or even end it altogether. Approval can be tricky to obtain, and even if the homeowner has a legitimate reason for their inability to make mortgage payments, the lender may still decide not to approve the short sale and opt instead for foreclosure.

Walking away with nothing:

Unlike a regular sale in which the seller gets the proceeds, a short sale's proceeds go to the lender to recover the debt. There's also the possibility that the outstanding mortgage won't be paid off in full by the short sale, and the lender may still require the borrower to repay the difference.

Credit score damage:

Although not as long-lasting as the damage of a foreclosure on a credit score, a short sale could knock as many as 160 points off of your credit score.
Short Sale Benefits And Drawbacks For Buyers
There are many benefits and drawbacks to home buyers in short sales, as well, including:
Benefits
Motivated sellers:

The seller wants to avoid foreclosure, and the lender wants to recoup losses, so they'll work diligently to approve a deal, which can put the buyer in a better position to negotiate price.

Less competition:

The complexity of short sales and the uncertainty of the time frame will dissuade some buyers. This means less competition for those willing to embark on a short sale buy.
Drawbacks
Longer timeline:

The paperwork process is more complex and considerably longer for a short sale (up to 120 days) than for a traditional home sale (around 45 days). Once an offer is made, it still needs to be approved by the bank, which can take weeks or even months. Even if an offer is accepted by the seller, the lender may still choose to reject it if they think they can make more in a foreclosure. Ultimately, the lender is in charge of the sale, and it could take as long as a full year for a short sale to process and finalize.

Seller/lender involvement:

To recoup as much money as possible, the lender/seller may get directly involved by countering offers and asking for concessions, such as having the buyer pay all closing fees.

Potential of home disrepair: Similar to a foreclosed property, a short sale home may be in a state of disrepair or abandonment. The buyer should work with an experienced real estate agent and home inspection professional to avoid unpleasant surprises. A poorly maintained short sale home can pose problems if the buyer is getting an FHA loan, which requires certain livability standards.
Apply for a Mortgage with Quicken Loans®
Call our Home Loans Experts at (800) 251-9080 to begin your mortgage application, or apply online to review your loan options.
Start Your Application
Short Sale Vs. Foreclosure
Many people still get short sales confused with foreclosures. Although the circumstances around short sales and foreclosures are often similar, the process and ramifications for the homeowner, as well as the lender, are different.
A foreclosure is a legal process that happens when the homeowner is unable to make mortgage payments for a significant period of time. When a lender chooses to foreclose on a home, the homeowner has no choice in the matter and is usually evicted, with or without judicial involvement depending on your jurisdiction. Many foreclosures occur when a home has already been abandoned by the owner and payments have become delinquent.
How A Foreclosure Works
First, the lender will issue a Notice of Default to let the borrower know they are at risk of foreclosure and could be evicted. The borrower can try to settle their mortgage debt either through a short sale (if approved by the lender) or by paying the money owed. If the debt is not recouped, the lender will have the home appraised to determine its value and schedule a foreclosure auction. These auctions are advertised in local newspapers and are typically held at either the property itself or a courthouse.
Foreclosed purchases are usually cash only and are bought sight unseen, meaning the buyer can't have the home inspected. The buyer also assumes all liens. This puts the buyer at much greater risk of paying more than the initial price in renovations and repairs.
If the home is not sold at auction, it becomes a bank-owned or real estate owned (REO) property.
The Short Sale: Step By Step
If you're a homeowner who is behind on mortgage payments and find yourself considering a short sale, consider how likely it is that your lending institution will agree to a short sale. Remember, the lender is under no obligation to do so. Here are a few factors to consider before requesting a short sale.
Assess Your Financial Situation
The nature of your current financial issues will likely make a difference to your lender when you request a short sale. If your inability to make payments is the result of something recent, such as a loss of income or unexpected medical bills, then it's reasonable that your lender would be sympathetic to your plight.
If, on the other hand, the source of your financial troubles is something that has been around for as long as your mortgage and it was not disclosed during your loan application, then the lending institution will be much less likely to agree to a short sale. In fact, they may even opt for foreclosure.
In the meantime, make sure you're only spending money on the necessities. Even if you've suffered a genuine financial catastrophe, your lender is not likely to look upon you with much sympathy if you're still making expensive and unnecessary purchases.
Request Short Sale Approval From The Lender
As a rule, it's wise not to approach your lender with a request for a short sale until your mortgage payments have gone into default, or when you're unable to continue making any payment at all. The lender will be less likely to consider a short sale necessary if you are still able to make some of your payments. Alternatively, they may simply decide that a foreclosure is their best chance at recouping their losses.
If you're ready to request a short sale, be sure you speak to the right people. A customer representative at your bank is not likely to have the authority to make any decisions on your behalf. Instead, request to speak with the lender's loss mitigation department. Don't be afraid to ask to speak to someone else or to try again on a different day if the first conversation does not go the way you had hoped.
Quicken Loans® clients can feel free to give us a call at (800) 508-0944 if you think you're going to have trouble making your mortgage payment. We can walk you through your options and find the best one given your situation.
Prepare For The Short Sale
Once you've gotten the approval of your lender to stage a short sale, it's time to create your short sale proposal and start looking for potential buyers. If you haven't already, you should consult a real estate agent, tax professional and attorney, because short sales are more complex than your average property sale. If you make a mistake in the process, it could cost you substantially more than normal.
Price The Short Sale
Setting the price on your short sale isn't going to be quite the same as a regular home sale. Although you'll want to sell your property for as close to the market value as you can, don't forget what prompted you to stage a short sale in the first place. Make sure that your asking price is high enough to help stabilize your finances and keep you from further financial problems.
Build Your Proposal And Find A Buyer
As with any property sale, you'll need to find a buyer for your short sale. In order to do that, you need your short sale proposal. Along with the standard paperwork, you'll also need to include documents that prove the financial hardship that led to the short sale request to begin with. This proof could be in the form of medical bills, a notice of job termination, pay stubs or anything else official that can prove your current situation. Your proposal will also need to include a hardship letter that describes in detail why you're unable to make your mortgage payments. Be convincing, but don't exaggerate or dramatize your circumstances. Just state the facts.
Submit Your Short Sale Proposal
Once your proposal is ready and you've found a buyer, it's time to submit your proposal and the buyer's offer to your lender. Be aware when submitting your proposal that your lender will have access to your financial information and may be able to use it to deny your proposal. If you have cash assets documented, then you could be forced to use those to make mortgage payments or cover some of the shortfalls between the mortgage and the final sale price. This is where your attorney can help you navigate the complexities of a short sale.
If your short sale is approved, then you still need to wait for the lender to accept the buyer's offer. This could take weeks or even months if the lender wants to negotiate with the buyer in an attempt to recoup more of the mortgage difference. At this point, all you can do is wait.
Understanding Your Options
Any number of circumstances can lead to financial hardship. If you're a homeowner and paying your mortgage has become a challenge, talk to your lender to discuss your options. You may be able to negotiate a loan modification or revised payment plan. Make sure a short sale is the right decision for you before committing to it.
If you're looking to buy a home and purchasing a short sale sounds like something you would be interested in, you can get started online or speak with a Home Loan Expert today at (833) 230-4553. Our experts can help navigate you through the twists and turns of buying a short sale property.
Apply for a Mortgage with Quicken Loans®
Call our Home Loans Experts at (800) 251-9080 to begin your mortgage application, or apply online to review your loan options.
Start Your Application