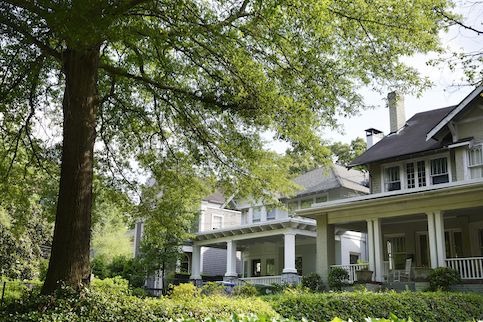 The Short Sale Explained (No, It's Not The Same As A Foreclosure)
Published on August 1, 2019
During the Great Recession, when many homeowners got "underwater" on their homes, meaning they owed more on their mortgage loans than their homes were worth, short sales were commonplace. Short sales are still a resource for homeowners struggling to keep up with their mortgage payments.
A short sale allows struggling homeowners to work with their lender to sell their home. This helps the borrower to get out from under mortgage debt and results in less damage to their credit than a foreclosure (more on that later).
Short sales are attractive to first-time buyers and investors hoping to flip or rent the property.
How Does A Short Sale Work?
To short sell a home, the seller will need to file a hardship letter with the lender stating why the mortgage can't be fully repaid, along with documentation like pay stubs and tax returns. The lender will use this information to decide whether to approve the home for a short sale. If approved, the property will be designated as a short sale in the sales listing, and offers made on the home will be sent to the lender/seller to accept, counter or reject.
The time frame in a short sale varies from that of a traditional sale. The lender can take weeks to make a decision on an offer. Then, an approval letter will be issued by the lender detailing the terms of the deal.
Speeding Up The Process
Some lenders, including Quicken Loans, offer programs so the buyer's lender can begin underwriting the new loan as soon as the buyer has a signed purchase agreement from the seller. Sometimes, this gives buyers more time to close the loan.
Also available from Quicken Loans is the Power Buying Process™.
How The Seller Benefits
Credit Score Recovers Faster
Borrowers who go through the short sale process can usually buy another house without having to wait, although securing a mortgage might be more challenging. Foreclosure, on the other hand, affects sellers' credit score and stays on credit report for 7 years.
Less Stress
With a short sale, the seller avoids the emotional turmoil of going through a foreclosure (see details below).
Savings On Fees
Normally, the seller bears the burden of closing fees and charges and real estate agent commissions. In a short sale, those fees and commission will be paid by the lender.
Drawbacks For The Seller
Lender Approval Is Needed
Sellers need approval from their lender to proceed with a short sale.
Walking Away With Nothing
A seller won't earn any profit from the short sale of the house – all proceeds will go to the lender.
How The Buyer Benefits
The Seller/Lender Are Motivated
The seller wants to avoid foreclosure, and the lender wants to recoup losses, so they will work diligently to approve a deal.
There's Less Competition
The complexity of short sales and the uncertainty of the time frame will dissuade some buyers; hence, the buyer has less competition.
Drawbacks For The Buyer
Longer Timeline
The paperwork process is longer for a short sale (up to 120 days) than for a traditional home sale (around 45 days).
Dealing With The Lender/Seller
To recoup as much money as possible, the lender/seller may get directly involved, countering offers and asking for concessions like having the buyer pay closing fees.
Some Properties Will Be Distressed
The buyer should work with an experienced real estate agent and home inspection professional to avoid unpleasant surprises. A poorly maintained home can pose problems if the buyer is getting an FHA loan, which requires certain livability standards.
So, Then What's a Foreclosure?
With all that said, many people will still get short sales confused with foreclosures.
A foreclosure is a legal process that happens when the homeowner is unable to make mortgage payments for a significant period of time.
Lenders issue a Notice of Default to let borrowers know they are at risk of foreclosure and could be evicted. Borrowers can try to settle their mortgage debt either through a short sale (if approved by the lender) or by paying the money owed.
If the debt is not recouped, the lender will schedule a foreclosure auction. These auctions are advertised in local newspapers and are typically held at either the property or a courthouse. Foreclosed purchases are cash only and are bought sight unseen, meaning the buyer can't have the home inspected. The buyer also assumes all liens.
If the home is not sold at auction, it becomes a bank-owned or REO (real estate owned) property.
Understanding Your Options
If you're a homeowner and paying your mortgage has become a challenge, it can be a good idea to talk to your lender to discuss your options based on your unique situation.
If you're looking to buy a home and purchasing a short sale sounds like something you would be interested in, you can get started online or speak with a Home Loan Expert today at (800) 785-4788. Our experts can help navigate you through the twists and turns of buying a short sale property.
Apply for a Mortgage with Quicken Loans®
Call our Home Loans Experts at (800) 251-9080 to begin your mortgage application, or apply online to review your loan options.
Start Your Application