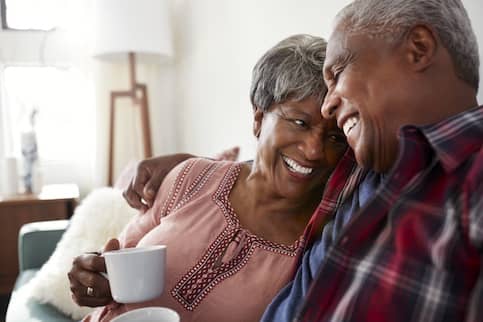 Is A Cash-Out Refinance Of An Investment Property Right For Your Rental Business?
Published on June 24, 2023
A cash-out refinance gives you the opportunity to access the equity you've built up in your multifamily home as cash. The benefit is that once you've received the cash, you can do anything you want with it – it's yours.
That cash can mean a world of difference in your rental business and personal life, from funding home improvement projects to helping you consolidate debt. If you're interested in the ways a cash-out refinance for an investment property can help you, read on.
Reasons For Refinancing A Multifamily Home
Property owners often have the same reasons for refinancing a multifamily home as those with a single-family home.
You may want to grow your business or pay less on your monthly mortgage. Or you might see it as an opportunity to improve your personal life or property using the cash-out funds.
Growing Your Business
Your rental units might be well-maintained and more or less up to date. In that case, investors can use the cash to grow their real estate portfolio. In other words, you can use the funds to purchase more properties and expand your business.
Depending on the amount you receive through the refinance, you may choose different ways to go about it. If your home holds more equity, you'll have more money to buy new properties. Alternatively, with less money, you can simply put it toward a down payment.
Reducing Your Overall Mortgage Costs
A cash-out refinance might give you a new loan with a better interest rate. When mortgage rates are low, you can access refinancing as a way to lower your interest rate and mortgage payment.
However, regardless of interest rates, you can still lower your monthly payment by extending to a longer term loan. Evaluate the overall costs and benefits before choosing a longer-term mortgage with your cash-out refinance.
Renovating The Current Property
Renovations are expensive, but the state of your rental properties directly connects to the success of your business. So, one of the biggest reasons why investors choose cash-out refinances is to pay for property improvements.
Rental property investors may need to address regular wear and tear or aging. They also may want to update the property. By investing into the rental, you bring up the value and can charge more for rent.
Leveraging A Financial Tool
Life often throws us curve balls. You can use your cash-out refinances as an important financial tool to combat these problems. Because unlike with other loans, you can use the cash from refinancing for anything.
For example, you may need an extra boost to your savings, such as retirement, college or an emergency fund. Alternatively, investors might want to use the cash for business expenses, like maintenance or development.
Requirements For A Cash-Out Refinance On A Multifamily Home
The requirements you may face for a cash-out refinance will heavily depend on the loan's purpose. However, other factors also come into play. Here's a rundown on what you should expect your lender to pay attention to:
Loan-To-Value Ratio
If you want to refinance or take cash out, you'll want to build home equity first. Home equity is the difference between the amount you owe on your loan and the value of your home. Lenders measure this as a loan-to-value ratio (LTV).
LTV acts like the opposite of your home's equity. So, for instance, if you paid off 20% of your current mortgage, you would have an LTV of 80%. Although, there are some exceptions. If you owe more on your home than it's worth, refinancing isn't an option.
Credit Score
If you're considering refinancing, you already know that a credit score is essential when borrowing. It's a crucial factor in getting approved for a mortgage. Generally, the higher your score, the lower the interest rate you'll pay.
Every lender is different and may ask for a unique minimum credit score. Although you want to aim for a higher score, some lenders accept lower ones.
Income And Assets
Another factor your lender will focus on is your debt-to-income ratio (DTI). This measures the amount of your income that you put toward monthly debt payments, such as car payments or credit card balances.
Your lender wants to ensure you have sufficient funds. So, they also create reserve requirements. A reserve is a savings balance held until after you close your property purchase. If you don't have enough, you may not be able to move forward with your refinancing.
Usually, your rental income can also count toward this reserve amount. But you must meet the lender's documentation guidelines.
Cash-Out Refinance Requirements At A Glance
| | | | | |
| --- | --- | --- | --- | --- |
| Type Of Mortgage | Conventional Loan | FHA Loan | VA Loan1 | Jumbo |
| Minimum Credit Score | 620 | 580 – 620 | 580 | 680 – 740 |
| Maximum LTV | 70% | 80% | 100% | 65% |
| Reserves | 2 – 6 months | 1 – 3 months | 2 – 6 months | 6 – 18 months |
| Owner Occupancy | Not Required | Required | Required | Not Required |
| Maximum DTI | 50% | 31% – 50% | 38 – 50% | 45% |
Note: The above numbers are estimates only and subject to change. 1If you want to cash out all of your home equity with a VA loan, your credit score must be above 620 or you can cash out only 90% equity.
Can I Take A Home Equity Loan Instead Of Completing A Refinance?
When you're looking for funds to better your business and life, you may consider your options, such as a home equity loan versus a cash-out refinance. Like cash-out refinancing, home equity loans provide you with a lump-sum payment. However, they are a separate, second loan with no direct impact on the first.
Both mean money in hand as soon as possible, but cash-out refinances typically come with better interest rates. So a cash-out refinance might work for you.
However, home equity lenders often pay most or all of the loan closing costs. Crunching the numbers for both options will help you find the method that makes the most sense for you.
The Bottom Line: A Cash-Out Refinance On Your Multifamily Home Is An Option To Explore
Your situation is unique, and each financing option comes with its advantages and drawbacks. So, explore the variety of refinance options that can potentially help you achieve your goals.
If you're ready to get started, you can apply for a cash-out refinance today.
1 Rocket Mortgage, LLC, Rocket Homes Real Estate LLC, and RockLoans Marketplace LLC (doing business as Rocket Loans) are separate operating subsidiaries of Rocket Companies, Inc. (NYSE: RKT). Each company is a separate legal entity operated and managed through its own management and governance structure as required by its state of incorporation and applicable legal and regulatory requirements.