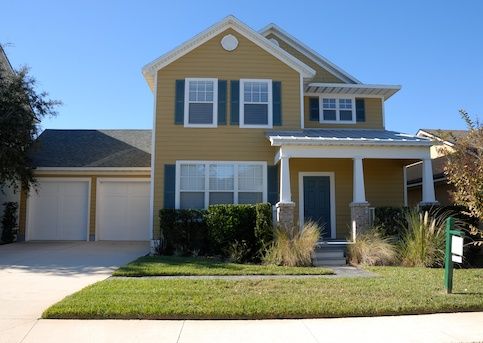 Offer Accepted? Here's What Home Buyers And Sellers Can Expect Next
Published on May 17th, 2021
"Offer accepted." It's a phrase to set a heart racing, whether you're a buyer or a seller. You may be wondering whether the deal could fall through, and what steps you'll face next. You may have heard that once an offer is accepted on a house, closing could be as little as 4 weeks away, and you may be wondering what you can do to keep to that time frame. Or you're unsure what lies ahead and want a clear road map to guide you.
Whatever your situation, this article will take you through the key steps that buyers and sellers must take after an offer is accepted. We'll also explain some common contingencies and wrinkles that could hang up the deal.
The 10 Key Steps After An Offer Is Accepted
The first and most important step you should take is to speak with your real estate agent. Your agent is there to guide you through your unique situation, and they will have expert advice regarding your next steps. Here's a quick overview of those 10 key steps any real estate agent will likely tell you about.
1. Escrow Must Be Opened; Earnest Money Must Be Deposited
An escrow account allows earnest money to be held temporarily before being transferred between parties. As a buyer, you will likely pay earnest money in order to show that your offer is serious – but you won't want that money to be available to the seller until the deal is final. Often, even if the deal falls through, the buyer will still have to pay their earnest money, but if the terms of a contingent offer are not met, that money can be returned.
2. Mortgage Lender Documents Must Be Submitted And Processed
If the buyer has secured a preapproval, this part of the process will be much faster. That's why a preapproval is a common way buyers can make their offer more attractive to a seller in a seller's market. As a buyer, you will submit your request for the type of loan you want and also, if you are not preapproved, a substantial amount of paperwork documenting your financial situation. These documents will then need to be processed by your lender.
3. The Title Must Be Reviewed And Cleared
The title to the home will have to be cleared to make sure that there are no existing liens on the property. Paying for the title check is a common seller concession, so either the buyer or seller may be paying for this stage in the process.
4. The Home Should Be Inspected
The inspection typically occurs 7 – 10 days after the offer is accepted, and allows the home buyer and inspector a chance to privately view the home. As the seller is not present for the inspection, you'll have a few tasks that must be completed in preparation for the home inspection.
Doug Gartley, a broker at Rocket HomesⓇ, suggests sellers prepare their home so both the buyer and inspector view it at its best by clearing access to various points in the house for the inspector:
Attic
Crawl space
Electrical service panel
Furnace
If any of these areas are blocked and the inspector is unable to access them, the inspector might have to reschedule, delaying your time frame for closing.
The home inspection is one of the most crucial stages of the process, and one of the most likely to end the deal after the offer has been accepted. As we'll discuss in more detail later, home inspection contingencies are common. Even without a home inspection contingency, buyers may choose to walk away if there is simply too much turned up in the inspection, although they will likely lose their earnest money and may have to pay other penalties as well. Buyers with an inspection contingency can also negotiate to have many of these repairs made before closing.
5. Negotiated Repairs Must Be Made
If repairs have been agreed upon, the seller will have to make these repairs before closing occurs. To expedite this process, the seller should look for experienced contractors who can work quickly and effectively.
6. An Appraisal Must Be Conducted
An appraisal will be part of any home purchase that involves a mortgage lender, as it's a universal lender requirement. The appraisal findings will determine how much the buyer's lender will allow them to borrow. Some contracts will include an "appraisal gap" agreement, in which the buyer agrees to cover any gap between the appraisal value and the loan value. These agreements typically come with limitations to protect the buyer from paying too much to cover a gap.
7. The Buyer Must Take Out A Home Insurance Policy
Though not required by law, the buyer's lender will require the buyer to take out a home insurance policy. This policy is typically paid via an escrow account.
8. Utilities Should Be Transferred/Turned On
Something important for both buyers and sellers to consider during this time is the utility transfer. It's tempting, once you receive the closing date, to immediately cancel your utilities for this date. However, this can cause problems if the closing date is rescheduled. You can, however, schedule a utility transfer with the closing date in mind.
9. A Final Walkthrough Must Be Conducted
The purpose of a final walkthrough is for the buyer to ensure the property's condition hasn't changed since their last visit (typically during the inspection), that any agreed-upon repairs between the seller and buyer have been made and that the terms of the contract will be met. The final walkthrough typically takes place 24 – 48 hours prior to closing.
You can prepare by making sure the home stays in the same state as during the inspection. Check that your home is clean and any agreed-upon repairs are completed.
10. The Closing Must Be Carried Out
Just prior to closing, you'll receive and review a closing statement, or a seller's Closing Disclosure form, which includes a complete breakdown of expenses and credits from the sale of your home.
This is important for you to read carefully and review before sitting down at closing. Since there's a lot going on, it can be easy to miss something. Most loan officers review this statement before sending it to the seller, but it's still imperative for you to take time to understand the form and double-check the information.
Closing signals the final step in the home selling process. On this day, the ownership of the property is transferred to the buyer. The closing date is typically set during the negotiation phase and is likely to be anywhere between 30 – 60 days out from the time you accept the offer.
Great news! Rates are still low to start 2021.
Missed your chance for historically low mortgage rates in 2020? Act now!
Start My Application
Remember That Contingencies Could Still Cancel The Sale
As we've already mentioned briefly, contingencies are common parts of home offers. These contingencies allow the buyer to cancel the offer if certain conditions are not met. Understanding what could end the agreement will help both parties navigate the process with more clarity and speed. We've listed the three most common contingencies below.
Inspection Contingency
Also referred to as a due diligence contingency, an inspection contingency protects the buyer's right to have the home inspected within a specified time period. It allows you, as the buyer, to cancel the contract or negotiate repairs based on the professional home inspector's findings.
Appraisal Contingency
Should the house be appraised at the value of the purchase agreement, with no repairs required, the process is all set to move forward. If not, the buyer has the right to cancel the contract, moving the process back to the negotiation stage. This, in turn, can tack on extra time to closing and possibly add a few unforeseen repair expenses.
However, a seller can prepare in the same way as the inspection by creating easier access to utilities, electrical systems and appliances, and by making sure the house looks its best.
Financing Contingency
Traditionally, a home buyer uses a financing contingency to establish a period of time to apply for a mortgage and/or close on a loan. Basically, it's an understanding between the home buyer and seller that the offer is contingent on being able to secure financing for the house.
Understand
Post-Occupancy Norms
While this is not required, often sellers will request post-closing occupancy of the home – a pre-established number of days that they can still inhabit the home after closing.
During this time, you as the seller are still responsible for maintaining the property. This means keeping the home insurance on the property, maintaining the use of all utilities and ensuring that when you leave, the home is in the same condition.
Post-occupancy can typically last anywhere from 30 – 60 days after closing, as determined in an agreement by both the seller and buyer. The buyer can request a final walkthrough to ensure the home is in the same state as it was at the inspection.
The Bottom Line: A Clear Post-Offer Roadmap Will Speed You On Your Way
Understanding the necessary steps, time frames and contingencies that occur after you accept an offer will give you a smooth and easy transition when selling your home.
As a seller, you'll want to start preparing for your home inspection. As a buyer, speaking with a lender about approval or preapproval to ensure that your financial situation will not cause any road bumps is the single best thing you can do to expedite the post-offer process. Why not get started today with Rocket MortgageⓇ?
Low rates were a big story in 2020. It was a great year to refinance!
Great news about 2021 so far: Rates are still relatively low.
Start My Application