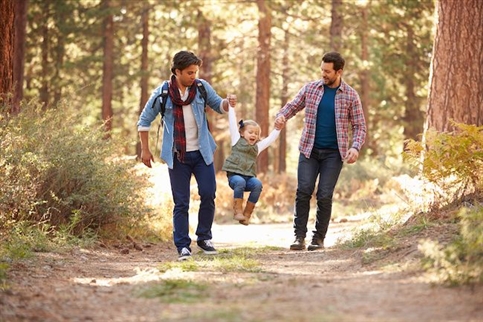 Understanding Good Faith Estimates And Loan Estimates
Published on October 14, 2022
Buying a house is a big financial commitment that will impact your life for years to come. Potential home buyers want to understand how much they can expect to pay, which is why your lender provides a Loan Estimate after you apply for a mortgage.
This document outlines the potential loan terms so you'll understand the actual cost of the mortgage and can compare quotes from other lenders. This article will explain more about how Loan Estimates work, and what to expect when you're looking at one.
What Is A Loan Estimate And A Good Faith Estimate?
A Loan Estimate is a three-page document prospective borrowers receive from their lenders shortly after submitting a mortgage application. It spells out your potential loan terms, as well as upfront, monthly and closing costs..
If you bought your home before 2015, you're probably more familiar with a Good Faith Estimate (GFE), which was replaced by the Loan Estimate.
See What You Qualify For
Congratulations! Based on the information you have provided, you are eligible to continue your home loan process online with Rocket Mortgage.
If a sign-in page does not automatically pop up in a new tab, click here
Why Was The Good Faith Estimate Replaced?
The Consumer Financial Protection Bureau (CFPB) replaced the GFE in 2015 with the Loan Estimate to better help you understand your financial obligations. Good Faith Estimates now only apply to reverse mortgages. The CFPB largely eliminated Good Faith Estimates to simplify this process and make estimates more user-friendly and easier to understand.
When Do Borrowers Receive Their Official Loan Estimate?
Your lender should send you a Loan Estimate within 3 business days of receiving your completed mortgage application. This allows you to understand and prepare for the upfront and ongoing expenses that come with buying a home.
The bank considers your mortgage application complete and will issue your Loan Estimate once you've provided:
Your name

Your income

The address of the property you want to purchase/refinance

The property's value estimate or purchase price

Your loan amount

Your Social Security number
Your Loan Estimate is exactly that – an estimate. You haven't been approved for the mortgage yet. That means details about your mortgage loan could change during the underwriting process. If they change significantly, your lender has to give you an updated Loan Estimate.
How Accurate Is A Loan Estimate?
Loan Estimates are not guaranteed quotes, so your lender will provide more detailed information once you've decided to move forward with the loan. But Loan Estimates are as accurate as possible since lenders want borrowers work with them.
Get approved to see what you can afford.
Quicken Loans® lets you do it all online.
Start My Approval
What Appears On A Loan Estimate?
Your Loan Estimate contains a lot of important information, including the loan terms, expected mortgage payments, closing costs and other considerations. Let's look at a page-by-page breakdown of what you can expect to see.
Page 1: The Basics
This first section lists the following details about you, the property and the mortgage:
Your contact information

The address of the property

Whether you're buying or refinancing

Your loan terms

The type of mortgage you applied for (for instance, a conventional, FHA, USDA or VA loan)

Whether you'll have a fixed or adjustable interest rate

Whether your interest rate is locked and when the lock expires
Loan Terms
The loan terms section will dive deeper into the following information:
Your loan amount

Your interest rate

Your monthly principal and interest

Whether the loan has a prepayment penalty (Rocket Mortgage® doesn't charge you a fee if you pay your mortgage off early)

Any additional payment requirements
This section will also note whether any of these amounts can increase after closing. The loan terms likely won't change after you receive your Loan Estimate. That means you can expect to see the same information on your Closing Disclosure, which spells out the final details of your mortgage and is issued at least 3 days before closing.
Projected Payments
In the projected payments section, you'll see how much you can expect your monthly payments to be over the life of the loan. It will include costs for:
Principal

Interest

Mortgage insurance (if applicable)
This section will also note whether you must pay into an escrow account to cover expenses like homeowner's insurance and property taxes. If so, you'll see an initial estimate of how much you'll need to pay every month. Keep in mind that this amount could increase over time as your insurance premium and property value go up.
Note: If you applied for an adjustable-rate mortgage (ARM), you'll also receive a table showing how your monthly payment may change over time due to shifts in your interest rate.
Page 2: Closing Costs
In this section, you'll see how much cash you'll need to bring to cover your closing costs. Closing costs are fees you have to pay to your lender to process your mortgage and include things like your property appraisal, title insurance and discount points. You'll get a complete list of these expenses on the next page.
Loan Costs
You'll also see the costs of securing the loan, starting with any origination fees. Origination fees include your application fee, underwriting fee and any mortgage points purchased to lower your interest rate.
You'll also see costs for services you can't shop around for, like the appraisal, credit report and flood determination fees. It'll also include services that you can shop around for, like a property survey, pest inspection or title search. At the bottom of this column, you'll see the total of your loan cost expenses.
Other Costs
On the right-hand side of the page, you'll see your other closing costs, including:
Taxes and government fees:

These costs include things like property transfer taxes and deed recording costs.

Prepaid fees:

These are the fees you have to pay upfront, like homeowner's insurance, mortgage insurance, interest, and property taxes.

Initial escrow deposit:

This is the deposit you'll put into your escrow account to cover homeowners insurance, mortgage insurance and property taxes.

Other costs:

This could include things like an optional owner's title policy.
Calculating Cash To Close
In the cash to close section, you'll see how much money you need to pay on closing day. The Loan Estimate will add your required closing costs and down payment together.
Then, it will subtract your deposit, any closing costs you're rolling into your mortgage, and any credits received from that amount. The new figure is the cash necessary to finalize your real estate transaction.
Page 3: Comparisons And Other Considerations
Page three of your Loan Estimate begins with additional basic information about your lender, loan officer, and mortgage broker. Then, you'll see the Comparisons and Other Considerations sections.
Comparisons
This section includes data that shows how your loan compares to other mortgage options. You'll see the following information:
Your projected cash outlay:

This is how much you'll pay over 5 years in total and how much money will go towards the principal.

Your annual percentage rate (APR):

The annual percentage rate includes both your interest rate and loan fees.

Your total interest percentage (TIP):

This is how much interest you'll pay over the life of the loan, expressed as a percentage.
Based on these insights, you may find that a different mortgage makes more sense for your financial situation and goals.
Other Considerations
In this section, you'll see essential notes and policies from your lender concerning topics such as:
Property appraisal

Loan transfer (if you sell the home)

Homeowner's insurance

Late fees

Refinancing

Loan servicing
Note: While many lenders will transfer the servicing of your loan to another institution, Rocket Mortgage services most of the loans we originate. That means you'll likely send your monthly mortgage payment to us if we underwrite your loan.
Does Getting A Loan Estimate Mortgage Form Mean You're Approved?
Just because you receive a loan estimate from a lender doesn't mean you're automatically approved for a mortgage loan. The estimate acts as a preview that helps borrowers decide whether or not to move forward with that lender.
The Bottom Line: Loan Estimation Helps Borrowers Prepare Financially
Your Loan Estimate helps you compare your options and financially prepare to buy a home. It shows you the costs behind your mortgage, so you'll understand what you'll pay at closing and over the life of the loan. Once you've received a Loan Estimate, you'll be better prepared to navigate the home buying process.
Since interest rates change frequently, it's critical to organize your finances so you can take advantage of the current affordable deals. So, if you're ready to secure your mortgage loan, apply online today!
Apply for a mortgage today!
Apply online for expert recommendations with real interest rates and payments.
Start Your Application