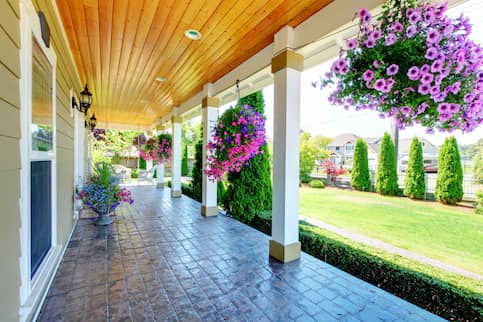 How To Read A Real Estate Listing
Published on June 1, 2022
Whether you're looking for your first home or looking to downsize, deciphering information in real estate listings can be as intimidating as it is exciting. However, by keeping an eye out for important details, you'll be able to determine if a property you're interested in meets your needs.
Whether you're looking for a new home or an older one, here's how to read a real estate listing and use it to your advantage in your home search.
What Is A Listing In Real Estate?
A listing in real estate allows sellers to show their property is for sale in the real estate market. The information you see on the listing comes from the real estate listing terms agreed on by the owner and the agent authorized to handle the sale of the property.
Sellers can choose among several methods to list a property. Pocket listings are rare and aren't fully available to the public. For sale by owner (FSBO) keeps the buyer and seller from paying commissions but requires both parties to navigate through the complicated process of a home sale.
Because other methods can be tricky, most sellers place their homes on their regional multiple listing service (MLS).
What Is MLS In Real Estate?
The multiple listing service is an online database real estate professionals use to buy and sell homes for their clients. Accessible only to real estate professionals, the MLS is updated throughout the day. Compiling listings in one online resource allows buyers to browse and find a home that fits their needs.
For buyers, finding listings on the MLS is the most efficient way to purchase a home. Additionally, a buyer's agent plays a vital role in the process. A skilled agent will protect their client's interests and facilitate communication between parties.
Buyers and sellers cannot directly access the MLS. Instead, real estate professionals who pay to access the MLS gather listings from it and place homes for sale on behalf of their clients. Real estate agents will also conduct a comparative market analysis to establish a competitive sales price for a new listing.
Listings contain a wealth of information. In the next section, you'll gain insight into how to parse out the most significant details in the average listing.
Reading Real Estate Listings: 6 Important Details To Look Out For
Real estate listings contain all the information a future home buyer needs to determine if they are interested in a new home. When browsing real estate listings, expect to see the following features and details.
1. Square Footage
Square footage is essential to any home buyer's search, as it indicates the amount of space you'll have in your new home. The price per square foot is sometimes included in the real estate listing. If not, you can calculate it by dividing the purchase price by the total square footage.
Comparing price per square foot between houses is one way to see if the home is overpriced. However, beware that square footage does not include spaces such as finished basements, which add value to the home.
2. Home Type
When browsing listings on the MLS, the home type can be anything from a townhouse to a single-family home or even a condo or multifamily home. Each of these types brings different pros and cons. Narrowing your search can help filter out home types that don't fit your needs.
3. Sales Price
The sales price is the current price of the property. The price isn't fixed and can change over time. Savvy buyers will notice price changes in the listings they have been watching. Increased time on the market and multiple price changes might indicate that a home is having trouble selling.
4. Days On The Market
As alluded to before, how many days a property has been on the market is crucial for future home buyers to assess. If a property has been on the market for a while, the buyer might have more negotiating room to help close the sale at a bargain price.
That said, wise home buyers should also look into why the home hasn't sold yet. There may be problems or issues with the property that dull a potential buyer's appetite.
5. Year Built
The year a home was built might impact its attractiveness to potential buyers. A well-kept older home may turn out to be a dream come true. However, many old houses have older appliances and could contain hazardous materials.
Older homes may also have been neglected at one point, increasing the likelihood you'll need to replace a roof or carpet. Prudent home buyers should inquire about the condition of an older listed home and ask if any issues have been reported or fixed.
6. Utilities
Utilities will always be part of the real estate listing for a property. The term refers to the HVAC system, electric, gas, water, sewer and more. The age of the home can impact how well utilities work.
No matter how old the property you're interested in is, it's always a good idea to ask and see how the house runs. Old systems don't necessarily mean broken systems. However, all components of a home suffer wear and tear over time, meaning the HVAC unit that has been going strong for a decade might die soon after you move in.
Take the first step toward buying a house.
Get approved to see what you qualify for.
Start My Approval
Common Real Estate Listing Terms Explained
Real estate listings sometimes contain colloquialisms that don't give potential buyers an exact idea of a home's characteristics. If you're new to the housing market, you might take some of these descriptors as encouraging. However, not every "quaint" house is worth visiting. Here is your guide to interpreting different buzzwords on real estate listings.
'Potential'
This word should clue you in that the home needs a lot of work done to it. A house flipper would probably be more interested than the average home buyer not looking for an extra project. If you're not in the market for a fixer-upper, a home with a lot of potential will probably not be for you.
'Refurbished'
Read: ancient. Refurbishment often means an old house has been spruced up or redecorated. Unfortunately, the home's more critical bits, from appliances to windows, could be the originals. Home buyers can run into problems here if they want a more updated home.
'One Of A Kind' Or 'Unique'
Phrases like "one of a kind" or "unique" imply more than a touch of eccentricity in the home. Homes with odd or even nonsensical layouts often bear this label.
Exceptionally tiny rooms or having the only bathroom accessible through a bedroom are examples of what might make a home appear "unique" on a listing. Depending on the oddity, it could be a deal-breaker for a potential buyer.
'Cozy'
Real estate professionals use this term frequently when describing homes for sale. Usually, homes with this moniker have less square footage and feel cramped.
However, home buyers should look at the pictures of the property to get a better idea of the layout. It could be that "cozy" refers to positive attributes, such as a home that lets in a lot of natural light or has a warm ambiance.
'Affordable'
Often, an "affordable" property has been so problematic that the seller is willing to let it go for almost any price. A home riddled with necessary repairs and other problems might come to you at a bargain price, but the cost of the work needed to make the home comfortable and livable might eat up any savings on the purchase.
That doesn't mean this descriptor should always scare you away. You might assess all of the property's issues and decide that you're still interested. You could buy at a reduced price and then repair the home in a series of affordable DIY projects.
'Updated'
Without an associated date, this term is too vague to indicate real value to potential buyers. It could refer to an appliance replaced last year or a decade ago, depending on who you're talking to.
To determine just how new something like a kitchen or HVAC system is, find out the date it was installed in the home if possible.
'Back On The Market'
The reason for this phrase could be innocent. An interested buyer's financing might have fallen through, bringing the seller back to square one.
However, it could also indicate an issue that arose during a home inspection. There could also be a problem with the title to the home. A responsible home buyer will ask the real estate agent why the property is back on the market.
Ideally, the list above will help you avoid potential pitfalls when looking for your dream house. Readers who are interested in learning more about industry terminology as a whole should check out this article on real estate terms.
The Bottom Line
Now that you know how to read a real estate listing, you can use the information from MLS listings to decide what properties to pursue. Additionally, it pays to beware of specific terms and buzzwords sellers sometimes use to spruce up undesirable properties. By learning to gather crucial information from MLS listings, you will be better able to find a home that suits your needs. If you're ready to become a homeowner, get preapproved now to begin your journey.
Find A Mortgage Today and Lock In Your Rate!
Get matched with a lender that will work for your financial situation.
Get Started