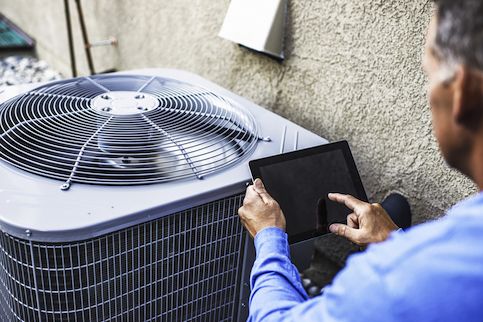 Home Inspections: Types And Costs Of Necessary Testing
Published on October 7, 2019
One of the most important things a home buyer can do before putting in an offer is having the property inspected by a certified home inspector. Typically the more complex a house or property is, the more inspections will be needed. To ensure that the report is valid, confirm that the inspector is recognized by an organization like the American Society of Home Inspectors (ASHI).
In this post, we're going to discuss what you need to know about home inspections, why you would have one done and go over situations in which they may actually be required.
What's Included in a Home Inspection?
Depending on the type of inspection that you have done, a home could be checked for a number of problems. In a typical home inspection, structural items like the floors, walls and ceiling are checked, as are the roof and attic. If your house has a basement, it's examined for leaks and to make sure it has the proper supports in place.
Outside of structural items, the electrical work is also inspected. They want to check the grounding as well as electrical panels and circuit breakers. They also check individual electrical appliances like ceiling fans, light fixtures, garbage disposals, stove and range, and washer and dryer among others. It's also a requirement that smoke detectors are installed and operating.
Inspectors check heating and cooling systems. A failing or poorly ventilated furnace is a fire hazard. Sprinklers and the fireplace are among other miscellaneous items.
Your plumbing is also on the list. They check the water shutoff, toilets, pipes, showers/tubs and wherever else water could leak. You should also have your water heater checked. You don't want it overheated or not working.
ASHI has a list of what's covered in each phase of a general home inspection.
While appraisals are required during the home-buying process, home inspections aren't unless the appraiser deems it necessary to do a specific inspection to determine the livability of the property.
How Much Does a Home Inspection Cost?
The cost of a home inspection can vary greatly depending on the type of inspection being done, as well as the square footage of the home and your geographic area. However, according to HomeAdvisor, most homeowners can expect to spend between $200 and $400.
You can have specific inspections done. We've listed some below, although it's not a comprehensive list.
Termite/insect or pest inspection (approximately $100): This inspector will look for signs of structural damage caused by wood-eating insects and if the structure of the property is built correctly.
Foundation inspection (approximately $300-$400): If you have concerns about the foundation the house is sitting on, you should have it inspected by a structural engineer. This may only be necessary if you're home inspector notes a potential problem.
Lot size survey (approximately 300-$700): An inspector will measure and verify the size of your lot. The cost of the service depends on the area being covered and where you live.
Chimney inspection (approximately $100-$250): The inspection examines the chimney, including the joints, flue, liner, connectors and interior walls.
Water inspection (approximately $150): If the home is supplied by a well system, one of the most important inspections is water testing. The water should be tested for many things including water hardness and metals like lead, cadmium and arsenic. The water needs to be tested by a laboratory that is found on the Environmental Protection Agency's (EPA) website. If the home has a septic tank, it will also need to be tested to ensure the system is working properly.
Radon test (approximately $15 to $25): Radon is a naturally occurring, cancer-causing radioactive gas. The home also needs to be checked for mold and lead paint. Both can cause health issues to people living in the house.
Buyers should be wary of sellers saying they have had their own inspections done on the home and it's not necessary for a second inspection. Don't fall for this! A second opinion can never hurt and problems could be discovered that were overlooked on the first inspection. If possible, try to be present for each inspection. If the home does not pass inspection, the buyer can request the seller to make the necessary improvements. If the seller refuses to improve the property, the buyer should negotiate a price reduction. If a solution can't be reached, the buyer should look for another home.
Are Inspections Included in Closing Costs?
Inspections done as part of the purchase agreement but not required by an appraiser are not included in the closing costs. That's because they're not required to get the loan.
There are circumstances in which inspections may be required. In this case, they could be included in closing costs.
Required Inspections
If an appraiser notes a specific problem, an inspection of that issue may be required. There's no inspection that's required in every circumstance, but on VA loans, there's one inspection that's commonplace.
VA Pest Inspections
The VA requires pest inspections for termites in most states across the country. In some states, inspections are only required in specified counties. There are some states in which either the buyer or seller can pay for the cost of the inspection, but in the majority of states, the veteran cannot pay for the inspection.
Pest inspection may be required on other types of loans when the appraiser notes there may be a problem.
In the event that damage is found, the repair may be paid for either by the buyer or seller. It's worth noting that termite and other damage typically isn't covered by homeowners insurance, according to Allstate. Homeowners insurance typically covers claims that are catastrophic or accidental, not things that were preventable with regular maintenance.
It's important to take the necessary steps to ensure that your investment is in good condition. Every kind of inspection costs money, however, in the long run, a buyer can end up saving thousands of dollars by getting the proper inspections completed before moving in.
While a home inspection is ultimately optional, your home does have to pass an appraisal. Here's something on what appraisers need to evaluate when looking at the readiness of a home to be moved into.
Apply Online with Rocket Mortgage
Get approved with Rocket Mortgage® by Quicken Loans – and do it all online. You can get a real, customizable mortgage solution based on your unique financial situation.
Apply Online