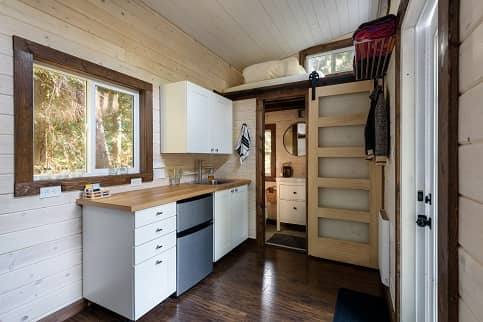 What Is A Prefab Home? A Complete Home Buyer's Guide
Published on May 31, 2023
If you're looking for an affordable home that allows you to have the designs and even floor plans you want, consider a prefab home. These types of homes have come a long way, giving today's home buyers many more options than before to buy a home of their dreams.
What Is A Prefabricated (Prefab) Home?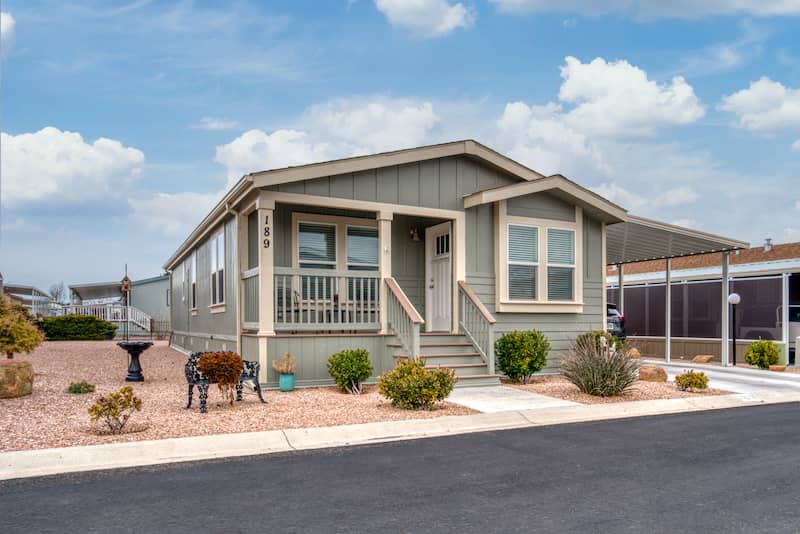 As you determine the type of home that's right for you, prefabricated homes may be an option. A prefabricated, or prefab, home is built in a factory instead of on the land it will sit on. Prefab homes may be built entirely in the factory and delivered as an entire house or shipped in pieces and put together on-site.
Like stick-built homes, you can choose your home design, getting the floor plan and features you want in a new home. In addition, depending on the type of prefab housing you choose, you'll have different options for foundation types.
See What You Qualify For
Congratulations! Based on the information you have provided, you are eligible to continue your home loan process online with Rocket Mortgage.
If a sign-in page does not automatically pop up in a new tab, click here
Types Of Prefab Housing
Prefab homes come in several designs and with several floor plans. The type you choose determines how the house is constructed and whether it's transferred as a fully built home or in prefabricated parts.
Manufactured homes: Manufactured homes are built in sections in a factory on a chassis and then assembled on-site. HUD has strict construction and safety standards for these homes to ensure longevity and security. Typically to get mortgage home financing on manufactured homes, they must be permanently affixed to the land, built on or after June 15, 1976 and have a HUD tag. FHA loans for manufactured homes require a foundation inspection according to the standards set by the Permanent Foundations Guide for Manufactured Housing. If you've had a prior inspection, that can be used to qualify.

Modular homes: Modular homes are also built in pieces off-site and then put together on-site, but they're not built on a chassis. Most builders allow more freedom with floor plans and home design with modular homes, and they are built on a permanent foundation. The house is delivered in multiple prebuilt pieces and assembled with a crane on site. When completed, it looks no different than a stick-built home.

Kit homes: Kit homes come in already-built pieces that are put together on-site. They are known as "ready-cut" homes and are simple enough for homeowners to build themselves. The most common example of kit homes are log cabins, but recently tiny houses have become a popular type of kit home.

Panelized homes: Panelized homes are built in sections and placed on a permanent concrete foundation on site. They usually come in a floor system, interior/exterior walls and roof trusses. The foundation is built first, then the home is shipped to the site and assembled.
The Average Cost Of Prefab Homes
The cost of prefab homes can vary widely depending on the home design, type of foundation and floor plans. On average, homebuyers pay $50,000 – $300,000 for a prefab home. This can be one of the cheapest ways to build a house because of the mass production of materials. This allows home builders to purchase home parts in bulk, paying much lower prices.
Other reasons prefabricated homes are so cheap include the following:
Less construction work and labor required

No weather delays because the new home is built indoors

Bulk building parts of the home reduces the cost of parts and labor
Prefabricated Home Financing Options
Like any home, you likely need financing when buying prefabricated homes. However, unlike stick homes, your options may be more limited. Here are a few financing options.
Manufactured home loan: Some lenders offer traditional financing for prefabricated homes, but not all. If you have excellent credit, money to put down and a low debt-to-income ratio, you might qualify for conventional or government financing, such as FHA or VA loans. It depends on the home's classification and if it's permanently affixed to the ground. Availability of manufactured home loans via traditional methods varies by lender.
Construction loan: A construction loan has two parts. The first is the financing to build the prefab home. It covers the cost of materials and labor. Construction loans only require interest payments during construction, but you'll need at least a 620 credit score and 20% down on the home to qualify. After the construction phase, the loan may convert to a permanent mortgage with principal and interest payments due like a standard mortgage, or else you'll need to refinance into a permanent mortgage.
Chattel mortgage: If you can't find traditional financing for your prefab home, a chattel mortgage may be an option. This financing is used on other items, such as boats and cars, and is most common for homes considered mobile homes. They have shorter terms, but you don't have to own the land the home sits on, making them a popular option for some.
Rocket Mortgage® does not offer construction loans or chattel mortgages.
Prefabricated Homes Pros And Cons
Prefab homes have pros and cons. When considering buying versus building a house, you should consider both sides.
Prefab Home Pros
Affordable: Prefab homes cost less to build and require less labor. This lowers the overall cost of prefab homes, allowing more people to build houses.

Sustainable: Prefab homes have tighter seams and use energy-efficient windows, which increases the home's energy-efficiency, lowering your overall costs and protecting the environment.

Quality construction: Homebuilders give home buyers many options when building a prefabricated home, including floor plans and home design. The materials used are usually state-of-the-art and withstand all elements.

Safety: Thanks to HUD regulations, prefab homes are safe from the weather extremities and other elements that could put your home or family's lives at risk.
Prefab Home Cons
Zoning laws: You might be unable to build your prefabricated home where you want if it doesn't meet the local zoning regulations.

Setting up utilities: Depending on the home's location, it could be hard to set up water and other utilities, and when you do set them up, they can be costly.

Upfront costs: You may have a lot of upfront costs if you don't use construction loan financing since you're fronting the cost of building the home versus buying an existing home.

Financing limitations: Not all lenders offer prefab housing loans, and if they do, the restrictions can be tight, such as needing a large down payment or higher than normal credit score.
Prefab Home FAQs
Prefab homes are popular and affordable for home buyers. Here are some common questions people ask regarding them.
What's the difference between a modular home and a prefab home?
Prefab homes come in many types, including modular homes. These homes are built on an assembly line and delivered to the home site for assembly. They are usually cheaper than stick-built homes because some of the labor is done via assembly lines, decreasing labor costs.
Where can I buy a prefabricated home?
You can buy prefabricated homes in many areas. Companies like Plant Prefab and even Amazon sell prefabricated homes.
How long does it take to build a prefab house?
On average, building a prefab house takes four to six months. This is much faster than it takes home builders to build a traditional house, mostly because some work is done in bulk, and there aren't any weather concerns with work done indoors.
Are prefabricated houses worth it?
Prefabricated houses can be worth it if you're looking for an affordable home that you have a say in the home design. The cost of prefab homes can be attractive, and today's quality building methods make them highly sought after.
The Bottom Line
A prefab home can be a great option whether you're on a budget, want an energy-efficient home, or want to streamline the home buying process. If you think a prefab house is right for you, start the application process today to see your financing options.
Looking for the right place to build?
Find the perfect plot for your new house on Rocket Homes.
View Land Listings