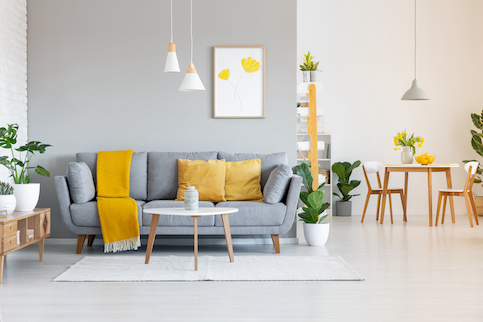 13 Tips For Staging A House On A Budget
Published on September 1, 2022
If you're just starting to think about putting your home on the market, you may be fretting about the amount of work and money it takes to get it ready to show. Our rational minds know it's about getting top dollar for your home, and of course buyers need to be able to see themselves living in your home.
In the real estate business, getting your home ready to show is called staging. Staging doesn't have to be as elaborate or expensive as it is on some popular reality television shows. In fact, a little elbow grease can go a long way when it comes to selling your house – and selling it quickly.
13 Tips For Staging A House On A Budget
Staging can mean different things to different people. Some homeowners think they need to redo their entire home before listing, but that's usually only necessary if, for example, your kitchen is extremely outdated. Your best resource on what you must do is your real estate agent. Here are the top suggestions you will likely hear from your agent if you're on a budget but still trying to make your home appealing to potential buyers.
1. Declutter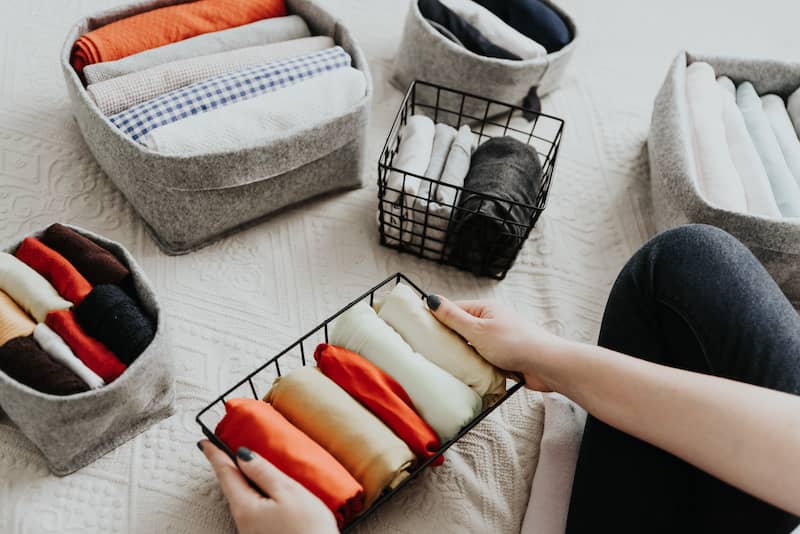 An agent's No. 1 piece of advice will likely be for homeowners to declutter and downsize. Get rid of anything that you really don't need and pack up and store everything else. Ideally, you'll be able to store your belongings off-site, but it's fine to pack up boxes or bins and leave them neatly stacked in a garage. You don't want to blow a hole in your budget by renting a storage space unless there really is no other option.
2. Deep Clean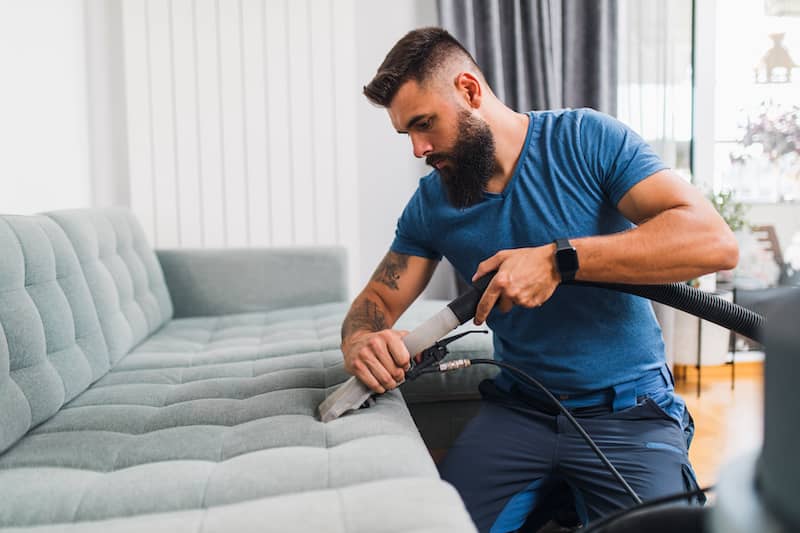 Work on deep cleaning your home, eliminating all traces of human habitation and pets. All bathrooms should be organized and sparkling clean as dirty bathrooms can be quite a turn off to potential buyers. Work through your home room by room focusing on the things you don't clean on a regular basis.
3. Remove Personal Belongings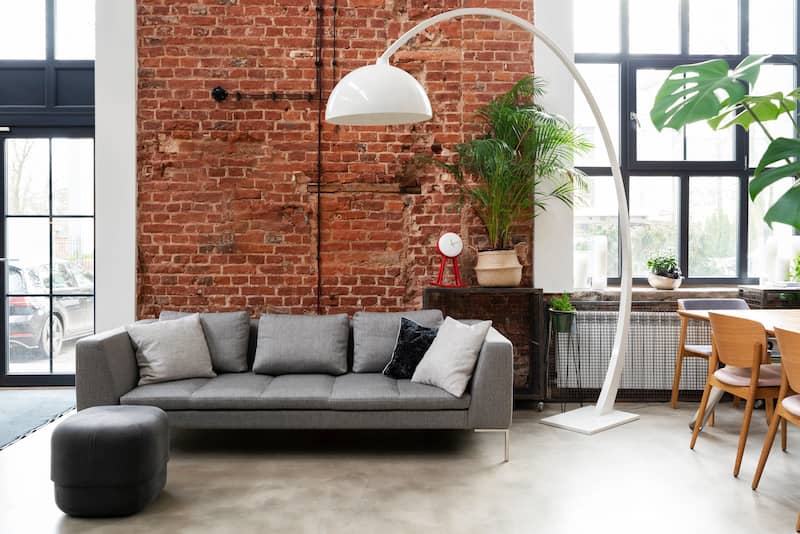 You'll want to pack up all things personal and display only neutral items. Remember, the main goal of staging your home is for prospective buyers to see themselves living there, and to get them thinking about the changes they'd like to make. That's harder to do when your family pictures adorn the walls or the home looks like it's still being lived in.
4. Focus On Specific Areas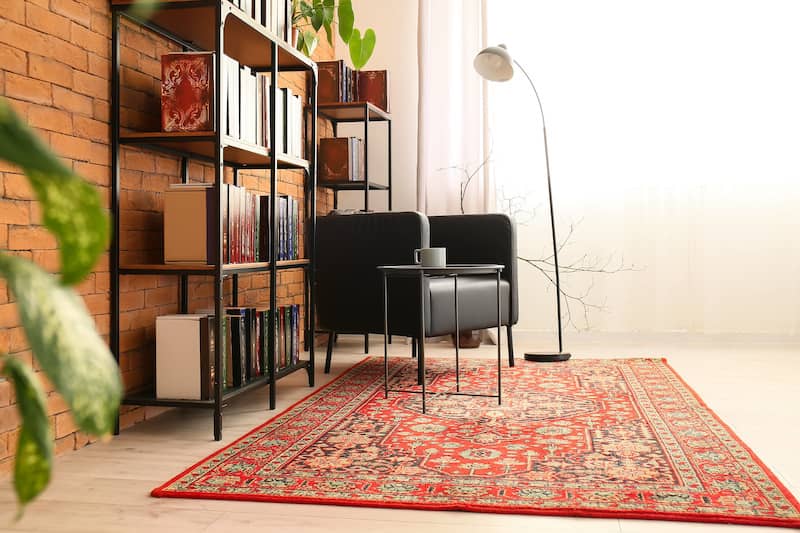 In the latest National Association of REALTORSⓇ (NAR) profile, real estate agents say the living room is the most important room of the house to stage, followed by the primary bedroom and then the kitchen. Staging the living room is a matter of arranging your furniture to suggest the proper focal points and conversational areas.
Keep in mind that you don't have to purchase all new furniture to appeal to potential home buyers. Slipcovers are a great way to cover old or dingy furniture without having to spend a fortune on new pieces. Along with some neutral pops of color in the form of pillows and throw blankets, that should be sufficient to maximize the potential of these rooms.
5. Improve The Lighting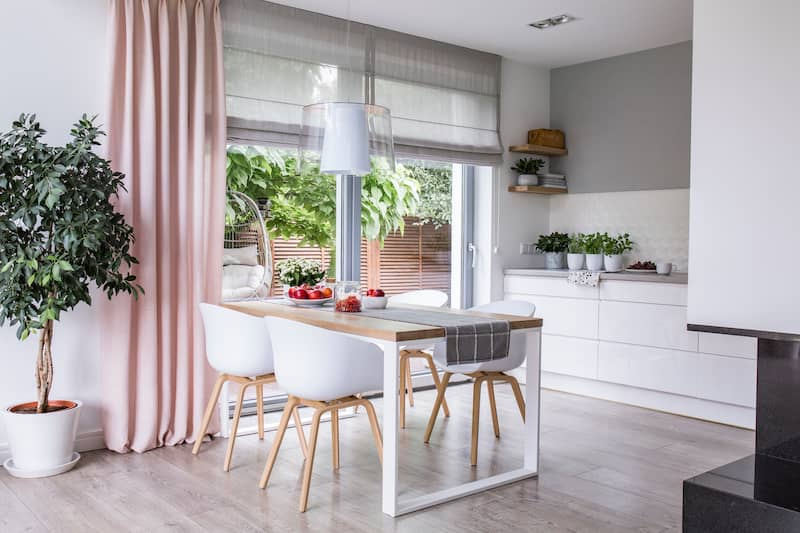 Lighting is the unsung hero of interior design as many home buyers are looking for a home that is open and bright. Allowing as much natural light in as possible is key, along with making sure your bulbs are all burning brightly at 100 watts.
Ample lighting makes homes look bigger, and makes it easier for buyers to get a good look at your home. This update can be as simple as opening all curtains and shades when staging the home.
6. Consider A Virtual Staging

In 2020, the real estate industry embraced new technology rarely used previously. Buyers seeking a new home, hampered by social distancing requirements, often had no choice but to rely on online listings, virtual tours and video. These are now standard, and you, too, can use technology to your advantage while also staying under budget.
Virtual staging allows sellers to use photographic enhancement to show your home in its best light. Skilled designers with experience in the graphic arts can virtually transform your home into a showcase for online viewing. Buyers can see for themselves what the room looks like after old wallpaper is stripped and the walls are painted a clean neutral color.
Your real estate agent can help you decide how important online sales are in your market.
7. Create Homey Vignettes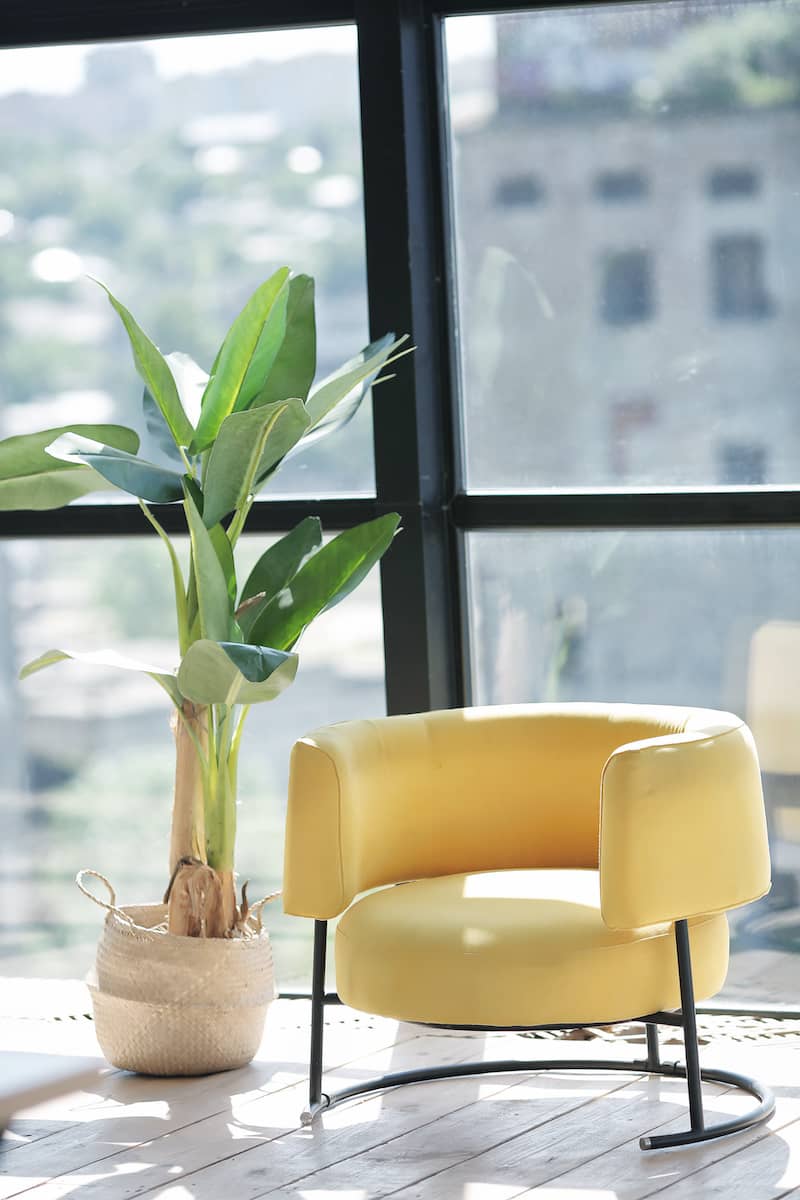 When preparing for your open house, it's important to draw the eyes of agents and buyers to the best features of your home. If you're worried that all that decluttering and cleaning has left the space looking bland, think about painting an accent wall in a bright color to really make the space pop.
Placing a plant in a well-lit corner of a room draws the eye to the sunbeams or curating a cozy reading nook can make potential buyers feel right at home. Subtle touches like these can help potential buyers envision a home rather than just another house.
8. Paint It A Neutral Color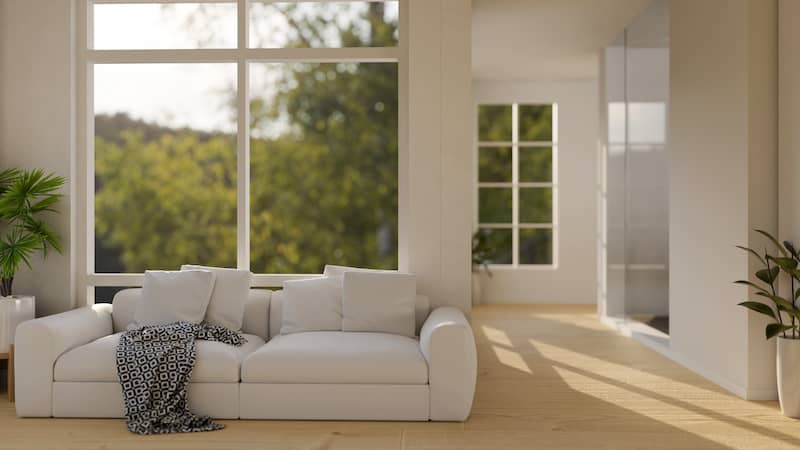 If you have the time or money to get your home painted, it's probably worthwhile, especially in the entryway and the main rooms. A fresh coat of paint can really elevate a room and present it as more of a blank slate for potential buyers. Make sure to pick muted neutral colors (gray, black, beige, white, off-white) to brighten and open the space.
9. Neutralize Odors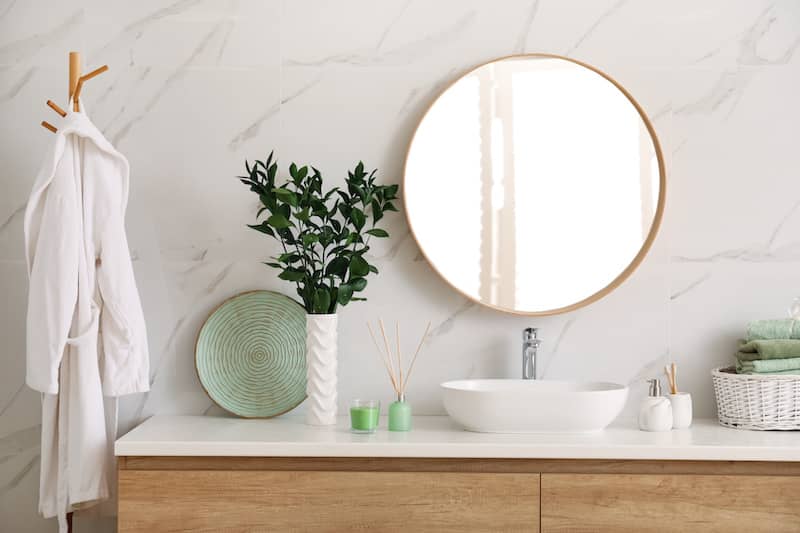 Any home is bound to have some odors, but it's important to try to neutralize those odors and make your home smell nice when staging it. This is especially important for pet owners as household pets can leave lasting smells in a home.
Reed diffusers, candles, scented soaps and air fresheners are vital to keeping a home from smelling stale or musty. They also have the added benefit of being affordable decor pieces for bathrooms, kitchens and other living areas.
10. Spruce Up The Entryway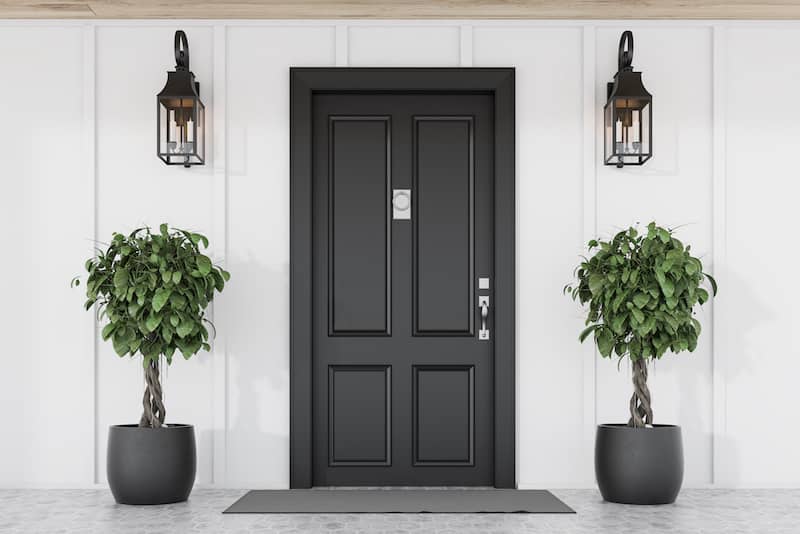 The entryway is key to making a good first impression. Make sure your front steps and door are cleaned up, and that the welcome mat looks clean and inviting. The same goes for the curb appeal of the home as well.
Potential buyers will enjoy the polished look of a well manicured entryway into a home. A few welcoming touches in the foyer, like a small wreath, a mirror and a bench can put buyers at ease as they enter your home.
11. Showcase The Kitchen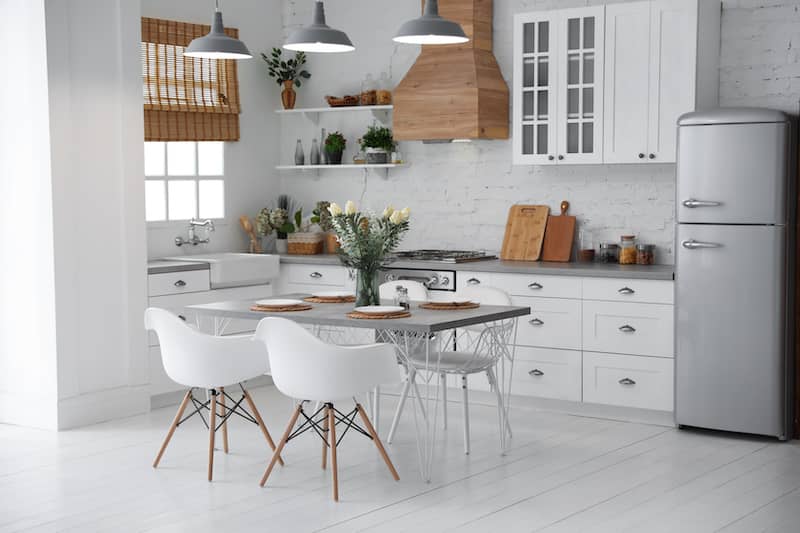 If you're still living in the home as it's being shown, keeping the kitchen ready to show at a moment's notice can be a challenge. Buyers want to see a sparkly clean kitchen, preferably one that they can envision themselves cooking and eating in. Be sure to take out the trash, empty the dishwasher and clean out the refrigerator before any potential buyers stop by.
The kitchen should feel functional and welcoming. Decorative bins or glass jars filled with colorful pastas are easy ways to add color and functionality. A couple of fresh kitchen towels can add some fun pops of color as well.
12. Reveal The Primary Bedroom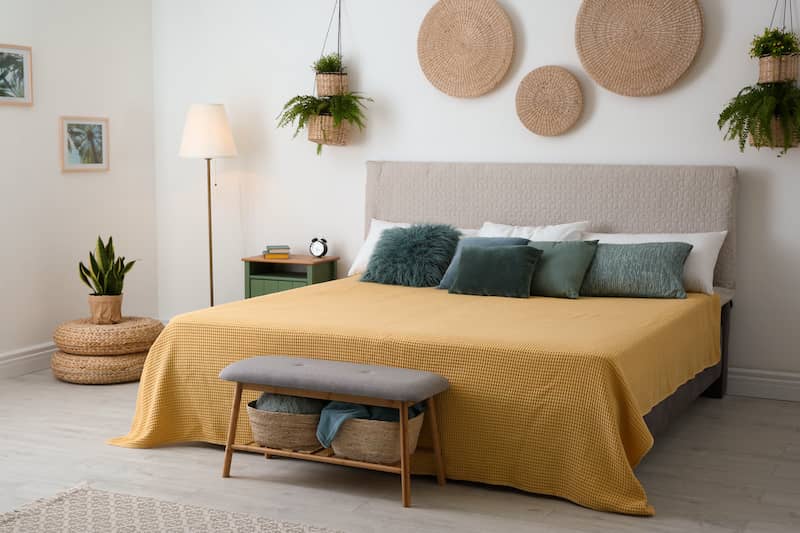 The primary bedroom tends to be the most personal to both buyers and sellers. Obviously, the bed will be the focal point, so make sure it is immaculately made, with matching pillows and bedding. Keep in mind that reversible comforters are a great way to use what you already have while still being able to change the style of the bed.
Leave a few items in your closets so that buyers can imagine their clothing hanging there, but make sure not to leave them too full. If your space looks too stuffed, it might make buyers feel like the closet is too small and might not fit all of their belongings.
13. Use And Upcycle Existing Home Decor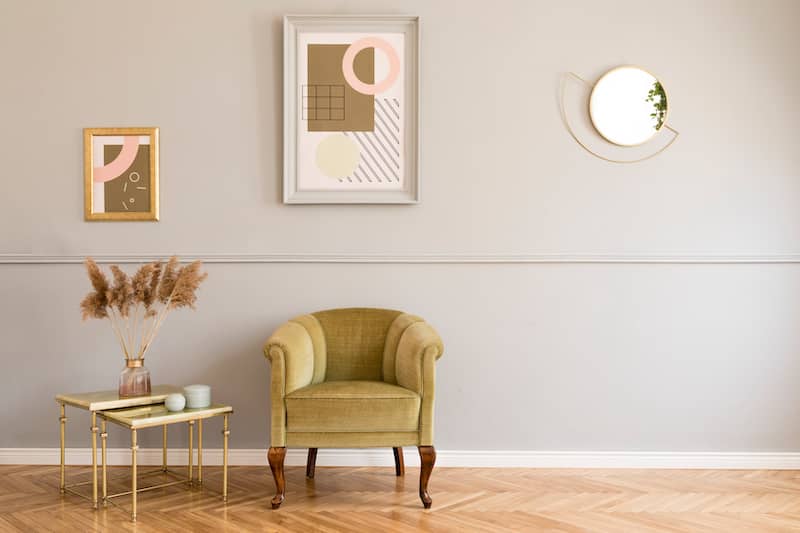 When staging your home, don't be afraid to get creative and crafty when it comes to revamping the home decor you already have on hand. For example, a new lampshade on an existing lamp saves you from buying an entirely new light but can still elevate the existing piece.
Painting decor a different color or using household items (books, vases, kitchenware) as decor is a budget-friendly way to spruce up the home decor you already have laying around.
The Case For Staging A House
The National Association of REALTORS® conducts periodic surveys of real estate agents to gauge their opinions on a variety of real estate topics. In their 2021 Profile of Home Staging, they reported that 82% of buyer's agents said staging a home made it easier for potential buyers to visualize the property as their future home.
Seller's Agent Perspective
Only 31% of seller's agents routinely stage all homes prior to listing, while 13% only stage the homes that they feel really need it. The agents surveyed reported that the average staging budget was $300.
Among those agents who staged at home, 23% of seller's agents reported an increase of 1% – 5% of the dollar value offered by buyers in comparison to similar homes, while 18% of respondents stated that staging a home increased the dollar value of the home 6% – 10%. That means that if your home is worth $500,000 and in reasonably good condition, you can expect to increase your sales price by around 5%, or $25,000.
Buyer's Agent Perspective
For buyer's agents, there seems to be more of a consensus that staging has a positive effect on prospective buyers. According to the same NAR profile, 82% of buyer's agents said staging a home made it easier for a buyer to visualize the property as a future home. Interestingly, only 23% of buyer's agents felt that staging translated into a higher price paid. That might reflect the fact that, with most real estate reporting seller's market conditions, sellers don't need to go overboard with staging to get top dollar for their homes.
The Bottom Line: Use These Inexpensive Staging Ideas To Help Sell Your Home
Decluttering, cleaning and decorating your home will help you show it at its best. Your real estate agent knows what buyers are looking for where you live, and they will help you figure out what you should do to get ready for showings and open houses.
Interested in more information on home staging? Read our complete guide to staging a home next.