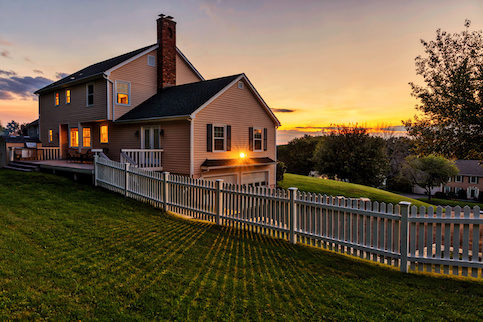 Probate Sale
Published on November 21, 2023
Buying a house is always a big investment, but when a probate sale occurs, the risk involved in buying real estate increases as a tradeoff for a potential bargain. If you're considering buying a probate property, know that buying from a probate sale can be a long and complicated process but also a great opportunity for the right type of home buyer.
Let's take a deep dive into probate sales, how they work and whether this kind of sale is the right opportunity for you.
What Does A Probate Sale Mean In Real Estate?
Probate sales are court-run processes to sell a deceased person's property when no will or specified beneficiaries exist. Ownership of the deceased person's, or decedent's, home transfers to their estate, and the administrator of that estate acts as the personal representative or fiduciary of the probate home.
First, it's worthwhile to know how probate sales come about. When a person dies without a will, it's known in legal circles as dying intestate. The estate, or all the property left behind by the deceased, enters a legal process known as probate. The probate process is overseen by a legal system administered by a probate court, which follows procedures established by each state. When a deceased person owns real estate, also called real property, it must be sold at the best possible price to maximize the value of the estate.
See What You Qualify For
You can get a real, customizable mortgage solution based on your unique financial situation.
Get Started
How Does A Probate Sale Work?
The first step in a probate sale is the court authorizing a real estate agent to list the property for sale. A probate listing is done just like any other sale, but it's different because the court retains control over the progress of the sale.
Next, the court sets a listing price – sometimes with the benefit of a home appraisal – in consultation with the agent and the estate's representative. At this point, potential buyers can make an offer, but the offer must be accompanied by a 10% down payment (usually in the form of a cashier's check). The estate representative may accept the highest bid, but that doesn't mean the sale is official.
The court must then decide whether to accept the offer at a confirmation hearing, which may take time to schedule. Family members of the deceased must be notified about the sale of property and the accepted offer, and they must begiven time to comment on its terms. At that hearing, other bidders may make offers exceeding the original accepted offer.
This process is a matter of prevailing at a probate auction, not a simple matter of offer and acceptance. In California, law requires bidders to exceed the accepted bid by 5% plus $500.
Shop Life Insurance
Compare life insurance quotes to get the best rate and policy for you.
Get Your Quotes
How Does A Probate Sale Differ From A Regular Sale?
A probate sale and a regular property sale differ in a few key areas. One is that probate sales are controlled and overseen by probate courts. As such, it may take longer to buy a house through the probate process since administrators, heirs and others are involved.
Additionally, probate properties are sold as-is, so extensive repairs and renovations may be needed before the property is livable.
Pros And Cons Of Buying From A Probate Sale
Buying a home from a probate sale comes with potential benefits but carries notable risks as well. Keep these pros and cons in mind if you're thinking of buying through the probate process.
Pros Of Buying Through A Probate Sale
Here's why investors and sophisticated real estate buyers might be attracted to buying property at probate sales:
The

price of the property may be lower because probate sales are more complicated than regular sales.

Probate

sales in tight real estate markets may provide opportunities for investment that aren't available through ordinary real estate channels.

Homes sold at probate sales may have less buyer competition.
Cons Of A Probate Sale
Probate sales can be risky for buyers in these ways:
Delays are possible due to the involvement of a court and the bereaved family of the deceased person.
Probate real estate is sold as is and can require expensive repairs.
Individual states have specific rules about probate sales, and these rules can be overwhelming for unsophisticated real estate buyers.
Is A Probate Sale Right For You?
If you're a potential real estate investor thinking about buying property at a probate sale, it's important to consider the risks and think about your level of real estate knowledge and terminology. But if you're set on buying from a probate sale, make sure to take careful precautions.
Working with a real estate attorney and real estate agent who have probate experience is of the utmost importance since a failure to follow court rules can result in the sale not happening and the buyer possibly needing to forfeit the down payment.
Before attending a probate sale, also be mindful that the previous homeowner – now deceased – can't disclose any issues with the home as part of the offer to sell. For this reason, it's critical to order a thorough home inspection of the property to cover your bases.
FAQs About Probate Sales
Since probate sales can be so complex, be sure all of your questions are answered before diving in. Here are some questions that people frequently ask about probate sales.
How long does a probate sale take?
Probate sales can take months or a full year – and sometimes even longer. Court approvals, objections from the beneficiaries or heirs, multiple bids and other complications have the potential to draw out the probate process.
Are probate sales cash-only?
Probate court sales may be cash- or cashier's check-only, but if you're making an offer to the estate representative, you may only need to put down a 10% deposit in the form of a cashier's check. As with a regular home sale, a cash offer may be more attractive to the seller. Most of the sales confirmed in court, though, must be completed in cash, as is typical in home auctions.
Can I finance a probate sale?
It's a lot harder to get a mortgage to finance a probate sale than it is a regular house sale. That's because probate sales don't have contingencies, meaning sellers have no obligation to wait for you to secure financing. If the probate property goes to court, you also don't know what the final sale price will be, so determining your loan amount may be difficult and risky.
The Bottom Line
Completing a probate sale can take much longer and be more complicated than the traditional home buying process. Despite the potential benefits of a probate sale, the risks aren't for everyone. If you're interested in buying through a probate sale, assemble a highly qualified team, including an attorney and REALTOR® who are experienced in these types of sales in the state where the property is offered.
Also, utilize the services of a home inspector who can identify undisclosed problems with a property. In addition, be aware of state laws around probate sales and understand that down payments require ready cash and an awareness of the risk of loss.
See What You Qualify For
You can get a real, customizable mortgage solution based on your unique financial situation.
Get Started