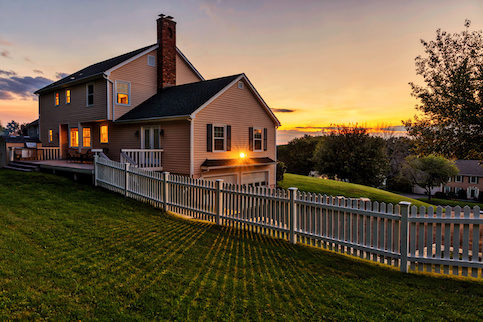 Probate Sale: What You Need To Know
Published on April 21, 2020
Buying real estate is always a risk. But when a probate sale occurs, the risk of buying real estate increases, in terms of time and money, and in return for a potential bargain. If you're considering buying from a probate sale, or you just want to know more about what a probate sale is, we have the answers to all of your questions.
What Is A Probate Sale?
First, let's discuss how probate sales come about. When a person dies without a will, it is known in legal circles as dying intestate. The estate, or all the property left behind by the deceased, enters a legal process known as probate. The probate process is overseen by a legal system administered by a probate court, which follows procedures established by each state. When a deceased person owns real estate, also called real property, it must be sold at the best possible price to maximize the value of the estate.
Apply Online with Rocket Mortgage
Get approved with Rocket Mortgage® – and do it all online. You can get a real, customizable mortgage solution based on your unique financial situation.
Apply Online
How Does A Probate Sale Differ From A Regular Sale?
There are many differences between a probate sale and a regular property sale. The first main difference is that probate sales are controlled and overseen by probate courts.
The first step in a probate sale is when the court authorizes a real estate agent to list the property for sale. This is done just like any other sale, but it is different because the court retains control over the progress of the sale. Next, a listing price is set by the court, sometimes with the benefit for a home appraisal, in consultation with the agent and the estate's representative. At this point, potential buyers can make an offer. The offer must be accompanied by a 10% down payment, usually in the form of a cashier's check. The estate representative may accept the highest bid, but that doesn't mean the sale is official. The court must decide whether to accept the offer at a confirmation hearing, which may take time to schedule. Family members of the deceased must be notified about the sale of property and given time to comment on its terms. At that hearing, other bidders may make offers exceeding the original offer. This process is a matter of prevailing at an auction, not a simple matter of offer and acceptance. In California, law requires bidders to exceed the accepted bid by 5% plus $500.
Shop Life Insurance
Compare life insurance quotes to get the best rate and policy for you.
Get Your Quotes
Risks Of A Probate Sale
As we mentioned before, probate sales can be risky for buyers. You should know that each state has very specific rules about probate sales, which can make it overwhelming for unsophisticated real estate buyers. In that case, it is crucial to work with a real estate attorney and real estate agent with probate experience because a failure to follow court rules can mean the sale will not happen and the buyer forfeits the down payment. It's also important to note that any time there is court involvement or the involvement of a bereaved family, there is the potential for delay. A final tip to know before attending a probate sale is that the previous homeowner, now deceased, cannot disclose any problems with the home as part of the offer to sell, so it's crucial to get a thorough home inspection of the property.
Potential Benefits Of Buying Through A Probate Sale
There are many reasons why investors and sophisticated real estate buyers are attracted to buying property at probate sales. First, the price of the property may be lower because probate sales are more complicated than regular sales. Also, in tight real estate markets, probate sales may provide opportunities for investment not available through ordinary real estate channels. These reasons are some potential benefits of buying property through a probate sale that will help investors save in the long run.
Is A Probate Sale Right For You?
If you're a potential real estate investor thinking about buying property at a probate sale, it's important to consider the risks and think about your level of real estate knowledge and terminology. But if you're set on buying from a probate sale, make sure to take careful precautions. Assemble a highly qualified team, including an attorney and a realtor experienced in these types of sales in the state where the property is offered and a home inspector that can identify undisclosed problems with a property. It's also important that you beware of quirks in the state law and understand that down payments require ready cash and an awareness of the risk of loss.
If you still have questions, contact a real estate expert for more information.
Apply Online with Rocket Mortgage
Get approved with Rocket Mortgage® – and do it all online. You can get a real, customizable mortgage solution based on your unique financial situation.
Apply Online