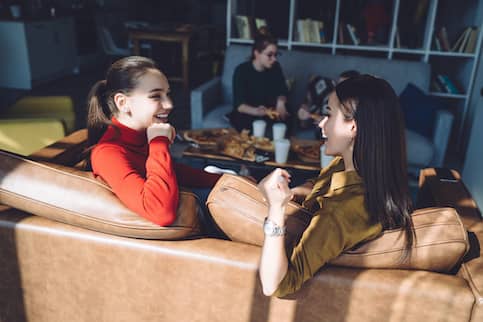 Loan Modification Vs. Refinance: What's Right For You?
Published on October 27, 2022
Homeowners struggling to keep up with their monthly mortgage payments may have options to avoid defaulting. If you're in this situation, the first thing you should consider is a refinance, which can potentially help make monthly payments more manageable. If you've already defaulted and need help, consider a loan modification. Loan modifications are for borrowers already in default, and refinances are for people who may be facing financial difficulty but are still current on their loan payments.
Let's take a look at the main differences between a loan modification and a mortgage refinance, including when you might use one or the other and how these options can help you if you're able to take advantage of them.
Apply for a mortgage today!
Apply online for expert recommendations with real interest rates and payments.
Start Your Application
Refinance Vs. Loan Modification: What Are They?
First, if you're unfamiliar with loan modifications or refinancing, it's important to learn the basics of both processes and what they entail. Below, you'll find a general definition of each and insights into how they work.
What Does Refinancing Mean?
Refinancing a home loan means taking out a new loan to pay off your existing loan, essentially replacing it with a new mortgage. Ideally, you would refinance your mortgage when interest rates are lower than when you got your original loan so that your new mortgage will come with a lower interest rate and more preferable terms than before. If you have enough equity, you may even be able to refinance into a loan with no private mortgage insurance (PMI), which would also help lower your monthly payment. You can even refinance to a different type of mortgage if you think another loan type would work better for your situation.
What Does A Loan Modification Do?
When you ask for a loan modification, you're not asking to replace your home loan with a new one. Instead, you're adjusting the existing loan's rate, term or potentially other details. Modifications may include:
Extending your loan term
Adjusting your interest rate to the current market modification rate
Restructuring your loan to a fixed rate mortgage
A loan modification has the potential to negatively affect your credit score – but not as severely as defaulting on your mortgage or going into foreclosure.
It's very important to note that a loan modification is not an option you can choose to pursue at any time. In order to qualify for one, you will need to go through the process of proving hardship to your lender. Lenders have no obligation to accept your request, so this option is not generally a first choice of homeowners that believe they may be heading toward financial difficulty.
Always make sure you understand how a loan modification will affect your monthly payment and mortgage both in the short-term and long-term before accepting any changes.
See What You Qualify For
Congratulations! Based on the information you have provided, you are eligible to continue your home loan process online with Rocket Mortgage.
If a sign-in page does not automatically pop up in a new tab, click here
Getting A Loan Modification Vs. Refinancing
The process required for a loan modification versus a refinance differs significantly. Take a look below at how borrowers can apply for each.
How To Apply For A Loan Modification
Being approved for a loan modification begins with providing your lender with information about your finances and proof that you're facing financial hardship. Follow these steps when pursuing a loan modification:
Contact your lender. Explain your financial situation to your lender and what caused it. Have your monthly expenses available so you can talk through your budget with your servicer. The sooner you contact your lender, the better. Your lender will likely request that you fill out a loss mitigation form.
Provide proof of income. Your lender will require proof of your finances showing that you can't currently afford your mortgage payments. Recent pay stubs, tax returns and bank statements are all accepted as proof of income.
Fill Out An Application For Success. Some lenders may ask for a written "hardship letter" explaining your situation and why you're requesting a loan modification. At Rocket Mortgage®, a hardship letter is not required. Instead, if you're a Rocket Mortgage client, you can fill out our Application For Success for help and resources to get your loan back on track.
Review any modification offers. If your lender accepts your application, they may make you one or more offers for loan modification. You can look over the terms of the modification and then accept or reject them.
Bear in mind that your lender can outright deny your request for loan modification, so it's not something you should consider your first or only option.
How To Refinance Your Mortgage
Refinancing follows a formula similar to the original mortgage process, so the steps of applying for a refinance should feel familiar to many homeowners. They are as follows:
Choose a lender. You can opt to work with your original lender or see if there's a better offer elsewhere. Shop around and compare to make sure you land the best rates and terms.
Submit an application. A refinance application will usually be simpler than the one you filled out when you were looking to buy your home.
Lock in your rate. Many lenders give you the option to lock in your mortgage rate. This will keep your rate from being affected by market changes.
Complete the underwriting process. Mortgage underwriters will evaluate your financial information to see if you qualify for a refinance. Your lender may also arrange an appraisal to ensure they're not providing a loan that's more than the home is worth.
Close on your new loan. After the appraisal and underwriting are completed, you'll receive your closing disclosure outlining the terms of your new loan and closing costs. Finally, you'll attend the refinance closing (which might happen in a virtual setting, depending on where you live) and sign the papers for your new mortgage.
Get approved to refinance.
See expert-recommended refinance options to customize them to fit your budget.
Start My Application
When To Get A Mortgage Loan Modification Or Refinance
Whether you pursue a loan modification or refinance will largely depend on your financial situation and changes in the housing market. Let's explore when it makes the most sense to go for a refinance or try to request a loan modification.
When A Loan Modification Makes Sense
Attempting to request a loan modification may make sense if you find yourself in any of the following scenarios:
You've fallen behind on your payments. Lenders require you to be up to date with your monthly payments before they'll grant you a refinance, so a loan modification, if you could get one, would make more sense in this scenario.
You've been affected by a natural disaster. If you've been impacted by a natural disaster like a hurricane or earthquake or a unique emergency like the COVID-19 pandemic, a loan mod may also make sense.
When A Mortgage Refinance Makes Sense
It's a wise idea to consider refinancing your mortgage in the following instances:
You're not underwater on your loan but want to lower your payments. If you foresee financial difficulties on the horizon but haven't missed any mortgage payments yet, you may have refinancing options to make your monthly payments more manageable.
You have enough home equity and want a lower interest rate. A good amount of equity in your home – at least 20% for most loan types – is usually a requirement for refinancing. If interest rates are lower now than they were when you originally got your loan, you may be able to refinance to a lower rate to save money.
You want to take out cash. A cash-out refinance allows you to convert part of your home's equity into cash to pay for home improvements, upgrades or something else, while also refinancing your loan.
Loan Modification Pros And Cons
A loan modification can benefit a struggling homeowner, but it isn't without drawbacks. Take a look at the pros and cons of a loan modification:
Pros
You can potentially lower your monthly payment and interest rate
Loan modifications don't have closing costs
A loan modification can help you avoid foreclosure
Cons
Your credit score will be impacted by a loan modification, unless the modification is related to COVID-19 or a natural disaster
You must show evidence of financial hardship
Modifying a loan is a long process and requires a lot of paperwork
A loan modification can increase your rate and extend your loan term
Modifying a loan can also add escrow to your account and increase your monthly payment amount – and you're responsible for all fees incurred during delinquency.
Refinancing Pros And Cons
Refinancing, too, can have benefits and drawbacks. Check out some of them below.
Pros
You can potentially lower your monthly payment and get a new rate and better terms
You can refinance through a different lender if they offer a better deal
You can take cash out of your equity using a cash-out refinance
You can potentially remove PMI
Cons
Good or excellent credit is usually required for a better rate
Refinancing can involve high closing costs
You're essentially restarting your loan repayment
Refinancing likely won't be an option if you are already behind on payments or if your mortgage is underwater
The Bottom Line
A loan modification and a refinance can both help you out if you're struggling to make your mortgage payments, but one option may be better suited for your situation than the other. Modifying your loan adjusts your current loan so you can more easily afford the payments, while a refinance can grant you a whole new loan with different rates and terms. Review your financial situation and decide which option would best for your needs.
Think a refinance will work for you? You can get the process started today!
Apply for a mortgage today!
Apply online for expert recommendations with real interest rates and payments.
Start Your Application