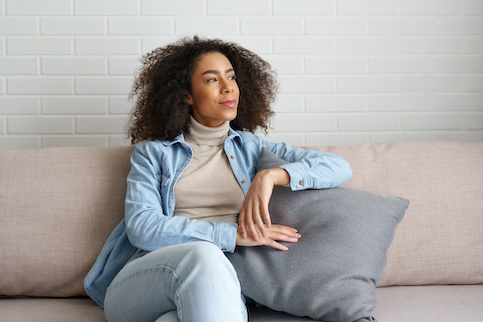 HIRO Mortgage Program 2021: Guidelines, Rates, And Eligibility
Published on February 11, 2021
The High Loan-to-Value Refinance Option (HIRO) is a new mortgage refinance program for homeowners with low equity in their homes. The program is administered by Fannie Mae, one of the two leading government-sponsored enterprises that purchase conventional mortgages from lenders after closing.
In 2018, HIRO and Freddie Mac Enhanced Relief Refinance (FMERR), replaced HARP as the primary refinancing option for borrowers who may have owed more on their home than it was worth. Both HIRO and FMERR help low-equity homeowners refinance to take advantage of current, historically low interest rates.
What Is The HIRO Program?
The HIRO program allows homeowners who meet their eligibility requirements to refinance, even if they owe more than 97% of their home's value, depending on how the home is occupied. In comparison, most programs require homeowners to have equity in their homes before they can refinance.
And this is important because a report from ATTOM Data Solutions showed that 3.5 million homes were seriously underwater. In 2019, one in 16 homeowners had a mortgage loan balance that is at least 25% higher than their home's market value.
When you're underwater on your home, you owe more on the mortgage than the home is actually worth. Underwater borrowers are at higher risk of foreclosure and often have difficulty refinancing.
And unfortunately, many of these borrowers find themselves trapped in a high-interest mortgage with no option to take advantage of today's lower rates. So these are exactly the type of borrowers who stand to benefit the most from the HIRO program.
How Does The HIRO Program Work?
Even though home prices have rebounded since the Great Recession, the recovery hasn't been even across the U.S. In fact, many homeowners have found that the value of their homes has actually decreased.
Most loan options have a maximum LTV that you have to stay under in order to qualify. In the case of HIRO, there are minimum LTV ratios in order to qualify.
Minimum LTV Ratios For High LTV Refinance
The HIRO program is designed for borrowers that live in areas that haven't seen substantial property value increases. For that reason, you won't qualify for the program if you have too much equity in your home.
Here is a chart showing the minimum LTV ratios to qualify:
| | | |
| --- | --- | --- |
| Type of Residence | Units | LTV Required |
| Primary | 1 unit | 97.01% or higher |
| | 2 units | 85.01% or higher |
| | 3 – 4 units | 75.01% or higher |
| Second home | 1 unit | 90.01% or higher |
| Investment property | 1 – 4 units | 75.01% or higher |
Apply for a Mortgage with Quicken Loans®
Call our Home Loans Experts at (800) 251-9080 to begin your mortgage application, or apply online to review your loan options.
Start Your Application
Who Qualifies For The High LTV Refinance Option?
The HIRO mortgage program was designed to help a specific group of people, so not everyone will qualify. If you're interested in applying, you'll need to meet the following requirements:
You must have a mortgage owned by Fannie Mae. If you're not sure who backs your loan, you can use this lookup tool offered by Fannie Mae.

The loan must have originated on or after Oct. 1, 2017

At least 15 months must have passed on the loan. For instance, if the loan originated on Oct. 1, 2017, it won't become eligible until Jan. 1, 2019.

You haven't made any payments more than 30 days late in the last 6 months of the loan.

You've only made one payment that was more than 30 days late during the previous 12 months of the loan.

There are no delinquencies greater than 30 days.

You haven't previously taken advantage of the HARP relief program on this loan.
The Homeowner Must Benefit From The Refinance
To qualify for the HIRO program, homeowners must show that they will significantly benefit from refinancing. You can prove this is one of the following ways:
Your monthly principal and interest payments will be reduced

You'll have a lower interest rate overall

Shorter amortization term

You'll gain a more stable mortgage product, like trading in an adjustable rate mortgage for a fixed rate mortgage
High LTV Refinance Option FAQs
Here are some of the most commonly asked questions regarding LTV refinancing options:
Will I Need To Go Through The Application Process Again?
Yes. There's an application process with a credit check, bank statements, and debt-to-income ratio (DTI) evaluation. Your Home Loan Expert will be able to walk you through the process based on your situation.
Will I Need Another Appraisal?
This varies, but potential applicants don't need to worry about a low appraisal value because it will only increase your LTV, and there is no maximum LTV. Additionally, if you have too much equity to qualify under this program, you may qualify under standard refinance options.
Will I Need To Purchase Mortgage Insurance?
Your current mortgage insurance will be carried over from the existing mortgage. And if your current mortgage doesn't require mortgage insurance, none will be needed on the new loan.
What If Another Investor Owns My Mortgage?
When you check to see who backs your mortgage, you may find that Freddie Mac holds it. You can find this out by using Freddie Mac's lookup tool. In this case, you can apply for FMERR. Fortunately, FMERR has very similar guidelines and eligibility requirements as the HIRO program.
If you have an FHA loan, you may be able to qualify through an FHA Streamline if you're underwater on your mortgage. If you have a VA loan on the other hand, a VA Interest Rate Reduction Refinance Loan (IRRRL), also called a VA Streamline, may be right for you.
Summary: HIRO Helps You Lower Your Mortgage Payments
The HIRO program offers numerous benefits for borrowers with Fannie Mae loans who are currently underwater on their mortgage. Qualifying could help you reduce your interest rate, which means you'll pay less money every month. It could also help you lower the principal, so you pay less over the life of the loan.
Not everyone will qualify, so you'll want to check the program guidelines carefully. Start by verifying which investor backs your mortgage, and then check to see that you meet the other guidelines. Even if you don't qualify for this option, you may have others. Speak with a Home Loan Expert.
Ready to see your options? Get started online! To learn more valuable tips for homeowners, be sure to check out our Learning Center.
Apply for a Mortgage with Quicken Loans®
Call our Home Loans Experts at (800) 251-9080 to begin your mortgage application, or apply online to review your loan options.
Start Your Application