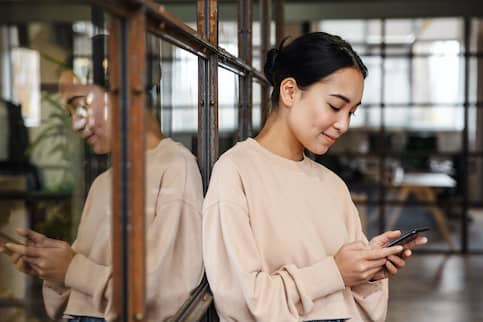 How Much Is A Condo, And Are They Worth The Price?
Published on October 5, 2023
You're ready to buy a home, but you're not sure if a condo is worth the price tag – or if it's the right fit for you and your family. While you're likely considering a host of factors, we're here to help you look at the varying costs that come with buying a condo. These costs might sway your decision about whether owning a condominium is the better choice for you versus another type of home.
Let's break down typical condo costs together so you can decide if this property type fits your budget.
How Much Does A Condo Cost?
As of June 2023, the sale price for an average condo was $361,600, according to the National Association of REALTORS® (NAR). Of course, the price for a condo in your area will largely depend on your local real estate market, the community it's located in and the square footage of the unit.
The other largest determining cost factor for a condo is the cost of living in the city where it's located. For example, a condo in Manhattan will likely cost much more than a similar unit in St. Louis. That's because the cost of living in Manhattan is 167.7%% higher than it is in St. Louis.
Home Prices Of Condos Vs. Detached Single-Family Houses
Condo homeownership is popular for many reasons, one of which is that they tend to come with a lower purchase price than detached single-family homes. The NAR reported that the median price of an existing single-family home stood at $416,000 in June 2023. That means an average single-family home was $54,400 more than the average purchase price for a condo ($361,600) – a difference of about 15%.
It's important to remember that the cost to buy a home has been much higher in the last few years compared to previous ones. These changes are due to a shortage of supply and fluctuating mortgage rates. Many first-time home buyers are skipping renting and are ready to purchase their first home. If you're a renter, you might look at these stats and seriously consider becoming a condo owner.
The purchase price is just the first factor you should consider when debating the costs of a single-family home (or any property type, for that matter) versus the price tag of a condo. Another factor to consider is the monthly costs of condo ownership that are not included in your mortgage payment.
How Much Does A Condo Cost Per Month?
Just like any type of house, condos require upkeep and maintenance, but there are some additional costs homeowners will have to pay. Let's take a closer look at some of the monthly fees and expenses you could incur when owning a condo.
Condo Fees
Living in a condo community is a popular choice for many buyers because they want to take advantage of high-end amenities, such as pools, tennis courts, fitness centers and outdoor entertaining spaces. However, there is a cost associated with these shared areas.
Condo fees are monthly charges paid by residents that help cover the maintenance costs of the amenities. If you're interested in finding a community that includes a lot of perks, you might be required to pay high monthly condo fees.
While condo fees are sometimes confused with homeowners association (HOA) fees, they aren't the same thing. In fact, not all condo communities have owners associations, but the majority of condominiums will come with condo fees.
The median monthly condo fee in the U.S. was $290 in 2020, according to the Census Bureau's American Community Survey data. But since individual communities determine what their monthly condo fees include, this cost can vary widely depending on where you live.
HOA Fees
Other important costs that come with owning a condo are condo association fees, better known as HOA fees. This is a regular charge you pay, usually monthly, to cover what could be a long list of costs. This could include your building's snow removal services and its lawn care, as well as city services such as garbage pickup, water and sewage.
The cost of this fee will vary, but you can get a general idea of what you might expect to pay by looking at what other states pay. For example, the average HOA fee is more than $300 per month, but in New York City, you could have fees as high as $570 per month.
When it comes to HOA fees, it really depends on the condo you pick. Some charge more because they have more expenses to take care of, while others charge less because they aren't doing much around the property. Make sure to do your research on how much you'll be adding to your monthly expenses due to HOA fees.
Special Assessments
You might get hit with a special assessment when owning a condo. Your condo development's homeowners association will charge this fee if the development needs extra money to take on a major repair, such as replacing an aging roof or repairing a damaged swimming pool.
Associations are supposed to build a reserve fund for emergency repairs, but some repairs are so major that the reserve fund can't cover them. When your homeowners association charges a special assessment, you'll have to pay additional money each month to pay your share of the development's repair work.
Condo owners can't always predict when major repairs might be on the horizon, nor the assessments that come with them. But Melissa Assael, a broker with the Syosset, New York, office of Douglas Elliman Real Estate, says that they can prepare for the possibility of future assessments by asking the right questions before buying into a condo development.
"Ask about major projects," Assael says. "When were they last updated, and are they expected to be improved in the future? This would include items like roofs, roads, clubhouses and major landscape renovations."
Whether you're purchasing a condo or a single-family house, it's always important to ask questions before signing your name. You never know what might come up – and if you're faced with extra expenses, you'll want to know about them before purchasing the home.
Maintenance Costs
When calculating the costs of buying a condo, it's important to consider maintenance costs as well. It doesn't necessarily matter if the building is new or old – maintenance costs can show up when you least expect it. Saving for emergency repairs, like a burst pipe, leaking appliances or broken heating and air conditioning units, is always a smart idea.
It's also a good idea to set aside 1% – 4% of your home's value each year for maintenance expenses. If your community is older, consider saving for the higher side of that range.
Thankfully, maintaining a condo is going to cost less than other types of houses. How much less will depend on the amount of life left in your unit's furnace, air conditioner, dishwasher and other mechanicals, because you're typically responsible for everything located on the inside of the unit.
Homeowners Insurance Premiums
When you buy a condo, you'll have to purchase homeowners insurance if you're financing your purchase with a home loan. Lenders won't give you a mortgage if you don't first purchase insurance.
Your condo building will have its own insurance policy covering the development's common areas. You'll help cover the costs of this through your monthly HOA fees. But you'll also have to take out a homeowners insurance policy for your individual condo unit, which will protect you if your own unit is damaged or items from it are stolen.
The cost of an individual condo insurance policy will vary, but it tends to be less than a policy covering a single-family home. This is because you're protecting a smaller space with condo insurance, and you're not insuring the exterior of your unit.
The average cost of a condo insurance policy was $512 per year in 2022, according to the National Association of Insurance Commissioners, but keep in mind that policy costs will vary quite a bit depending on your area of the country.
Property Taxes
You'll also have to pay property taxes whether you're buying a single-family home or a condo. Glenn Carter, real estate investor and owner of Condo.Capital, said that the property taxes are generally the same for a condo costing $200,000 and a single-family home at the same price.
This isn't always the case, though, depending on where you're located. Certain neighborhoods may have higher property taxes. You would pay more each year for a condo in one of those particularly valuable parts of town than you would for a single-family home in a less desirable area where property taxes tend to be lower.
It's important for condo owners to know that they might face a big tax increase if the condo's developer was previously granted a tax break that's scheduled to end. This is why it's best to ask any tax questions you may have before owning a condo.
Philip Askeroth, co-founder of the Brooklyn-based online for-sale-by-owner network REALICITY, said that buyers considering condos should do their research on property taxes to make sure that what they pay isn't scheduled to jump anytime soon.
"Do you have a good understanding of your annual property taxes?" Askeroth asks. "Building developers are often granted tax abatements that lower taxes for a predetermined time, 5, 10 or even 20 years. If the condo you are considering has a tax abatement, your taxes will gradually increase every year."
Is A Condo Worth The Investment?
Although condos can come with more monthly fees than a detached single-family home, that doesn't mean they can't be worth the cost. Their lower purchase prices, extra amenities and attractive urban locations can make them a great option for many buyers.
Nonetheless, determining whether a condo is the right investment for you will depend on your needs and desired lifestyle. If you travel frequently, for example, you may find that a condo is a better fit because it's not your responsibility to maintain it. On the other hand, if you have kids, you might decide that owning a single-family home is better for you, since they can allow you and your family more space or even a backyard to play in.
The Bottom Line: The Costs Of Owning A Condo Depends On The Property
Ultimately, the cost of owning a condo will depend on a number of factors, including where you live, the amenities the community offers and the current real estate market. But, it's important to know the costs of owning different types of houses before beginning your home buying journey. If you've decided a condo is right for you, start the mortgage approval process today and find out what rates and terms you can qualify for.
See What You Qualify For
You can get a real, customizable mortgage solution based on your unique financial situation.
Get Started