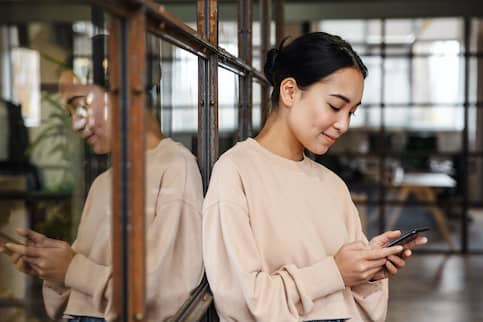 Which Costs More: Condos Or Single-Family Homes?
Published on November 20, 2019
You're ready to buy a house but not sure whether a condo or single-family home would be a better fit.
While you're considering a host of factors – the size of your family, your lifestyle, how much you love or hate yardwork – you should also look at the varying costs that come with buying and maintaining single-family homes versus condos.
These costs might help sway you toward one property type or the other.
Purchase Price
Single-family homes tend to be more expensive than condos. The National Association of REALTORS®reported that the median price of an existing single-family home stood at $275,100 in September 2019. The association also said that the median price of an existing condo unit was $248,600 the same month, $26,500 less – a difference of more than 10%.
However, the purchase price is just the first factor you should consider when debating the costs of single-family homes and condos.
Homeowners Association Fees And Assessments
The most important additional costs that come with owning a condo are homeowners association fees, better known as HOA fees. This is a regular charge you pay, usually monthly, to cover such costs as the maintenance of your condo's common areas, your building's snow removal services and its lawn care. The HOA fee also often covers city services such as garbage pickup, water and sewage.
The cost of this fee will vary, but you can get a general idea of what you might expect to pay by looking at some government data. The U.S. Census Bureau's American Housing Survey was last conducted in 2017. Roughly 121.56 million housing units gave estimates on their housing costs. Of those, about 18.1 million units reported paying something for HOA or condo association fees, with an estimated 15.86 million reporting on costs.
While almost 7 million households paid less than $50 in these monthly fees, there's quite a wide range. While the next most common range was $50 – $99, after that, homeowners in the third most populous group paid $200 – $299. At the high end, 943,000 of those surveyed reported monthly HOA fees of $500 or more.
You might also get hit with a special assessment. Your condo development's homeowners association will charge this fee if the development needs extra money to take on a major repair, such as replacing an aging roof or repairing a damaged swimming pool. Associations are supposed to build a reserve fund for emergency repairs, but some repairs are so major that the reserve fund can't cover them.
When your homeowners association charges a special assessment, you'll have to pay additional money each month to pay your share of the development's repair work.
Condo owners can't always predict when major repairs – and the assessments that come with them – might be on the horizon. But Melissa Assael, a broker with the Syosset, N.Y., office of Douglas Elliman Real Estate, says that they can prepare for the possibility of future assessments by asking the right questions before buying into a condo development.
"Ask about major projects," Assael says. "When were they last updated, and are they expected to be improved in the future? This would include items like roofs, roads, clubhouses and major landscape renovations."
Apply for a Mortgage with Quicken Loans®
Call our Home Loans Experts at (800) 251-9080 to begin your mortgage application, or apply online to review your loan options.
Start Your Application
Maintenance
Michael Kelczewski, a real estate agent with Brandywine Fine Properties/Sotheby's International Realty in Wilmington, Del., said that owners need to consider maintenance costs, too, when calculating the costs of buying a condo or single-family home.
"Owning a single-family home requires a total maintenance or repair liability," Kelczewski says. "An owner is wise to save to compensate for emergency repairs, a leaking roof or a burst pipe."
It's a good idea to set aside 1% – 3% of your home's value each year for maintenance expenses. If your home is older, consider saving for the higher side of that range.
Maintaining a condo is going to cost less, although how much less will depend on the amount of life left in your unit's furnace, air conditioner, dishwasher and other mechanicals because you're typically responsible for everything located on the inside of the unit.
Homeowners Insurance
Whether you buy a condo or a single-family home, you'll have to purchase homeowners insurance if you're financing your purchase with a home loan. Lenders won't give you a mortgage if you don't first purchase insurance.
How much you pay to insure a single-family home depends on its location, size, age and amenities.
Your condo building will have its own insurance policy covering the development's common areas. You'll help cover the costs of this through your monthly HOA fees. But you'll also have to take out a homeowners insurance policy for your individual condo unit, which will protect you if your own unit is damaged or items from it are stolen.
The cost of an individual condo insurance policy will vary, but it tends to be less costly than a policy covering a single-family home. This makes sense: You're protecting a smaller space with condo insurance, and you're not protecting the exterior of your unit.
The average cost of a condo insurance policy is $478 per year, according to financial website ValuePenguin, while homeowners insurance costs an average of $1,083 per year. However, these costs will vary quite a bit depending on your area of the country, the size of the home or condo and even your credit score.
Property Taxes
You'll have to pay property taxes whether you're buying a single-family home or a condo. Glenn Carter, real estate investor and owner of Condo.Capital, said that the property taxes are generally the same for a condo costing $200,000 and a single-family home at the same price.
But this isn't always the case. Certain areas of a community might have higher property taxes, meaning you might pay more each year for a condo in a particularly valuable part of town than you would for a single-family home in an area where property taxes tend to be lower.
Condo owners, though, might face a big tax increase if the condo's developer was granted a tax break that's scheduled to end.
Philip Askeroth, co-founder of Brooklyn, N.Y.-based online for-sale-by-owner network REALICITY, said that buyers considering condos should do their research on property taxes to make sure that what they pay isn't scheduled to jump anytime soon.
"Do you have a good understanding of your annual property taxes?" Askeroth says. "Building developers are often granted tax abatements that lower taxes for a predetermined time, 5, 10 or even 20 years. If the condo you are considering has a tax abatement, your taxes will gradually increase every year."
While it's important to consider the possible costs of a condo or single-family home, there are other factors that might make one type of home the right choice for you.
For Daniel Gyomory, a real estate agent with Keller Williams in Novi, Mich., sometimes assessments, maintenance costs and property taxes aren't the most important reason for choosing a condo or single-family home.
"I find that it usually comes down to the lifestyle of the buyers," Gyomory says. "If they travel a lot and aren't home too often, they tend to like a condo because there are more things taken care of for them. If it's a younger family with children, they tend to want a single-family home, so they have a backyard and a little more space. It just depends on what they're looking for and trying to accomplish with their new home."
Whether a condo or single-family home is right is ultimately up to you, but now you should have a better idea of the factors involved in the decision. You can get started online with Rocket Mortgage® by Quicken Loans® or give us a call at (800) 785-4788
Apply for a Mortgage with Quicken Loans®
Call our Home Loans Experts at (800) 251-9080 to begin your mortgage application, or apply online to review your loan options.
Start Your Application