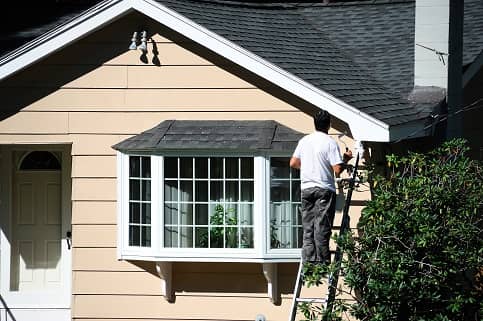 How Much Does It Cost To Flip A House? 3 Budgeting Tips
Spending $50,000 to make $100,000 may sound like a deal. However, flipping homes requires accurate cost estimation, not to mention plenty of hard work. In addition, you must account for the purchase price, home repair costs and sale costs when flipping houses. As a result, you can turn a healthy profit with each project, although you might not double your money with every home.
If you're wondering, "how much does it cost to flip a house?", about 10% of your purchase price is a reasonable estimation of costs. However, numerous factors can influence this figure.
What Is The Average Cost To Flip A House?
The average cost of flipping a house depends on the property type, location and the extent of the renovations. As mentioned above, investors should expect to spend around 10% of a home's purchase price to flip a property. For example, say you buy a house for $150,000 and want to flip it for $300,000. As a result, it's wise to allocate at least $15,000 for the costs of flipping. It's important to remember that this is just a general rule of thumb.
To determine how much money they'll need overall, investors must add up the cost to finance and rehab the home, as well as carrying costs and other related expenses.
See What You Qualify For
Congratulations! Based on the information you have provided, you are eligible to continue your home loan process online with Rocket Mortgage.
If a sign-in page does not automatically pop up in a new tab, click here
What Goes Into The Cost Of Flipping A House
If you're interested in investing in real estate, it's best to understand what goes into the cost of flipping a house. Here's a handy list to use to get an accurate cost estimate.
Purchase Price
The purchase price is a primary driver for the total costs of flipping a house because it's usually the highest cost. As a result, it's crucial to keep this cost low by targeting low-priced homes. For example, you might look in neighborhoods with lower prices than the surrounding areas or focus on foreclosed houses. Keep in mind that, even if you finance the purchase, you must make a down payment on the home. Since this is an investment property, you'll likely need to put down 15% — 20% depending on your credit and other factors.
Closing Costs
Remember, closing costs are part of flipping a house as they are with buying a primary residence – if you're financing the purchase. Closing costs typically run between 3% and 6% of the purchase price. These fees include the appraisal, title search, lender fees, attorney fees. So, a conservative budget will plan for closing costs of 5% to 6% to prevent an overage.
Taxes
Likewise, buying a house means paying state and local property taxes. Your municipality will apply a specific percentage to the home's value to charge property taxes. Specifically, property taxes range from 0.28% to 2.49% of the home's assessed value, depending on your state and locality.
Rehab Costs
Flips involve rehab and renovation costs. In other words, you're buying a fixer-upper, so you'll deal with the following costs:
Building materials: From bricks to countertops, each repair requires specific materials. These become part of your cost/benefit calculation when flipping. For instance, if you're repairing the roof, you can choose between asphalt composite shingles, which are usually cheaper, or membrane roofing, which costs more but can last longer.
Cosmetic materials: Likewise, cosmetic materials will influence your rehab budget. For example, putting in kitchen cupboards with wood veneers instead of solid wood cupboards can reduce costs without affecting your sale price.
Professional labor: While flipping is generally more profitable if you do the work yourself, you might need to outsource high-skill jobs, such as redoing electric wiring. Fortunately, you can hire a contractor to complete the job satisfactorily. Doing so adds to your rehab costs but is indispensable for specific kinds of work.
Carrying Costs
Carrying costs are the expenses necessary to keep a property before selling. For example, flipping a house means paying the mortgage, taxes, utilities, insurance and HOA fees until the house sells.
Marketing And Selling Costs
Selling the home incurs expenses as well. Your selling costs will include the real estate commissions, usually 6% of the purchase price. So, selling a house for $300,000 means subtracting $18,000 from your profits to pay the real estate agents who facilitated the deal.
The Bottom Line: Flipping Houses Can Be A Worthwhile Investment If Calculated Correctly
Flipping a house means paying around 10% of the purchase price for repair and sale costs. However, if your flipping efforts get pricier, keeping your total costs under 70% of your after-repair value is a good rule of thumb. Likewise, reducing your purchase price, repair expenses and selling fees can improve your profits.
Remember, you can use loan products other than conventional mortgages to finance flipping. For example, a home improvement loan, personal loan or crowdfunding can provide the cash you need while minimizing costs. So if you're on the road toward your first flip, start your mortgage application process today to secure your financing and maximize ROI.