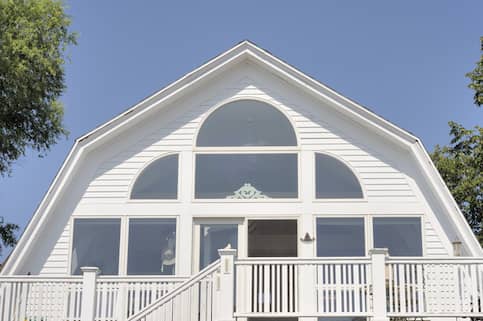 What Is A Barndominium And Should You Build One?
Published on April 5, 2023
Barndominiums are alternatives to traditional homes that, like tiny homes, can be viable options for homeowners looking for a customizable space. Given the widespread housing shortage, potential homeowners are looking for creative housing solutions that suit their needs and lifestyles.
Though the idea of a barndominium isn't new, the current resurgence in their popularity started after the HGTV show "Fixer Upper" featured a barn renovation in Waco, Texas. Barndominiums are typically designed for and by homeowners. If you're thinking of buying a house but can't quite seem to find the right place to live, work and play, a barndominium may be the right fit.
Is the barndominium life for you? We'll take a closer look at what a barndominium is, the pros and cons of living in one, the costs involved and what financing options are available.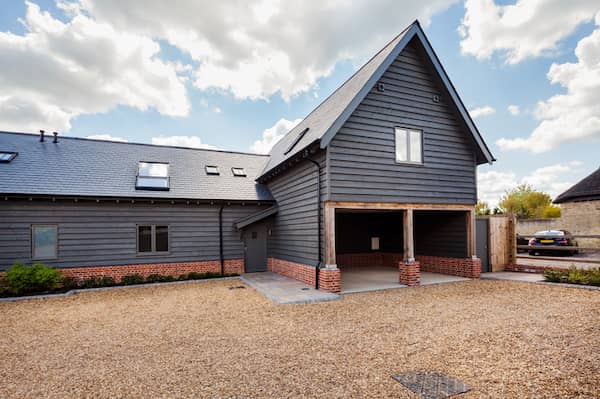 What Is A Barndominium?
A barndominium (sometimes called a "barndo") is a multipurpose living space, usually a steel-frame building, that serves as both a home and a barn, workshop or another indoor workspace. The name comes from combining "barn" and "condominium." Steel-building barndos are most commonly found in Southern and Midwestern states and are mainly built in rural areas with fewer zoning regulations.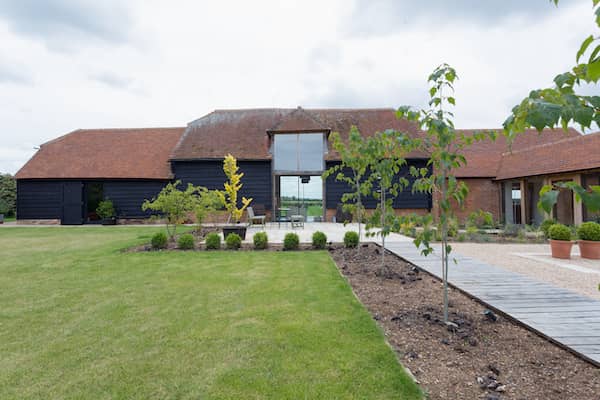 See What You Qualify For
Congratulations! Based on the information you have provided, you are eligible to continue your home loan process online with Rocket Mortgage.
If a sign-in page does not automatically pop up in a new tab, click here
The History Of Barndominiums
The idea of a barn with living quarters isn't a recent innovation. Neither is a barn conversion where all or part of a barn is renovated into a home. You may also hear of wood or stone barndominiums. For centuries, homeowners who needed to be close by to care for horses or other livestock lived in these structures. Today's homeowners may choose to live in these spaces because of their historical or aesthetic appeal.
For the most part, the term "barndominium" is now used to refer to steel-frame buildings, many of which come in ready-to-assemble kits.
A barndominium's potential uses are wide-ranging. From traditional barns to machine shops and even plane hangars, homeowners can customize their barndominiums for all types of uses.
Let's take a look at some of the pros and cons of living in a barndo to help you decide whether it's right for you.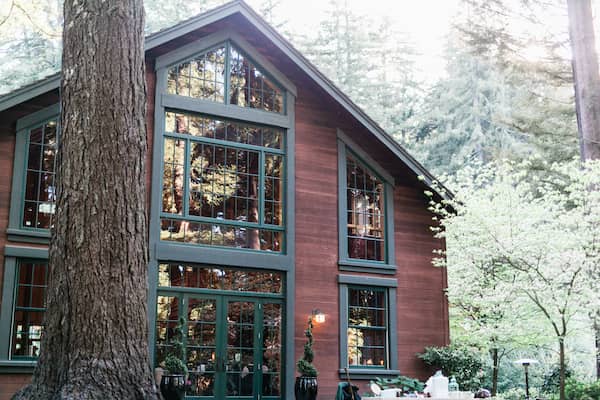 The Pros And Cons Of Barndominium Homes
Deciding to build a barndominium is a big commitment. Let's take a look at some of the pros and cons of investing in a barndo.
Barndominium Pros
There are a lot of upsides to living in a barndominium that may appeal to your sensibilities. Here are some pros:
Energy-efficient:

Barndominiums can be great for your utility bill. Blown insulation and energy-efficient windows are just some features that make barndominiums energy-efficient homes.

Customizable:

The open floor plan you get with a steel-frame barndo means you can customize your living space and workspace to the max. The external steel frame means more options for easier build-outs.

Affordable:

The availability of barndominium kits and the cost they save on labor mean you might save big compared to building a traditional home. You may be able to cut costs even more if you're a contractor or an experienced DIYer.

Durable:

The metal exterior of a barndo is great for durability and holds up well to all manner of wear and tear. Unlike traditional wood or stone buildings, metal barndominiums require less upkeep and repair.

Stylish:

The interior design is all up to you. That means you can pick any decorating style that appeals to you.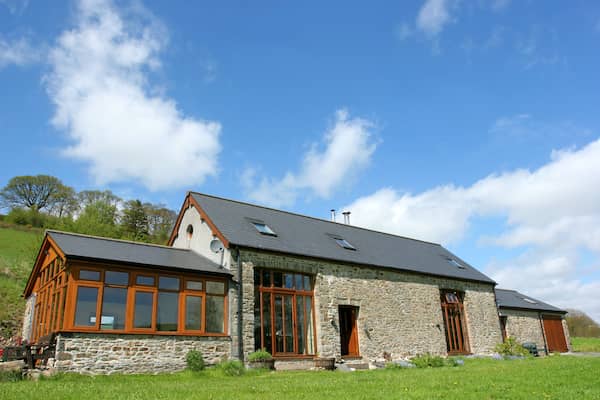 Barndominium Cons
Building your dream barndominium might feel like the best-case scenario. But consider these potential challenges before you commit:
Noisy:

Since barndominiums typically have metal roofs, you might find that the sound of rain on steel or amplified noises from the outside aren't for you.

Challenging to finance:

Just like other nontraditional home types, lenders aren't always familiar with them. This can make it more challenging to get a traditional mortgage.

Zoning restrictions:

You'll need to check zoning laws carefully before you start construction on a barndominium. Generally, rural areas with fewer regulations are preferred for barndo construction.

Harder to resell:

Since barndos are so customizable, finding the perfect buyer for your barndo might pose a challenge. And there may be a smaller pool of home buyers interested in purchasing barndominiums.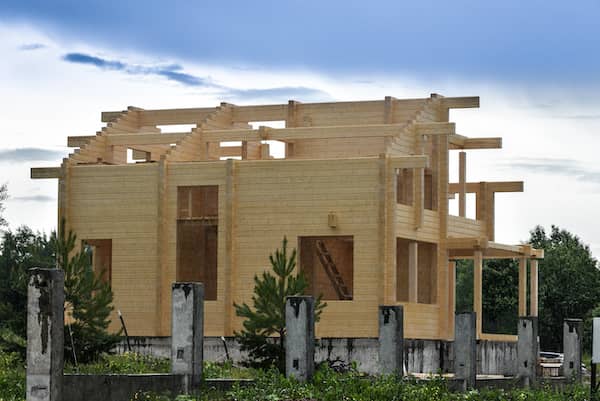 How Much Does It Cost To Build A Barndominium?
Including the land, the average cost to build a barndominium is around $300,000. Barndominium costs will vary based on materials, customization, location and the cost of labor. Barndominium kits usually cost around $25 – $100 per square foot. But once you factor in customization, the cost of the land and miscellaneous costs, the price per square foot runs closer to $100 – $150. If you plan on keeping the construction simple, barndominiums can start as low as $120,000.
If the numbers seem a bit on the high side, keep in mind that the cost of building materials increased in 2022 and continued to rise in 2023. The increases are affecting all new construction, raising prices by 5% – 10% with added shipping delays.
To keep things in perspective, the cost to build a traditional house per square foot is approximately $50 – $400. While you may not save much on the cost of materials, barndominiums do substantially cut down on the cost of labor.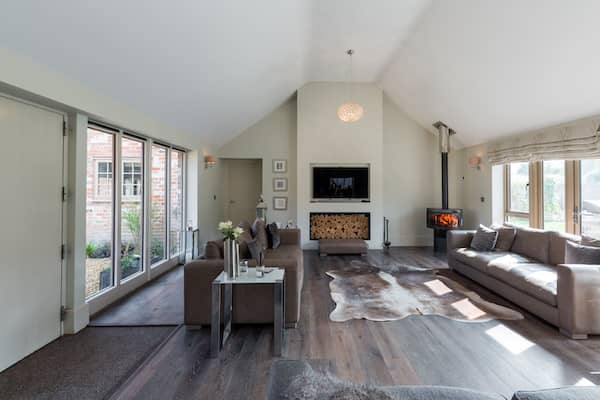 Financing Options For Building Your Dream Barndominium
Getting traditional financing for a barndominium can be challenging, but you've got options. Let's take a look at some of the ways you could pay for your new barn-home hybrid:
Personal loan: It may be possible to use a personal loan to fund all or part of your barndominium. Keep in mind that you may pay a higher interest rate than other funding types.

Home equity loan: If you want to build a barndo on your primary or secondary property and have enough home equity, you may be able to secure the funds with a home equity loan. A home equity loan is secured by your property and often comes with lower interest rates.

USDA loan: This option can be challenging because of USDA requirements, but depending on your location, you may be able to use a USDA home loan to fund your barndominium.

Local

construction loan: In locations where barndominiums are popular, you may be able to get a steel-frame home construction loan as long as your barndominium meets specific criteria.

Manufacturer financing:

Depending on the company, the makers of some barndo kits partner with lenders that offer viable financing options.
The Bottom Line
If customization is essential to you as a homeowner, barndominiums may be the way to go. These cost-effective homes could serve a dual purpose on your property, especially if you need a large, flexible floor plan.
The interior and exterior of a barndominium are customized to suit your taste and style. Whether you want to be close to your animals or you're setting up your workshop, there are numerous potential uses for a barndominium.
Can't decide whether building a barndominium or buying a new home is right for you? Read up on whether you should build or buy a house.
Get the cash you need for your next project.
Rocket LoansSM makes getting a personal loan fast and easy.
Apply Now