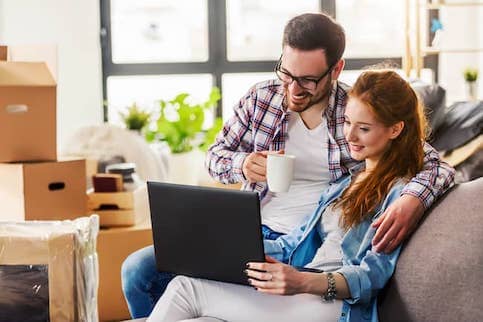 What Is a First-Lien HELOC?
Published on January 26, 2007
Editor's note: At this time, Quicken Loans no longer offers home-equity lines of credit (HELOCs).
To understand what benefits a "first-lien HELOC" offers, it's important to know first what it is. A first-lien HELOC is basically a home equity line of credit (HELOC) in the first lien (or first mortgage) position. Confused? Let us explain.
Normally, a home equity line of credit is considered a second mortgage. And you can't have a second mortgage without a first. So, let's say you have a home worth $100,000 that you obtained with a traditional first mortgage. You've paid off $75,000 of the principal on that mortgage and you owe $25,000 (in principal). If you got a home equity line of credit, you could use the money you get from the HELOC to pay off the first mortgage. You no longer have a first mortgage, so the HELOC then becomes your first lien.
When you make a mortgage payment, you're paying two basic things: principal and interest. Principal is the amount you borrowed in the first place and the interest is the fee charged by the lender for borrowing the money. There is an inverse relationship between how much interest you pay to how much principal you pay toward your mortgage. In the beginning of your loan term, your mortgage payment is mostly interest and very little principal. As the loan term progresses, you pay increasingly less interest and more principal until toward the end of your loan term when your mortgage payment is mostly principal and very little interest.
Why Get a First-Lien HELOC?
Understanding all that, a first-lien HELOC can be very useful.
Let's say you have a traditional 30-year fixed-rate mortgage that you've been paying faithfully for 25 years. You may know by now that mortgage interest is usually tax-deductible*. But now you're in the later stages of your mortgage where you're paying very little mortgage interest, as we just explained. So trying to deduct the interest from your taxes isn't offering any real benefits at this point. If you were to get a home equity line of credit, you could use the HELOC to pay off your 30-year fixed and the HELOC becomes your first mortgage, or first lien. Now you're at the beginning with your new mortgage and you can deduct more mortgage interest again.
Of course, you could also get a first-lien HELOC if you've paid off your house and own it outright.
Either way, now you have a mortgage that works like a credit card in that you can draw from the account at any time and pay it back if and when you draw. Having this kind of flexibility can come in handy if you need to draw from it to make ongoing home improvements and have to pay several contractors; if you have a child who's getting ready for college and you need to pay their tuition and other college expenses; or if you are thinking about buying that fishing boat you've always wanted and have to make payments on that.
Remember, it's better to pay for these sorts of big expenses with the money from your home equity line rather than with your credit card because you get a better interest rate on the money you borrow and the interest on your mortgage is usually tax-deductible whereas the interest on your credit card is not. Plus, HELOCs are tied to short-term adjustable rates which are usually lower than long-term fixed rates, so you could be getting a very good rate on a first-lien HELOC.
First-lien HELOCs provide homeowners with flexibility, liquidity, great tax advantages and a low interest rate. While we don't offer home-equity lines at this time, we can help you take a look at a cash-out refinance, accomplishing similar benefits.
*Please check with your tax advisor.
See What You Qualify For
Congratulations! Based on the information you have provided, you are eligible to continue your home loan process online with Rocket Mortgage.
If a sign-in page does not automatically pop up in a new tab, click here