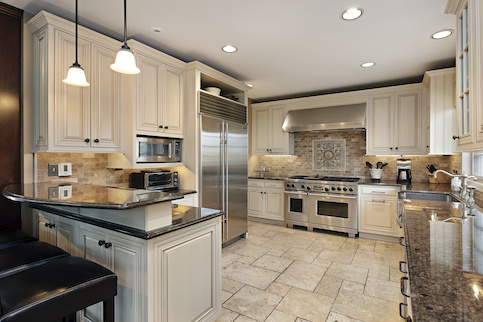 Select Home Warranty: Latest Reviews
Published on October 19, 2020
Disclosure: This post contains affiliate links, which means we receive a commission if you click a link and purchase something that we have recommended. Please check out our disclosure policy for more details.
Homeownership is a great way to pass on wealth to the next generation. Among the downsides, though, is the fact that you're responsible for the maintenance. Even the best appliances have limits to their life expectancy. That's where a home warranty comes in handy.
Companies like Select Home Warranty can offer you some protection from the major system and appliance replacement costs that come up over the course of years and decades lived within a home.
In this article, we'll go over what they do and whether they might be the right choice for you.
What Is Select Home Warranty?
Founded in 2012, Select Home Warranty is a provider of home warranty plans. A home warranty is probably a bit mislabeled because warranties are typically offered by the manufacturers of goods.
A home warranty goes beyond a manufacturer's warranty because it's not tied to a specific device but a class of devices (i.e. all built-in microwaves as opposed to built-in microwaves built by GE). However, like a traditional warranty it covers repair and replacement of parts and appliances that have failed.
Unlike a traditional warranty, a home warranty functions more like insurance. You pay monthly premiums. Between this and service call charges, you are paying something for appliance maintenance. However, the advantage of a home warranty is that you don't have a huge repair or replacement cost when an appliance breaks down. You're limited to the cost of the service call.
What Does Select Home Warranty Cover?
Select Home Warranty offers three warranty plans for homeowners to choose from – Bronze, Gold and Platinum. The following chart breaks down what each plan covers:
| | | | |
| --- | --- | --- | --- |
| Item Coverage | Bronze | Gold | Platinum |
| Clothes washer | Yes | No | Yes |
| Garbage disposal | Yes | No | Yes |
| Refrigerator | Yes | No | Yes |
| Stove/oven | Yes | No | Yes |
| Microwave oven (built-in) | Yes | No | Yes |
| Cooktop | Yes | No | Yes |
| Dishwasher | Yes | No | Yes |
| Clothes dryer | Yes | No | Yes |
| Air-conditioning, cooling | No | Yes | Yes |
| Heating system | No | Yes | Yes |
| Plumbing system | No | Yes | Yes |
| Plumbing stoppage | No | No | Yes |
| Electrical system | No | Yes | Yes |
| Water heater | No | Yes | Yes |
| Ductwork | No | Yes | Yes |
| Garage door opener | No | No | Yes |
| Ceiling fan | No | No | Yes |
| Roof coverage (limited leaks) | Yes | Yes | Yes |

Select Home Warranty representatives tell us they have 50-state coverage for their home warranty offerings, but you should call for info. In terms of pricing, you'll have to get a quote because it depends on things like where you live and the square footage of your home. Make sure you look at the contract for exclusions and limits.
Another thing to be aware of is that you'll be able to obtain higher coverage limits for covered systems and appliances if you can prove that you had regular maintenance checks done on these items going back 3 years. If you don't have these records, it significantly limits the liability of Select Home Warranty under the contract.
On a relative basis, according to other reviews online, Bronze and Gold Plans are about the same price with the Platinum Plan being a few dollars more. The cost of service calls may also depend on how much you choose to pay for monthly premiums
At least as of this writing, all plans appear to have $100 off, with free roof coverage and 2 extra months free with an annual payment. The special may change at various times of the year depending on whether there's a sale going on.
They may also waive the 30-day waiting period that's pretty standard across the industry, as long as you can prove you had existing home warranty coverage with a competitor that you had been paying on prior to making the switch.
It's worth noting that roof leak is also listed under additional coverage options. According to other sites online, this is a 2-month trial deal to whet your appetite and hope you keep it moving forward.
Bronze Plan
The Bronze Plan makes the most sense if you're looking for some basic appliance coverage and would prefer to set aside money in other ways for major systems like electrical and HVAC.
Things like cooktops and stoves are covered under this plan as well as your dishwasher and clothes washer and dryer.
Gold Plan
The Gold Plan is for people who don't care so much about appliance coverage, but they want more major system expenses covered including HVAC, plumbing, electrical and ductwork.
If you want systems and appliances covered, you will have to step up to the platinum plan.
Platinum Plan
The Platinum Plan combines all the system and appliance coverage of the Gold and Bronze plans. It also adds a few extras like coverage for garage door openers and ceiling fans.
The best way to think of this plan is that it's whole-home coverage. If you would prefer to just set money aside on a monthly or yearly basis for coverage rather than having the big benefits when one of your appliances or HVAC breaks down, this is a decent way of going about it.
Additional Coverage Options
Like many of these companies, Select Home Warranty offers several additional coverage options for a fee. In order to make sure you can be covered, it's best to ask about these upfront, but you have 30 days after the signing of your initial contract to purchase the bonus coverage. Here's a list:
Plumbing and lighting fixtures
Limited roof leak
Pool/spa equipment
Well pump
Sump pump
Central vacuum
Second refrigerator
Standalone freezer
Lawn sprinkler system
Septic system
Refrigerator's ice maker
As with other parts of the contract, be aware of what's covered and what's excluded in these categories. For instance, this isn't meant to cover standalone ice makers.
Select Home Warranty Reviews
When you're evaluating home warranty companies, or anything really, it's good to get an idea of the reviews for the company. Let's do a brief roundup from around the web.
Consumer Affairs
Consumer Affairs gives Select Home Warranty about 4.3 stars out of five. Of those, the great majority of consumer reviews are five stars. Among the positive attributes the site notes are the fact that the fees charged for both monthly premiums and service calls (which function as a deductible) are slightly lower than the industry average.
Consumer Affairs also likes that they offer a number of additional coverage options for a fee. These additional coverage options look comparable to competitors, but be sure to check out the terms because some companies offer certain additional services and some companies offer others. There is no standard when it comes to this add-on coverage.
The Balance
One really cool thing pointed out in the longform review done by The Balance is that Select Home Warranty stands behind repairs for up to 90 days. Many competitors stand by a shorter time frame.
Meanwhile, they do say it's important to note the exclusions that exist within the coverage terms. This is true for any home warranty or insurance provider. It never hurts to do a thorough read of the contract.
Investopedia
Writing for Investopedia, Sarah Li Cain says that the positives are that customers can get a discount and a couple of months free if paying annually. The downside is that at least in the sample contract online, there's not really an estimate on pricing for service calls.
That's going to depend heavily on the cost of repair and replacement services in your area. Finally, you can be charged separately for each issue on the service call. This drives home the fact that you should think of the service call fee as less of a call fee and more of an insurance deductible that's separately applied to each coverage item.
U.S. News
U.S. News likes the fact that there's coverage for clothes washers and dryers as well as garbage disposals. On the downside, they don't cover certain things that other companies do like whirlpool bathtubs and exhaust fans.
The overall rating is 3.9 out of five stars. They point out that the roof leak coverage doesn't cover mold or components that have suffered water damage in the case of a plumbing leak, so it's important to mitigate as soon as possible. Homeowners insurance may cover things like mold and mildew.
How Select Home Warranty Stacks Up Against The Competition
No matter how good your reviews are, they don't mean anything if your competition is better. So how does Select Home Warranty measure up?
Select Home Warranty Vs. Amazon Home Warranty
Amazon Home Warranty is slightly higher than Select Home Warranty and charges higher service fees. Amazon Home Warranty (not affiliated with the popular e-commerce website) is the only company that I've seen covers a wine refrigerator, so if that's something you're into, you can purchase optional coverage. You can also choose your own technician.
The advantage of a company like Select Home Warranty choosing technicians is that you don't have to submit the paperwork or worry about paying anything beyond the service call charge in advance. They take care of it.
Select Home Warranty Vs. AFC Home Club
AFC Home Club offers four different pricing tiers, depending on the service fee cost you choose as well as the area you live, so it's difficult to do a direct comparison based on cost alone.
AFC doesn't offer roof leak coverage and it's not available in California, Hawaii, Nevada or South Carolina.
Select Home Warranty Vs. American Home Shield
Of the companies we have looked at, American Home Shield is the only one I've seen that covers a trash compactor, so if you have one, this might be the choice for you. The same goes for people who might be looking for a service that covers their doorbells. It's also one of the few competitors to that offers 50-state coverage.
The downside to this option is that service fees are somewhat higher as are the monthly premiums for the top plan. You'll also pay higher premiums for a lower service fee.
Select Home Warranty Vs. Total Home Protection
Total Home Protection is about $600 per year for the premium plan. In addition to the usual items, ceiling and exhaust fans are covered as well as the ability to cover two air-conditioning units. Roof leak coverage can also be added. Finally, one fairly unique thing is that plumbing stoppages are covered as part of the standard plan. With most companies this is a premium option.
On the downside, their service fees can be somewhat higher than Select Home Warranty. Total Home Protection isn't available in Iowa or California. If you're in those states, you'll need to look to other options. One thing to be aware of is that they've only been in business for about 4 years, so their service network may not be as extensive.
Why We Like Select Home Warranty
Select Home Warranty is one of the few providers that offers 50-state coverage at an affordable price. Monthly premiums are as low as $36 per month depending on where you live, the square footage of your home and the level of coverage you select. Moreover, there are plenty of additional coverage options and the ability to get a couple of months of roof leak coverage for free.
Service fees are extremely competitive and often under the industry average. There are also multiyear service terms so you can get a bit of a discount and don't have to worry about whether the price will go up every year.
If you're interested in saving yourself from sudden large repair and replacement costs, Select Home Warranty might be right for you. If you're interested, you can get a quote today. Keep reading the Quicken Loans®Learning Center for human more tips on homeownership.