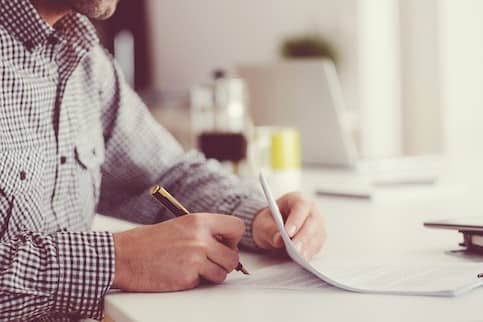 Umbrella Policy: How It Works And What It Covers
Published on March 16, 2017
You purchase insurance to protect your home and assets from the worst-case scenario. But what if an accident happens and the costs exceed the liability coverage in your current homeowners or auto insurance policy?
This scenario isn't common, but it does happen — and it's why purchasing an umbrella policy can be so helpful.
What Is An Umbrella Policy?
An umbrella policy protects you if your current auto insurance or homeowners insurance policies exceed liability limits. It's a type of personal liability insurance that protects your savings and assets in case of a pending lawsuit.
Umbrella policies also cover claims that your current insurance policies may not cover. For instance, it may protect you from a libel or slander lawsuit, and it provides coverage beyond what most renters insurance covers.
How Does An Umbrella Policy Work?
Your homeowners insurance will likely be enough to cover most claims, but it only goes so far. An umbrella policy commonly provides coverage in the following general categories:
Bodily injury coverage:

Bodily injury insurance pays for the medical costs of the other individuals who are involved in an accident. It would also cover the cost if you're sued for damages.

Property damage coverage:

Property damage coverage pays for any repairs if you damage or destroy another person's property. For instance, if you're leaving a friend's house and accidentally run into their mailbox, property damage coverage would kick in.

Personal liability coverage:

Personal liability coverage protects you financially if you're responsible for damages to others. It provides coverage if you or anyone in your household is responsible for damages to someone else's property. It also pays for a lawsuit or court fees if you're sued as a result of an accident.

Landlord insurance:

As a landlord, you're responsible for maintaining the property you rent out. If your rental property is burglarized or damaged in a storm, landlord insurance will pay for the damages.
Umbrella Insurance Policy Coverage
Here are some real-life incidents and examples of what an umbrella insurance policy will cover versus what a regular policy (with no umbrella insurance policy) covers:
| | |
| --- | --- |
| Umbrella Policy Coverage | No Umbrella Policy Coverage |
| Damages to another person's home or possessions | Damages to your home or possessions |
| Damages caused by you or another member of your household | Acts of intentional vandalism |
| A lawsuit resulting from an accident | Liability you assume under a contract |
| Charges of libel or slander | Damages caused by certain dog breeds or vehicles that are excluded from coverage |
Who Should Get An Umbrella Policy?
The following individuals should consider purchasing an umbrella policy:
Anyone with significant savings or assets

Individuals who own real estate or investment properties

Anyone who owns a dog, horse or other large animals

Owners of trampolines, pools or other injury-prone equipment or devices

Homeowners who engage in injury-prone activities

Anyone whose assets exceed their liability limits
How Much Does An Umbrella Policy Cost?
The exact cost of umbrella insurance can vary depending on your insurance carrier and how much protection you buy. How much risk you pose to your insurer will also determine the cost of insurance coverage.
For instance, if you own a swimming pool or a trampoline, you'll be seen as a higher risk and will pay more for coverage. Umbrella insurance is typically sold in $1 million increments up to $5 million and the more coverage you choose, the more you'll pay.
Benefits Of An Umbrella Policy
Umbrella policies can cover a variety of unforeseen events and problems that aren't typically included in your auto or homeowners insurance. When you have an umbrella insurance policy, your property, savings and future assets are better protected.
Here are the biggest benefits of purchasing an umbrella policy:
Provides personal property coverage after you've maxed out your home or auto policy limits

It protects your savings and personal assets if you're involved in a lawsuit

It can be relatively inexpensive to purchase – depending on your plan

Covers additional scenarios that your auto and homeowners insurance won't cover
How To Buy An Umbrella Policy
Most major insurance companies offer umbrella policies. However, you may need to purchase a policy from the company that provides your homeowners insurance.
In most cases, you'll need to purchase a minimum amount of liability insurance before you can buy an umbrella policy. For example, you'll usually need to have at least $300,000 in liability insurance before you can add an umbrella policy to your homeowners insurance.
Umbrella Policy FAQs
Listed below are answers to some additional questions you may have about umbrella policies.
Is it worth having an umbrella policy?
If you have significant assets or your assets exceed the liability limits on your insurance policies, an umbrella policy may be a good idea. An umbrella policy protects your savings and assets in case of a pending lawsuit or claim that your current insurance policies don't cover.
What isn't covered by an umbrella policy?
An umbrella won't cover damages to your home or possessions. It also won't cover intentional acts of vandalism or liability you assumed under a contract. And if the damages are caused by a dog breed or vehicle that's excluded from coverage, your umbrella policy won't cover it.
Can you be denied umbrella insurance?
Yes, you can apply and be denied umbrella insurance. If your insurance company believes you're too high risk, they don't have to insure you. If that happens, you can look into high-risk insurance companies, but these do tend to cost more.
The Bottom Line
If an accident results in costs that exceed your current liability coverage, an umbrella policy can save you from financial ruin. Umbrella policies are fairly inexpensive to purchase and can benefit most people. If you're looking to adjust your current homeowners insurance policy, it's a good idea to read about insurance endorsements first.
Apply for a mortgage today!
Apply online for expert recommendations with real interest rates and payments.
Start Your Application