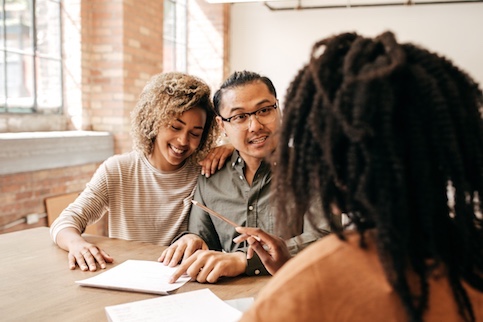 Finding The Right Rental Property Management Company
Published on October 21, 2019
If you're thinking about renting out your house, you may be considering hiring a rental property management company to take care of the details. But how do you find the right rental property management company? And what exactly do they take care of? We've got your answers!
What Is A Rental Property Management Company?
Management companies deal directly with your potential tenants and the tenant ultimately selected to occupy the house. Rental property management companies can save you time and worry by listing your house, collecting rent, handling maintenance and repair issues, responding to complaints and even evicting problem tenants.
While the management company is responsible for managing and scheduling repairs, usually you're still on the hook for the cost, so make sure you factor that into your budget accordingly.
When Should You Hire A Property Management Company?
A management company can be a big relief for a landlord. Here are some of the most common reasons you would want to trust a property manager to look after your house(s).
You live far away – If you have houses in Detroit but live in Chicago, you probably need some help managing your properties. This way, when a tenant needs a lightbulb changed at two a.m., someone nearby can handle it.
You're not handy – For some, this may take some humility. But if you don't have skills to maintain and repair your houses, you may need to get a property manager. They typically have preexisting relationships with handypeople all over the area, meaning you don't have to worry about learning to tile a floor or patch a roof on your weekends.
You don't have the time –

Landlording comes with responsibility, and it can be a time-consuming job. If you can't or don't want to put the hours into dealing with houses and tenants, you may need to hire a management company.
You're bad with people – If you're more of a numbers-driven investor than a skilled communicator, you may want to hire a management company. A good landlord often needs to be in contact with their tenants, and that means good communication is a must. If the idea of a phone call about late rent makes you cringe, start looking for a property manager today.
You don't want the stress – Beyond maintenance and rent collection, there are a few curveballs that landlords can expect. Unfortunately, at some point you may need to contact a lawyer about an eviction, and you'll always need to keep a close eye on income and expenses, specifically around tax season. If you have too many plates in the air, it may make sense to hire a property management company.
How Much Does A Property Management Company Cost?
You can usually expect to pay a management company between 8 – 12% of the total monthly rent. So if your property is being rented for $800 a month, the manager's fee will be $80.
Just a note of caution: some management companies will collect this fee even if the tenant doesn't pay that month, meaning you're out the tenant's money and you have to still pay the manager.
Other management companies will just require a flat rate each month, such as $100 per property.
How To Find The Right Property Manager For You
It's not every day that you give someone access to some of your most valuable assets. When searching for a property manager, don't just sign a contract with the first company you see advertising online. If you're trying to figure out what types of qualities and benefits you should look for in a property manager, start with the following steps:
Check references and experience – Think of it this way: you're hiring someone to do a job for you. Treat your selection as if you were hiring an employee, because you are! If they can't provide glowing references and examples of their prior work, you should consider finding another provider.
Examine their technology

– In this day and age, a management company should have an online portal for both tenants and owners. As an owner, you should have the capability to look at bills, see rent payments and see your entire portfolio's performance without getting on the phone. Your tenants should have the ability to make maintenance requests and pay their rent electronically.
Look for a cancellation clause – Read all the fine print in your contract. Specifically ask about their cancellation policy. This policy or clause will outline the circumstances in which either you or the manager can end the contract early and what costs you could incur. A 30-day notice is customary, but some management companies require up to 90 days.
Evaluate their commitment – If the management company only wants to work 9 –5, Monday through Friday, they probably aren't the right company to use. Your tenants could have problems that need to be addressed at night, on the weekends and even on holidays. Make sure your management company is prepared to handle these issues.
How they handle conflict – Ask your prospective property manager how they've dealt with difficult situations like evicting a tenant or tenant-caused damages. Also evaluate their general conduct with you. Are they polite and respectful, or are they just trying to win your business? The way your manager treats you can be an indication of how they'll treat tenants.
Get multiple bids – Talk to a few rental property management companies before you make your decision, and compare their rates. If the fees are dramatically different, make sure you get a detailed list of what services are included in their rates.
How To Hire A Property Manager
Once you've done your due diligence and chosen the property management company that fits your needs, you'll need to sign up for their services. This will be done with a contract, which includes the full scope of responsibilities, payments, terms, fees, etc.
If you don't like something in the contract, don't be afraid to say something. Property management is a competitive industry, and because they want your business so badly, many companies will make exceptions or changes if you just ask them.
For example, you may ask for a lower monthly rate – like 9% instead of 10% – or you could ask for a six month, no-commitment test period, in which you are free to leave the agreement if the management company isn't up to snuff. Whatever it is, just make sure your voice is heard.
Getting Started
Choosing the right rental property management company is a decision that shouldn't be made lightly. Take the time to fully evaluate each company you're considering.
View Your Refinancing Options
Call our Home Loans Experts at (800) 251-9080 to begin your mortgage application, or apply online to review your loan options.
Start Your Refinance Online