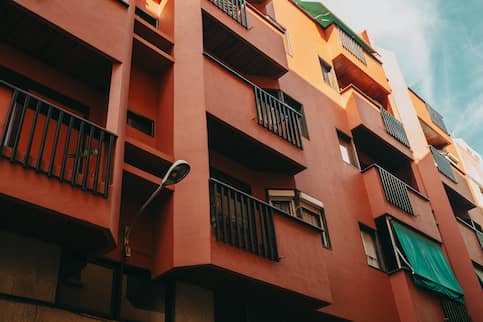 A Guide To FHA 203(b) Loans
Published on August 19, 2022
Widespread economic strain due to inflation and global dynamics can affect borrowers trying to acquire a mortgage loan. In addition, various challenges, such as income requirements, credit score drops, and the supply of affordable homes can hinder some families from financing a home.
Fortunately, Federal Housing Administration (FHA) 203(b) loans can help. The federal government backs these loans, meaning lenders offer borrowers mortgages requiring smaller down payments and reduced interest rates. With a government-approved appraisal and options for financing minor home repairs, FHA 203(b) loans also ensure the borrower moves into a home in good condition.
If you're a buyer in the market for an FHA 203(b) loan, this guide will help you understand the loan's key features and decide if it fits your financial circumstances.
What Is An FHA 203(b) Loan?
FHA 203(b) loan is a common mortgage among first-time home buyers looking to purchase or refinance their single-family or small multifamily home. The Federal Housing Administration (FHA) backs FHA 203(b) loans, which offer low down payments.
An FHA 203(b) loan is a normal FHA loan, meaning that they are accessible to borrowers with low income and challenging credit histories. FHA loans often have reduced down payment requirements as low as 3.5%, further increasing their accessibility. Lenders that provide FHA mortgages receive mortgage insurance payments to offset the risk these loans incur.
FHA 203(b) loans also require an appraisal from a government-approved appraiser. Significant hazards, such as holes in the roof or rundown countertops, might cause the appraisal to fail. However, the appraisal will pass with wrinkles such as broken gutters, and borrowers can acquire financing for smaller repairs through the same loan in the form of repair escrows.
The federal government implemented FHA loans in the 1930s in the wake of the Great Depression to help families obtain housing. Today, they allow home buyers with limited income to finance a home purchase.
See What You Qualify For
Congratulations! Based on the information you have provided, you are eligible to continue your home loan process online with Rocket Mortgage.
If a sign-in page does not automatically pop up in a new tab, click here
The Difference Between FHA 203(b) Vs. 203(k) Loans
The FHA offers two 203 mortgage types: 203(b) and 203(k). FHA 203(b) loans help borrowers purchase homes in relatively good condition. On the other hand, if the home has extensive damage and needs tens of thousands of dollars of repair, a 203(k) loan would be fitting, as it can provide financing for the home and the home improvement work.
Since 203(b) and 203(k) loans have different purposes, their appraisals have separate standards. Therefore, it's a good idea for home buyers looking for an FHA loan to understand the differences so they can pursue the one fitting their situation.
FHA 203(b) Appraisal
An appraisal entails a government-approved housing professional estimating a home's value. While FHA 203(b) loan appraisals can be more stringent than conventional appraisals, they usually serve to identify problems that would need addressing to make a home move-in ready.
The FHA loan program prioritizes safety for home buyers, especially if they are going to be first-time homeowners. For example, a faulty furnace or broken handrail may need fixing after the appraisal for the FHA to give a loan for the property. However, serious defects or damage to the home can cause the appraisal to fail, meaning the home isn't eligible for a 203(b) loan.
These issues, as outlined below, may cause borrowers to seek another home instead. That said, if you're committed to buying a specific home that needs sizable repairs, applying for an FHA 203(k) loan with a separate appraisal can be your avenue to financing.
FHA 203(k) Appraisal
FHA 203(b) mortgages are for homes that families can move into after closing. On the other hand, homes needing significant repairs before moving in require a different appraisal and loan type. The FHA 203(k) loan combines the home value and the price of necessary repairs so the home buyer can afford to fix and purchase the home.
Possible projects 203(k) loans cover include:
Electrical and wiring repair
Water damage or flooding issues
Problematic foundation
Excessive damage to sidewalks or driveway
Damage from ants, termites, and other pests
Lead hazard posed through peeled or chipping paint in homes built before January 1, 1979
Extremely dirty crawlspaces
Appliance failure
Unfinished renovations
Decaying or damaged countertops
Bare studs
Home buyers looking for FHA assistance to finance a fixer-upper can apply for a 203(k). The loan can help buyers address issues imposing danger to those moving into the home. If you're looking for a home to purchase with a 203(b) loan but have found a home with substantial damage, switching to a 203(k) loan can help you restore it into a livable home. However, Rocket Mortgage® does not offer FHA 203(k) loans.
FHA 203(b) With Repair Escrows
FHA 203(k) loans can help borrowers who have found a home needing major repairs – but what if the home you'd like to buy needs minor yet costly repairs? Fortunately, FHA 203(b) loans provide repair escrows. You can borrow an additional $10,000 for the following:
New appliances
Fixing gutters, roofs, and downspouts
Door and window replacements
HVAC system repair or purchase
Electrical and plumbing repair or purchase
Floor improvement or replacement
Interior and exterior painting
Weatherization, such as insulation and storm doors
Small fixes for decks, patios, and porches
Less serious mold issues
Basement sealing

FHA 203(b) Loan Requirements
To qualify for a loan, you'll need to meet the following FHA 203(b) requirements:
Credit scores as low as 500 are eligible, but some lenders require a credit score of 580, especially if you want the lowest down payment possible.
A down payment of 3.5% of the home value with a credit score of 580 or higher, or a down payment of 10% with a credit score of 500 to 579.
Proof of two years of continuous employment with no specific income requirement.
The home will need an FHA-approved appraisal, and the Department Housing and Urban Development (HUD) advises you to pay for a home inspection to ensure you understand the house's condition.
FHA loans require borrowers to pay mortgage insurance premiums (MIP). MIP helps offset the risk the lender takes on with the FHA mortgage. You'll pay 1.75% of the loan amount at closing for upfront MIP, and then you'll pay between 0.45% and 1.05% annually for MIP. You'll pay the annual fees in your monthly mortgage payment. The only way to get rid of MIP is to refinance the FHA mortgage to a conventional mortgage later on, usually after paying off a significant amount of the balance due.
The home for purchase passes an inspection from an FHA-approved appraiser.
If the appraiser stipulates certain repairs or improvements, you must complete them within 120 days.
FHA 203(k) Loan Requirements
An FHA 203(k) rehab loan has most of the same requirements as a 203(b) loan, such as a credit score of 500 and a 3.5% down payment. However, the home buyer must also find a contractor for the needed repairs. When the home buyer applies for the loan, they'll submit documentation from the contractor that defines the repair costs.
Additionally, the compulsory appraisal will estimate the home value with the repairs done, not in its current damaged condition. This report helps the lender provide the funds needed to purchase the home and perform repairs.
Advantages To An FHA 203(b)
FHA loans have numerous perks: they allow borrowers with less income to purchase homes, interest rates are often lower than conventional loans, and you don't need an excellent credit score to qualify. That said, the 203(b) loan offers several distinct benefits:
Your home will be in good condition and ready for you to move in. As a result, you won't have to wait for repairs or take out a larger loan to cover related costs.
The home inspection and appraisal may reveal minor issues, but you can address those with repair escrows that you roll into your loan amount. At closing, you'll still pay less than you would for significant home improvement projects.
The home condition standards for FHA 203(b) appraisals will give you peace of mind that you and your family are moving into a safe, secure home.
The Bottom Line
Home buyers who don't qualify for conventional loans because of income thresholds or credit score requirements can receive a mortgage through the FHA. While borrowers can purchase fixer-uppers through 203(k) loans, 203(b) loans are for homes that are move-in ready or only need slight repairs. As a result, 203(b) loans don't have tens of thousands of dollars for repair costs added, but repair escrows are available for minor projects.
Although Rocket Mortgage doesn't offer 203(k) loans, it does provide 203(b) loans. If you're looking at options for an FHA 203(b) lender, start the approval process online today.