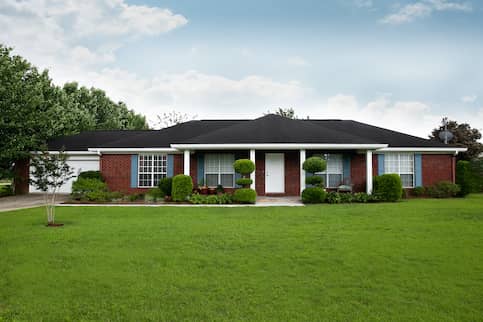 What Is A Distressed Property And Should You Buy One?
Published on June 14, 2023
Whether you are looking for a new place to call home or another property to build your investment portfolio, the list price of a house might give you a shock. High real estate prices could lead you to feel priced out of the market. For anyone who wants a budget-friendly house, a distressed property might be the solution.
While distressed properties come with risk, buying one might be the right move for some buyers. Let's explore what a distressed property is and when buying one makes sense.
What Is A Distressed Property?
A distressed property is on the verge of going into foreclosure or already under the control of a bank or lender.
Whether the lender or investor already has control of the property or is on the verge of taking over, distressed properties present an opportunity to purchase the home at a lower price. While a potential lower purchase price is attractive, be sure to have a property inspection conducted before you buy the house and close so you'll be aware of any necessary repairs.
See What You Qualify For
Congratulations! Based on the information you have provided, you are eligible to continue your home loan process online with Rocket Mortgage.
If a sign-in page does not automatically pop up in a new tab, click here
Types Of Distressed Properties
The underlying connection between most distressed properties is an owner who is unable or unwilling to keep up with the payments. But distressed properties can fall into a few different categories. Below is a look at some of the most common types of distressed properties.
Foreclosures
Foreclosure is the process through which the home is repossessed. Repossession doesn't happen without cause. Instead, foreclosures happen after the homeowner has missed several monthly mortgage payments.
One important note, a preforeclosure is the first step in the foreclosure process. With that, preforeclosures are also considered distressed properties.
Once a foreclosure is finalized, the lender or investor is the legal owner of the property. At that point, the home could be put up for sale through a foreclosure auction or foreclosure sale.
Short Sales
A short sale occurs when a new buyer purchases the property for less than what the current owner owes on the home loan. Typically, this happens when the homeowner is upside down on their loan. In other words, when the homeowner owes more than the home is currently worth, some choose to pursue a short sale.
Homeowners may feel the incentive to pursue a short sale to avoid going through the foreclosure process.
REOs
A real estate owned property, or REO property, becomes available when the property doesn't sell during an initial foreclosure auction. If no one purchases the home, the lender or investor retains the property until a sale occurs. In some cases, you'll hear REO property referred to as bank-owned property.
Pros And Cons Of Buying Distressed Properties
Every real estate purchase comes with advantages and disadvantages. When buying a distressed property, it's helpful to weigh the pros and cons before moving forward.
Distressed House Pros
A lower price point: With a seller in distress, these types of properties often come with a lower price. If you know what to look for, you can negotiate a great deal.
The potential for financial gain: A basic principle of sound investing is to buy assets for a lower price than you sell them for. If you are able to lock in a low sale price, you can potentially score a big win down the line.
The potential for home improvements: If the seller is in distress, they might not have made any recent upgrades to the property. A home with a solid structure could be completely transformed with the right renovation.
Distressed House Cons
Buying a home as is: It's unlikely that you'll find a distressed property in perfect condition. You'll need to be willing to accept the current condition of the property.
Serious repairs may be needed: You may have to spend additional money you weren't intending to if certain repairs or renovations are needed following a home inspection.
A longer closing process: The closing process for a distressed home is significantly longer than a traditional home purchase. In some cases, it can take 6 months to a year to finalize the sale.
Auction setting: Many distressed properties are sold through an auction. With that, you'll have to bid against other buyers. Depending on the auction setting, you might get outbid by the competition.
Take the first step towards buying a house.
Get approved with Rocket Mortgage® to see what you qualify for.
Start My Approval
How To Find Distressed Properties
Distressed properties are usually not as easy to find as traditional homes. While distressed properties might not be a regular listing, there are still plenty of ways to track down this type of property.
Below are some strategies to help you find the property you are looking for. Be prepared to try several as you search for the right deal.
1. Work With A Real Estate Agent
As with any property search, the first step is to find a real estate agent. Some real estate agents offer specialized experience in the distressed property arena. With an expert on your side, it's much easier to navigate the tricky world of distressed properties.
Beyond having an expert's opinion available, real estate agents have access to the multiple listing service (MLS).
2. Look For Foreclosed Properties
You can find foreclosed properties by checking through listings in your area.
For example, you can find online public records about houses going through foreclosure or short sale.
3. Search Online Public Records
In general, homeowners in distress have problems paying their property taxes. Since property tax records are available to the public through county tax offices, you can use this information to determine if this is a possible home buying opportunity for you.
4. Find A Real Estate Wholesaler
Real estate wholesalers find properties beyond market value. In many cases, wholesalers are finding distressed properties. When a wholesaler finds a distressed property and a willing owner, they will put the property under contract. At that point, the wholesaler will reach out to their contacts to find a buyer to take the contract.
While the wholesaler will take a fee, they handle a lot of the legwork often involved in finding a good deal on a distressed property. Find real estate wholesalers who work in your area through a quick search. Many are more than happy to add you to their list of contacts.
5. Look For Neglected Properties
Homeowners in distress often can't afford to maintain a home very well. With time, this neglect can become apparent. Sometimes, you can find properties in distress by driving through town. If you spot a home that looks worse for wear, you can track down the owner and make an offer.
You might hear this strategy referred to as driving for dollars. While it requires more time and effort than some of the options, it can be a worthwhile way to turn up potential opportunities.
In some cases, you can have your real estate agent be your eyes and ears for neglected properties. But it never hurts to make a note of neglected homes, one just might be your golden opportunity.
4. Go To An Auction
Many REO properties are sold at an auction. You can find information about foreclosure auctions in your area through the local paper or advertised on real estate auction websites.
If you are heading to an auction, do your best to complete your homework on the properties ahead of time. In some cases, you won't have many details about the property until the day of the auction. But if you have the chance, try to take a look at the property before making your bid.
The Bottom Line
A distressed property might be a diamond in the rough. But when purchasing this type of property, you'll need to be comfortable taking on some level of risk.
Start by deciding what kind of property purchase is right for you. Whether or not a distressed property is the right fit for your situation, don't hesitate to start the process of buying a property that is a good option for you. If you need financing, get started today.
Apply for a mortgage today!
Apply online for expert recommendations with real interest rates and payments.
Start Your Application