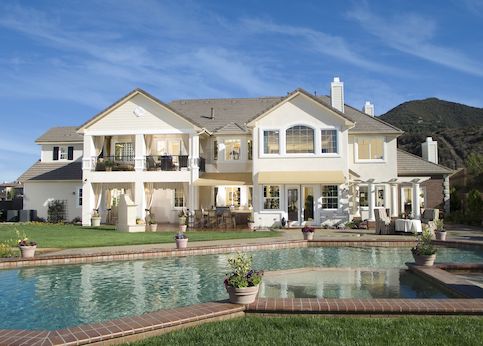 When Is The Best Time To Buy A House? A Complete Breakdown
Published on October 8, 2021
You've got your down payment ready to go. Your credit score is higher than ever. You have a real estate agent lined up. You're about to hit "submit" on that mortgage preapproval application when you stop to wonder: Is now the right time?
It's an important question. Your ability to buy a house isn't just affected by your own financial circumstances. It's also determined by what the larger real estate market is doing.
The article below will break down the general conditions of the housing market at different times of the year, as well as provide statistics for certain weeks and days that have proven beneficial when buying a home.
When Is A Good Time To Buy A House?
The season, month and even week or day that you buy can impact many different parts of the home buying process, including how many options you have while shopping and how much you end up paying at closing.
Some of these factors will be influenced on a smaller scale by what your local real estate market is doing. In this case, your agent will be the expert to turn to.
But on a larger scale, what can buyers expect while house hunting during different times of year?
The best time to buy a house often ends up being in the late summer or early fall. Around this time, there tends to be less competition than at the peak during the spring and summer, but still a fair number of houses on the market.
In the winter, there are fewer homes on the market, but buyers often have more negotiating power, since there are fewer of them out home shopping.
Let's take a closer look at what these trends mean for home buyers.
Apply Online with Rocket Mortgage
Get approved with Rocket Mortgage® – and do it all online. You can get a real, customizable mortgage solution based on your unique financial situation.
Apply Online
Best Time Of Year To Buy A House
Real estate markets experience seasonality, which means there are certain ups and downs we can expect at specific times, year after year.
As we mentioned, summer tends to be the peak season, and in winter the housing market tends to slow down. If you think about it, this makes a lot of sense.
During the summer, kids are between school years, so moving to a new home won't disrupt their learning as much as if they were in the middle of the semester. The weather also tends to be nicer. Some may prefer to go house hunting in warm, sunny weather than when it is cold and snowy.
However, there are good, strategic reasons for buying in the winter months as well.
For More Choices, Shop In The Spring Or Summer
Since the market is so active during the warmer months, you'll have plenty of homes to choose from, but so will other potential home buyers. Because of the high activity during this peak season, home prices will be higher than ever. If you're looking at properties with highly sought-after features, expect to go up against stiff competition for the house you want. If you're in a hot market where bidding wars are the norm, be prepared to give your best offer upfront. Don't expect any seller concessions to sweeten the deal on your end.
Not all neighborhoods will be so competitive that you must fight your way into your next home.
While there will be more shoppers during peak housing season than any other time of year, the amount of competition you'll encounter will depend on what area of town you're shopping in. High-end neighborhoods or homes in the heart of the downtown, for example, will likely have more competition than other areas.
For More Negotiating Power, Shop In The Winter Months
While fewer homes are on the market during the colder months, the homes available offer potential cost-saving opportunities for savvy home shoppers.
There are two reasons this time of year can be the ticket to getting into a home you love at the best possible price.
First, because there may be fewer shoppers looking to buy a home, you could have less competition. Because sellers know that interested buyers can be few and far between during this season, they may be more open to sweetening the deal for you. This could mean accepting a lower than asking price, offering concessions or presenting more generous contingency periods.
Another reason this is a great season for buyers is that sellers who list their homes in the winter are more likely to be highly motivated to sell.
Since there tend to be more benefits to selling in the summer, most people will avoid listing their home in the winter unless they must. For example, if you're negotiating with someone who's trying to sell quickly due to a job relocation, you may have the upper hand.
Additionally, with fewer homes on the market, real estate professionals and lenders tend to be more available during the winter months, which can help speed up the closing process.
Note that this advice is aimed at those who live in areas that experience large fluctuations in weather between the seasons. In warmer areas without cold, snowy winters, differences between peak and off-peak seasons may be less pronounced.
Best Month To Buy A House
Nailing down a specific time to buy will depend on your goals and your local real estate market.
If you plan on strategizing your entrance into the market as a buyer, it's best to team up with a real estate agent or REALTOR® who works in your area, as they'll be the local expert.
If you're looking for a sweet spot between peak season and winter, consider buying in August or September. In early fall, inventory is still abundant, but the market has cooled off enough for you to negotiate a good price.
What about the best month to buy a home at the best price? While it's hard to say for certain, January and February are the most likely to offer you the lowest prices in your market.
While the market experiences some predictable seasonality, things change from year to year. Fluctuations in the larger economy can affect the usual rhythms of your local real estate market.
Seasonality might not be the best determining factor in what price you pay for a home. Depending on where you live and what kinds of houses you're looking at, you could get a good deal any time of the year.
If you want more insight into the best month to buy, research publicly available home sales prices in your specific area.
Best Week To Buy A House
According to REALTOR.com®, the best week for home buying in 2019 was the week of September 22, which marked the very beginning of fall.
Why was this the best week? According to their analysis, this week was the height of the sweet spot we mentioned earlier. Competition slowed but there were still plenty of homes on the market.
Obviously, the house hunting and buying process rarely takes place within the span of 7 days.
Instead of aiming for a specific week to begin your home search, you're better off consulting with your local real estate agent or REALTOR®. Strategize your offer based on your local market and give your offer the best chance of getting accepted by a seller.
Best Day To Buy A House
It's even harder to get the data on the best date (or day of the week) to buy a home. A few different research firms have tried to give us an idea.
RealtyTrac, a real estate information company based in Irvine, California, has been tracking single-family home and condo sales since 2000.
According to RealtyTrac's 2015 analysis, the best day of the week to close on a home is Monday. On Mondays, buyers may see an average discount of 2.3% below the full estimated market value at the time of sale. This is followed by Friday, when they could get a 2% discount on average. The worst day of the week for closing is Thursday, with a 1% discount
RealtyTrac also looked at the best day of the year to buy. They found that those who closed on their homes on October 8 saw the largest average discount: 10.8% below the estimated market value.
ATTOM Data Solutions, a real estate database company that owns RealtyTrac, also looked at the top days for closing on a home in its 2018 analysis.
ATTOM found that, based on home sales data from 2013 – 2017, the day that offered the best discount was December 26, when buyers got an average discount of 1.3% below the estimated market value.
This seems to suggest that the day you buy doesn't matter as much now as it did a few years ago. The potential discount you're getting has shrunk significantly in recent years.
Is Now The Best Time To Look For Houses?
For home buyers, a big piece of the puzzle involves what mortgage rates will do in the future. Though this can be hard to predict, there are a few different clues we can use to forecast what's likely to happen.
For starters, the Federal Reserve has indicated that it expects interest rates to remain near zero through 2023. While Fed rate decisions don't directly affect current mortgage rates, they can create economic trends that lead to mortgage rate trends.
Recently, mortgage rates have remained low. Experts think this will continue, but you should keep an eye on the trade war and the state of the economy.
If trade negotiations go south, it could end up lowering interest rates. Unfortunately, this would be due to a weakened economy, which could affect other factors like your buying power or financial security.
It's important to consider the economic factors that affect the costs of buying (and borrowing to buy) a home, along with your own financial situation.
So when is a good time to buy a house? The right time to buy a house is when you know your finances can handle the responsibility of owning a home. It's right when you feel personally ready to buy a new home and are comfortable with the current market conditions.
Apply Online with Rocket Mortgage
Get approved with Rocket Mortgage® – and do it all online. You can get a real, customizable mortgage solution based on your unique financial situation.
Apply Online
The Bottom Line: The Best Time To Buy A Home Is When You're Ready
If you're considering whether buying a new home would be a good move for you, now is the time to start researching. Keep an eye on the housing market to get an idea of the trends in your area.
Once you make the decision to enter the home buying process, work with a real estate agent you trust. They will give you confidence and smooth out the process.
Additionally, getting preapproved for a mortgage can help you get an idea of how much you can afford on a home. When you've found your dream home, you can make an offer with the confidence of knowing what is within your budget.
Ready to buy now? Apply today with Rocket Mortgage® and get the mortgage process started.