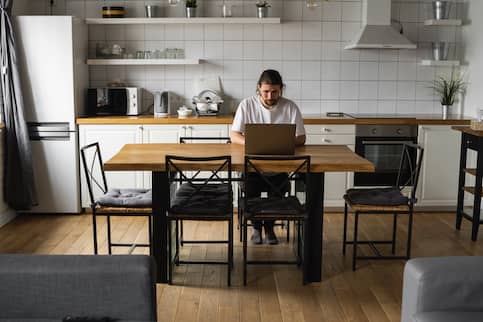 Abstract Of Title: What Is It, And Why Do You Need It?
Published on August 11, 2020
The process of buying a house can be both exciting and daunting. Searching for various houses online, deciding which ones to tour in person, and imagining all the ways you might turn a particular house into your family home can be a hopeful and even exhilarating experience.
But the processes before and after this window of time in the home buying process are, well, perhaps less fun. Before you start looking for houses, there's a laundry list of things to do – check your credit score, save for a down payment, find a lender, get approved for a loan and find the right real estate agent – are critically important to the process, even if they aren't the most exciting part.
Similarly, the tasks that remain once you've found the house you want are equally important. There are a number of things to do surrounding your new dream home, like an inspection and appraisal, to make sure you don't run into issues down the road. Finding out that there has been water in the basement and negotiating a solution before you buy sure beats the heck out of wandering downstairs with your morning coffee one week into owning your new home and ending up with soaking wet slippers.
Knowing that your home's worth what you pay for it (as determined by an appraisal) helps your lender know the loan they're giving you is a sound investment and lets you know you aren't being taken to the cleaners on price. In the vein of avoiding future issues before you seal the deal on purchasing, another important step is acquiring an abstract of title.
How Is An Abstract Of Title Made?
What are we really talking about here? So far, you may be thinking that this information seems a bit – sorry, I can't resist – abstract. It's actually very tangible and real and important.
Many people don't know that one of the most significant parts of a property is its legal history. The list that covers this history is called the property abstract. This catalogues the legal activities associated with the property, including deeds, mortgages, litigations, tax sales and much more. It also includes a list of all the property owners, how long they owned it and what happened when it changed hands.
The property abstract is, as you may have already imagined, long and cumbersome. A more condensed summary of it that only covers the most important points is called an abstract of title. This info goes well beyond the "nice to know" category and is very important to having prior to purchasing.
Imagine if you found out the person trying to sell the property isn't really the current owner. You don't need to be a real estate expert to figure out that this would make it impossible for the sale to be completed.
Apply for a Mortgage with Quicken Loans®
Call our Home Loans Experts at (800) 251-9080 to begin your mortgage application, or apply online to review your loan options.
Start Your Application
The Importance Of An Abstract of Title
Basically, knowing the legal history of a property makes sure you don't run into a litany of legal issues during and after buying it. There are a number of negative things a property might have hidden in the abstract of title.
Encroachments, easements, restrictive covenants (or other HOA obligations) and unpaid property taxes are just a few of the issues that could come back to bite you down the road. Knowing these things are there can help you get them sorted before you pull the trigger on buying the home.
With all these possible hiccups, how can you be totally sure the legal history is accurate and without red flags? You can't. For this reason, getting title insurance assures you're covered if something isn't found before you complete the sale and then rears its ugly head later.
Abstract Vs. Torrens
Ready for a history lesson? Here we go. The Torrens title system is a procedure of transferring title to land. It was introduced by Sir Robert Torrens in South Australia in 1858. This system was originally based upon the system used to register titles to ships. Later on, the concept of abstract land and title became the prevailing system where, unlike the Torrens system, a title may be affected by liens, mortgages and other interests that aren't reflected in the original recorded document.
How To Get Your Abstract Of Title
First, check with the title company where you closed on your home. They should have a copy of the document as well as the information regarding your title insurance. If you have a copy of your title insurance, you really don't need the abstract of title. Still want to get it and go directly to the source? Check with the county recorder's office.
The Bottom Line
An abstract of title is a critical part of making sure the home you want to buy will continue to bring you joy instead of headaches as you build your life in it. Sure, it's not the most fun part of the home buying process, but it may save you some heartache. Want to learn more? A good place to start is the Quicken Loans® Learning Center.
Apply for a Mortgage with Quicken Loans®
Call our Home Loans Experts at (800) 251-9080 to begin your mortgage application, or apply online to review your loan options.
Start Your Application