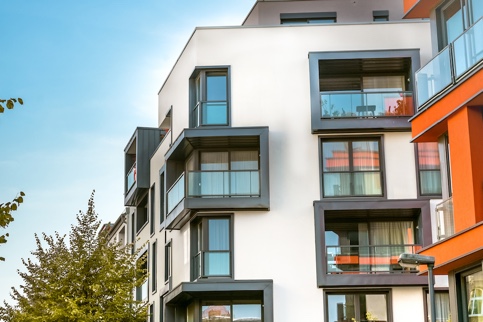 What Is Ownership Interest?
Published on July 29, 2019
When getting ready to buy or refinance a home, you'll often deal with a number of moving pieces. There are many situations in which ownership status for homes or businesses may come up as part of your mortgage transaction. Some of them are in ways you might expect, and others might be just a little more obscure. But it helps to understand the concepts, so you can prepare for any questions that might get thrown your way during the application process.
The remainder of this post will go over the ways in which you might have ownership interest in a property, and the ways in which owning property or a business can impact your mortgage transaction.
What Is Ownership Interest In A Property?
Ownership interest in a real property refers to the rights that you have on the property as the owner, as well as the rights of any other owners invested. Let's say that you and the other owners sell the property. That means a portion of the profits made from the sale will be distributed to each owner.
There are multiple types of ownership interest in a property, such as:
Joint tenancy. This is when two or more people hold the title to a property. If something were to happen to one of the co-owners, the survivorship rights would go to the surviving co-owner.
Tenancy in common. This is when two or more people have ownership in a property, but might have unequal amounts of ownership.
Tenancy by entirety. This is when a married couple holds equal ownership in a property.
Ownership Interest With Mortgage Transactions
It's important to understand how your ownership interest might impact your mortgage transactions. Whether you own the title to your home, have your own business or you're dealing with condo ownership restrictions, you should make sure you understand the aspects of ownership interest for each type of property.
Let's take a look at some of the ways mortgage transactions come into play with ownership interest.
Being On The Title To A Home
When it comes to mortgage programs for first-time home buyers, it does actually matter whether you've had property ownership in a home before.
As many mortgage investors and grant providers define it, being a first-time home buyer means not having owned any residential property in the last 3 years prior to the closing date on your new home. You also must be purchasing a primary residence. There are very limited exceptions to this rule.
Whether you own 1% or 100% of a property, if you've owned it in the last 3 years, you're not eligible for first-time home buyer programs through the major mortgage investors. You have an interest if you own 1% or 100% of the property.
One thing to note is that if others are on the house title, they may have to sign mortgage documentation regardless of whether they're on the loan itself.
Apply for a Mortgage with Quicken Loans®
Apply online for expert recommendations with real interest rates and payments.
Start Your Application
Owning Your Own Business
Another aspect where ownership interest might come into play is if you own your own business. In fact, if you own more than 25% interest in any business, you're considered self-employed, even if you consider the business a side gig.
If you plan to use the income from your business, the depth of documentation you must provide may depend heavily on whether you fall above or below that 25% figure.
If you have less than 25% ownership, while the documentation necessary can vary by loan type, there are some things to think about. You may provide a statement regarding the extent of your ownership in the business (e.g., Schedule K-1). It's also a good idea to have 2 years of tax returns available with your Schedule E, which indicates other income and losses.
Again, if you have more than 25% ownership interest, it's considered self-employment. The exact documentation will depend on the type of mortgage you're applying for and the way your business is legally incorporated.
In addition to personal tax returns and W-2s if you have a corporation, lenders need to see your business tax returns and profit-and-loss statements, including Schedule C, Form 1120S or K-1. The exact form will vary depending on how your business is set up.
Owning A Condo
Another common issue is ownership interest within a condo project. The amenities and services offered by the condo association are a big draw. Things like an association pool or even something as simple as not having to deal with exterior maintenance can help add real monetary value.
For this reason, mortgage lenders are very interested to make sure that the condo association is in good shape. This includes looking at the association's budget when necessary and restricting how many units can be owned by a single individual or entity. The idea behind this is to make sure that if a condo association loses one resident due to foreclosure or just nonpayment of dues, the loss in dues until a replacement can be found won't doom the rest of the association and bills can still be paid.
In a condo project, single-entity ownership restrictions are as follows:
2 – 4 units: ownership in not more than one unit
5 – 20 units: ownership in not more than two units
20 units or more: ownership can't exceed 20% – 25% of the project, depending on the investor in your mortgage
The Bottom Line: Know Your Ownership Interest Rights As A Property Owner
Ownership interest can play a big role in many areas of a mortgage transaction. Now that you know how it works, perhaps you're ready to get started on buying or refinancing a home. You can get started with Rocket Mortgage® or give one of our Home Loan Experts a call at (800) 785-4788.
Apply for a Mortgage with Quicken Loans®
Apply online for expert recommendations with real interest rates and payments.
Start Your Application