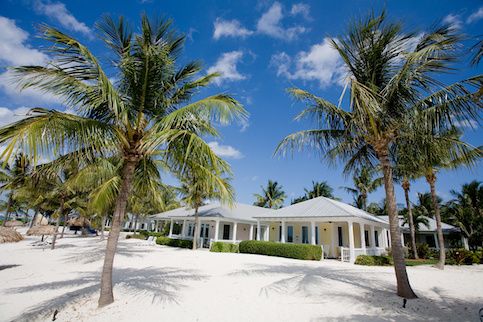 Timeshares: What Are They, How Do They Work And Are They Worth It?
Published on November 1, 2021
When a timeshare comes to mind, you probably think of an outdated method to pay for vacations, but think again. According to the American Resort Development Association, the vacation ownership industry has grown for 9 consecutive years, and by 2018, revenue from timeshares had reached $10.2 billion. Despite the growth, timeshares have developed a negative reputation throughout the years.
There are many mixed reviews about timeshares but depending on the type of traveler you are or plan to be, you might want to consider obtaining one. Read on to determine if timeshares will meet your expectations.
What Is A Timeshare?
A timeshare is a shared piece of vacation real estate that allows multiple owners to share the same property in different time increments. Generally, you can expect to stay at a property for a 1-week interval each year. Timeshare properties are typically condos or apartments located on resort properties, but the shared ownership model may also apply to campsites, stand-alone homes or even hotel rooms.
Usually purchasing a vacation property is not feasible for most people due to financial reasons. Therefore, timeshares can give you the feeling of ownership by sharing exclusive use of a property with others, during their allotted time.
To convince the purchase of timeshares, sales staff may invite people to a presentation at a resort or hotel. Promoters may even offer free vacations, lunch, or other prizes for joining the sales pitch. Throughout the presentation, the salesperson will use tactics designed to get you to sign a timeshare agreement.
For instance, sales staff may tell you that the offer is only available today or extend the presentation so long, that you're willing to sign anything to leave. Be aware of this to ensure you're not signing documents impulsively.
How Do Timeshares Work?
When it comes to vacation property, people purchase a space for a week to ensure vacation ownership each year. Despite this, there is room for flexibility depending on which timeshare contract you have. For example, if you have a floating week contract, you're able to pick which week you prefer to stay each year.
Take into account that there are different types of ownerships and contracts, so if you feel like you may be interested in buying a timeshare, be sure to consider each option.
Timeshare Ownership
Before registering for a timeshare agreement, it's crucial that you know there are two types: deeded and leased. Depending on who holds the deed, you may be faced with some limitations.
Deeded Timeshare
When you obtain deeded timeshare ownership, you will own a portion or percentage of the timeshare property, meaning there is no expiration date. Therefore, if the developer goes bankrupt you will still own your portion of the resort.
In addition, you will have voting rights on important topics such as maintenance fees. However, timeshare owners will be responsible for the upkeep of the shared space. This can include housekeeping, landscaping, repairs and improvements to the property.
Another perk of deeded timeshares is they are transferable, so you can sell them, include them in your will or simply give them away.
Leased Timeshare
A leased timeshare, also referred to as right-to-use timeshare, indicates that you don't own the property, but you have the right to physically stay at the property for some time. Unlike a deeded timeshare, the property is owned from whom you bought the right-to-use agreement. Leased timeshare ownership will define the number of years you can use the timeshare, usually lasting long-term. On average the lease can expire in 20 – 99 years.
Since you don't own property in this type of ownership, you can expect to have no say concerning how much annual fees are raised, the rules of the property or the operations. That will be completely up to the developer. Additionally, if the developer were to go bankrupt, you would use your ability to stay at the property.
Timeshare Contracts
There are three categories of timeshare use, deciding on which one will be best for you will rely on flexibility in planning your weeks or wanting the option to stay at different locations here and there.
Fixed Week
A fixed-week timeshare will you give the ability to exclusively use the property for a specified week, every year. This type of agreement is suitable for you is you like structure in planning your annual vacations since you'll know ahead of time when the property is available.
However, you may face challenges if you need to change from a fixed week. Therefore, if you require flexibility in your scheduling, this timeshare contract may not be suitable for you.
Floating Week
A floating week will allow you to select the week you prefer to stay at the property during a predefined time. Despite this type of agreement being more flexible than the fixed week, it is competitive.
If the week you want occurs during the busiest times of the year, you face the possibility of losing that week to another timeshare owner. Therefore, it's suggested that you select your week ahead of time.
Please be advised that high-demand seasons will usually cost more, affecting the price of your floating week contract.
Points-Based
Timeshare companies may offer a points-based system where you receive a certain number of points, which could be used toward vacationing at the home resort or other resorts within the brand's network. The number of points a destination is worth is based on several factors, such as the location of the property and availability, so expect to use most of your points if you prefer to stay at a popular location.
This type of timeshare agreement is meant to be appealing to those who like variety, instead of staying at the same location every year.
Best Travel Cards
Compare the top travel credits cards to find the best rewards and perks.
Get Started
How Much Does A Timeshare Cost?
The more desirable a location is, the more costly it will be to buy a timeshare there. With that being said, the upfront cost can vary depending on where you plan on vacationing.
In 2019, the American Resort Development Association revealed the average upfront fee of a timeshare is $22,942. However, that doesn't include the annual maintenance fee, which could run up to $1,000. Generally, maintenance increase every year and you might have to pay an additional assessment for unexpected repairs.
You do have the option of financing your timeshare, which may be convenient if you're not prepared to pay the upfront cost. Typically, interest rates for timeshares are steep: they may range up to 20%.
On the same note, keep a close eye on your timeshare loan calculations. The upfront fees and down payment should be the only two things being financed. Double- and triple-check to be certain you're not paying 20% interest on maintenance fees.
The most affordable way to pay for a timeshare is through the secondary market, where current timeshare owners are selling their timeshares at a lower cost. This option is cheaper than purchasing directly from a developer.
Although your housing is already paid for, you have to factor in how you're going to get to your destination, food and which activities you plan to do during your stay.
Are Timeshares Worth It?
Based on who you ask, you'll discover that there are many advantages and disadvantages of timeshares. On one hand, you may have an owner who enjoys the security of having a vacation each year.
On the other hand, you could have someone who overlooks the benefits because of increasing yearly fees. Therefore, it's important to do your research on timeshares to determine if they're worth it to you.
Pros Of Timeshares
The idea of timeshares is to pay a one-time fee for 1 week at a resort or hotel every year. This means you would be owning your vacation spot, instead of renting it, which will guarantee your stay and help you save on future trips. Other reasons you may be tempted to buy timeshares are the amenities and space.
Most timeshares have a floor plan like two-bedroom condominiums or apartments. Discover more advantages of timeshares below:
Guaranteed vacations

Long-term savings

No year-round maintenance

Luxurious accommodations

Rent to others when you plan on not vacationing
Cons Of Timeshares
All in all, timeshares have a bad reputation caused by high-pressure marketing tactics and dishonesty. Commonly, maintenance fees will increase over a yearly basis, which might not be brought to the attention of potential buyers.
Here are some other disadvantages of timeshares:
Annual maintenance fees and dues

Upfront cost

Hard to sell

Misinformation
The Bottom Line: Know The Advantages And Disadvantages Of A Timeshare Before Purchasing One
When deciding if a timeshare is financially worth it, it's crucial to understand the upfront cost and yearly maintenance fees while factoring in how many years you plan on vacationing at that destination.
Hypothetically, let's say your annual maintenance fee is $600 and you plan on staying at the timeshare for 30 years. That's $18,000. The upfront purchase price of the timeshare is $19,000, now you're looking at a total cost of $37,000. According to American Express, the average annual amount people spend on hotel expenses is $1,145. Multiply that number by 30 years and you're looking at spending $42,000.
Ultimately, you're the one who can determine whether timeshares are right for you. While you're deciding, it's important to grasp that timeshares are only vacation destinations and not a source for investments. So, don't expect a return on your purchase.
If a timeshare sounds like a great idea, after proper research or consulting with a timeshare agent, then buying one may be your next step. However, there are other options available, such as renting a vacation home or purchasing a second house.
If you're leaning toward homeownership, check out the Rocket Mortgage® Home Buyer's Guide for more information.
Apply Online with Rocket Mortgage
Get approved with Rocket Mortgage® – and do it all online. You can get a real, customizable mortgage solution based on your unique financial situation.
Apply Online