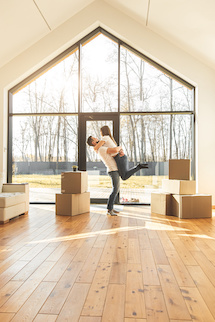 What Is A Statement Of Service For A VA Loan?
Published on July 26, 2022
When borrowers apply for a Department of Veterans Affairs (VA) loan, they will be asked to submit a statement of service. The statement of service is essential as lenders will need to fully understand the borrower's income and military status. Let's run through what you need to know regarding a VA loan statement of service.
What Is A Statement Of Service?
A VA home loan statement of service is a letter that verifies the service member's past or current military employment. The following information should also be included and printed on official letterhead:
Full name

Social Security number

Date of birth

Current date of separation

The branch they served in

Unit of assignment and current duty location

A note of their active or inactive status

Their rank

Dates of active duty

Any time lost

Type of discharge (if applicable)

Last discharge

Military income

Additional military income (special duty pay, parachute pay and flight pay)

Whether they are eligible to return to service

Name and signature of person preparing the letter

Date of signed statement
It's also important to note that a VA loan statement of service is not a form for the applicant to complete – they'll have to obtain an original document from their commanding officer.
Guide to VA Loans
Discover a more affordable loan option for United States Veterans, Service Members and spouses.
Read the Guide to VA Loans
How To Get A Statement Of Service For VA Loans
A VA home loan statement of service can be obtained from the service member's commanding officer. Be sure to ask your C.O. in advance so they have plenty of time to put the letter together with all of the proper information included. The loan process will be on hold until the statement of service is completed, so make sure it's at the top of your list.
Why Do Applicants Need A VA Statement Of Service?
Just like when someone applies for a conventional mortgage loan, income verification is a big part of the loan process as lenders need to verify that you're able to repay the loan they grant you. The same goes for the VA home loan approval process. Lenders will read through statements of service to fully understand the borrower's current financial situation as well as any other important information regarding their employment history. All of this information combined together will help the lender decide if the applicant will be approved for VA financing.
If you're still considered active duty in the military, lenders will want to see 12 months of guaranteed income. This should include any additional payment amounts as well so the lender has a full picture of where you stand financially.
What's The Difference Between A Statement Of Service And A Certificate Of Eligibility?
While these two terms do sound similar, they have different purposes in the loan process.
A certificate of eligibility, or COE, shows lenders that you are eligible for a VA loan. It will include time served in the military, discharge status, and of course, eligibility status. While, as we mentioned above, the statement of service is only a form of income verification. Lenders will need both of these documents to move forward with your VA loan request.
The Bottom Line: Statements Of Service Are Essential For The VA Loan Process
Since income verification is a large part of the loan approval process, a statement of service is the exact document needed to prove the borrower is qualified. It's highly recommended to get started on your statement of service early in the VA loan process as it can take some time for your commanding officer to complete this document.
If you're ready to apply for a VA loan and become a homeowner, start the mortgage process today.