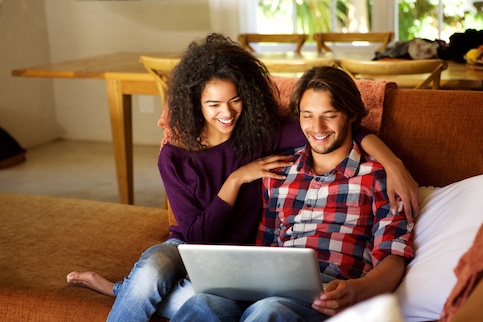 Personal Loan Prequalification: What It Is And How The Process Works
Published on November 29, 2022
You might be looking at a personal loan to cover a big purchase or resolve a short-term cash flow issue. As you explore your options, a useful first step to see where you stand could be to prequalify for a personal loan.
Let's take a closer look at the prequalification process to help you decide whether it's right for you.
What Is Personal Loan Prequalification?
When you want to prequalify for a personal loan, you'll have a free way to determine what loan terms a lender is likely to offer you. You'll provide some details about your financial situation and, in turn, the lender may extend you an offer letter, which includes an estimated loan amount, interest rate and terms.
A prequalification isn't a guarantee that a lender will finalize this loan offer. Instead, it allows you to estimate what costs you might find attached to a personal loan.
If you decide to act on a prequalification offer, you'll need to commit to a formal loan application process. Within the official loan application, the lender will review pay stubs, your credit report, and other documents.
In some cases, based on the information you provide in the formal loan application, the final loan amount you're approved for may differ from the original loan estimate. But if you're as honest as possible in the prequalification process, the final loan amount shouldn't look very different from your prequalification offer.
Why Should You Get Prequalified For A Personal Loan
If you prequalify for a personal loan, one of the major benefits is that you'll walk away with a better idea of what interest rates and loan amounts you might qualify for. With this information in hand, you can make a more informed decision about applying for a loan. Plus, you can use this opportunity to scope out which lender is ready to offer you the lowest interest rates or the best terms to meet your financial goals.
How To Apply To Prequalify For A Personal Loan
If you are ready to apply for a personal loan prequalification, here are the steps you'll need to take:
1. The borrower will fill out a personal loan application with the lender: Be prepared to provide information about your employment, debt and income. Keep in mind that you may be able to provide estimates without sending in any paperwork.
2. The lender will perform a soft credit pull to evaluate credit history and credit score: At this point, the lender will take a look at your credit to determine your creditworthiness. In particular, they like to see a record of on-time payments.
3. The lender will review the borrower's income, debt-to-income ratio (DTI) and other eligibility requirements: The ball is entirely in the lender's court. With that, all you can do is wait.
4. The lender will decide whether the borrower qualifies: The decision is based on the financial information you provided and a soft credit check. In many cases, you'll receive this decision in a matter of minutes.
5. Consider the loan offer: If you qualify, it's time to decide whether to accept the offer and move forward with this personal loan option. It's smart to consider how the new loan obligation will impact both your monthly budget and your long-term financial goals.
6. Consider shopping around: Before moving forward with any particular lender, consider getting prequalified by multiple lenders. This way, you can choose the offer that best meets your needs.
7. Provide additional details: In most cases, you'll be asked to provide additional documentation, like pay stubs and bank statements, if you accept the offer.
Getting A Personal Loan Has Never Been Easier.
The Rocket LoansSM application process makes borrowing simple.
Apply Now
Personal Loan Prequalification FAQs
Have questions about the personal loan prequalification process? We have answers.
Does applying for personal loan prequalification affect my credit score?
Prequalifying for a personal loan will involve a soft credit inquiry. Since the lender will conduct a soft credit pull instead of a hard credit pull, seeking prequalification won't impact your credit score. If you move forward with a formal application, that may involve a hard credit inquiry which would impact your credit score.
Can I prequalify through multiple personal loan lenders?
Yes, you can prequalify through multiple personal loan lenders. The advantage of this strategy is that you can compare loan offers across different lenders.
Does getting prequalified mean I'm guaranteed a personal loan?
No, prequalifying doesn't mean you are guaranteed to get a personal loan. If you provided accurate information in the prequalification process, it's likely that the lender will honor their original loan offer. However, the lender's offer may change after seeing your financial documents and getting a better understanding of your financial situation.
The Bottom Line
When you prequalify for a personal loan, you're able to explore your options before moving forward with a formal application. If you're interested in taking out a personal loan, apply online with our friends at Rocket Loans℠ to see what you may qualify for.